The 46th Giffoni Film Festival, the largest children and youth festival in Europe which takes place every year with the participation of children and families as well as world-renowned directors and actors, was held in Amalfi, Italy. Turkish director Ümit Köreken's critically acclaimed film "Mavi Bisiklet" (Blue Bicycle) was screened for the first time in Italy, and received approval from the audience.
The debut feature-length film was co-written by Ümit Köreken and Nursen Çetin Köreken, who saw Turkish cinema as lacking in film for children. Hence, they dreamed of making a film that both children and adults can enjoy. "Mavi Bisiklet" offers a perspective on the concepts of injustice and righteousness through the eyes of a 13-year-old boy.
Filmed in central Anatolian Konya province and its Akşehir district, the film stars unexperienced locals playing the roles of the children as well as supporting roles. Turan Özdemir, the star of many well-known films, is also featured in "Mavi Bisiklet." Director Köreken said that looking at the world through a child's perspective is a very delicate theme, and offered insight into his debut feature-length film, by which he introduces himself to professional cinema.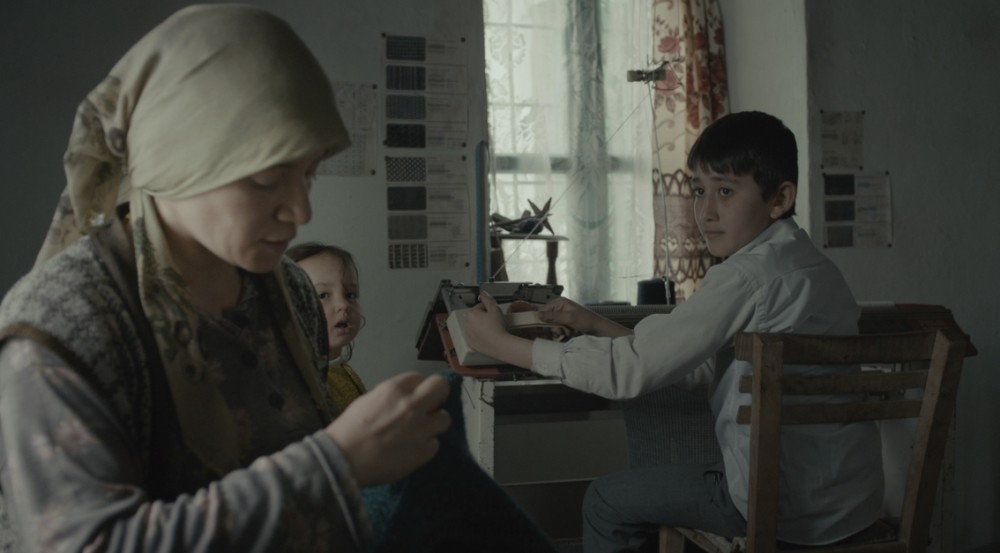 Director Köreken said, "We encounter different kinds of injustice in every part in our lives, but it may be difficult to remember the first time we experienced this feeling. We wanted to tell the audience - children as well as adults - about how injustice and consequences are seen from the perspective of children. Although the set in Akşehir was hard, Akşehir Municipality and locals helped us greatly. In fact, all our actors are people living in Akşehir or surrounding villages. We also casted local children and prepared them for the camera after giving basic cinema education and actor's training."
Nursen Çetik Köreken, who helped to write the script, wants to continue to work on children's cinema, and expressed her wish to reach out to more children and young adults via film. "We believe that a person is an independent individual, not when they reach 18 years, but from the day they are born. We decided to make films geared for children and families to instill this idea."
"We are aware of a huge lack in films for children in Turkish cinema," Köreken added. She said that children have to be introduced with every branch of art from a very early age, and they took up making children's films for children. "We wish for children's cinema to be supported and become widespread in Turkey, introduce children to cinema, and create an environment where children can learn more about the art of cinema at a very early age. We want children to experience their childhood as much as we can and we are ready to do everything we can though cinema."
Supported by Turkey's Culture and Tourism Ministry, the Turkish-German co-production "Mavi Bisiklet," which premiered at the 66th International Berlin Film Festival in the Generation KPlus category, won various awards and received financial support throughout the production and distribution phase. The film was debuted in Turkey as a part of the competition category in the 35th International Istanbul Film Festival. Having participated in the Cinekid Co-Production Market in Amsterdam in 2013, "Mavi Bisiklet" won "The Best Project Award," and became the first production from Turkey to receive financial support from Eurimages' "Film for Children." The film received post-production support from DOHA Film Institute. In 2016, "Mavi Bisiklet" also participated to the 4th Red Tulip Film Festival which takes place in the Netherlands and won "The Netherlands - Turkey Cinema Critics Award."
MAVİ BİSİKLET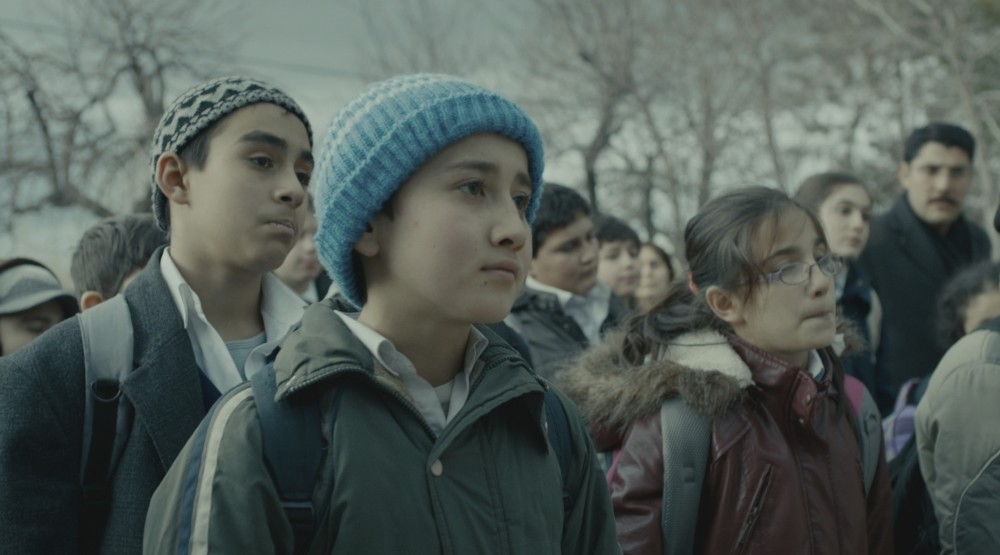 "Mavi Bisiklet" offers a perspective on the concepts of injustice and righteousness through the eyes of a 13-year-old boy.
Ali, 13, lives with his mother and sister, and gives some of the money he earns from working at a tire shop to his mother for their house, and saves up the rest of his money to buy a brand new blue bicycle. Ali's father died while working on a farm, but his body was found on the railway. The only witness to the incident was Salim, the butler on the farm. Ali's platonic love, Elif, is the valedictorian of the school, chosen by fellow students. Salim enrolls his grandson Hasan in the school, and soon the principal of the school gives Elif's title to Hasan. Ali thinks that Elif was the victim of an unjust decision, decides to spend all his money which he had saved up for his blue bicycle in order for justice to be served. He launches a campaign with the help of his friend Yusuf to win back the title for Elif.