The International Antalya Film Festival continues to include high-quality productions in the short film and documentary genres to increase viewing rates at both the national and international level. Its support aims to generate resources for productions in need of funding.
To this end, documentaries are not only shown in the national documentary selection but can be found in all program categories; they may also be entered in the national and international feature film competitions. In the national documentary selection of this year's festival, there are new and strong films by the masters of documentary film-making in Turkey plus striking examples of young directors progressing with sure steps.
Like last year, the movies included in the national short film selection will run before the movies of the international competition. Reaching both local and international film lovers, one of the movies in both of these categories will be awarded the Viewer's Award.
Documentary selections
"Balerinin bir Günü" (One Day in the Life of a Ballerina)
Özgü Özbudak, who participated in last year's festival with her film "Timur Hakkında" (About Timur), is back with the story of a ballerina: 19 year-old Nil Bengü Altunkaş of the Antalya State Opera and Ballet. When she started practicing ballet at the age of four, she was not aware that it would consume her whole life. People got to know her in costumes, wearing makeup. Amidst a magical world full of costumes and glitter, there is hardship and loneliness... And the heroine, striving to make her dreams come true.
"Bir Yenilginin Anatomisi" (Anatomy of a Defeat)
Directed by Hasan Özgen, "Anatomy of a Defeat" focuses on win-loss relationships in our socio-cultural lives through locational changes based on the concept of "modernization and urbanization". He questions the unity of the "neighborhood bazaar," the main dwelling type of both Seljuk and Ottoman societies and how the culture of daily life evolved around these.
"Dağların Oğlu" (Son of Mountains)
Director Yavuz Selim Taşcıoğlu turns his camera to Bülent Erkan, the "Son of Mountains," who was born and raised in Yedigöl village in the province of Erzurum. Feeling responsible after witnessing the destruction of nature while herding in the mountains, Erkan needs to do something... And starts using social media to raise social awareness.
"Gelin" (The Bride)
"The Bride" tells the story of women who were married at a young age and are now over 70. Directed by Mehmet Yamak, the documentary shows us what these young brides experienced and depicts how hard it is to be a woman in this society.
"Işıklık" (Skylight)
In the Çanakçı district of Giresun, people in the village of Kuşköy and its surroundings communicate through whistling. Director Burak Doğan brings to the silver screen the story of Orhan and his students, learning the language that is a tradition and cultural heritage on the verge of being lost.
"İçimizdeki Öküz" (The Ox Inside Us)
We watch the daily life of an ox that lives on the Alaçayır plains of Trabzon. Director Sinan Aygün focuses on environmental issues that are not apparent to humans through the geography of the Black Sea region and the eyes of a cute ox that is one of its true owners.
"İstanbul'un Gözü" (The Eye of Istanbul)
The documentary on the doyen photojournalist of Turkey, Ara Güler, won the "Best of the Festival" award at the Washington DC Independent Film Festival, where it premiered. Directed by Binnur Karaevli and Fatih Kaymak, it tells the story of the 87 year-long life of Güler as a photographer and his works, all of which have a lesson to teach.
"Lamorde"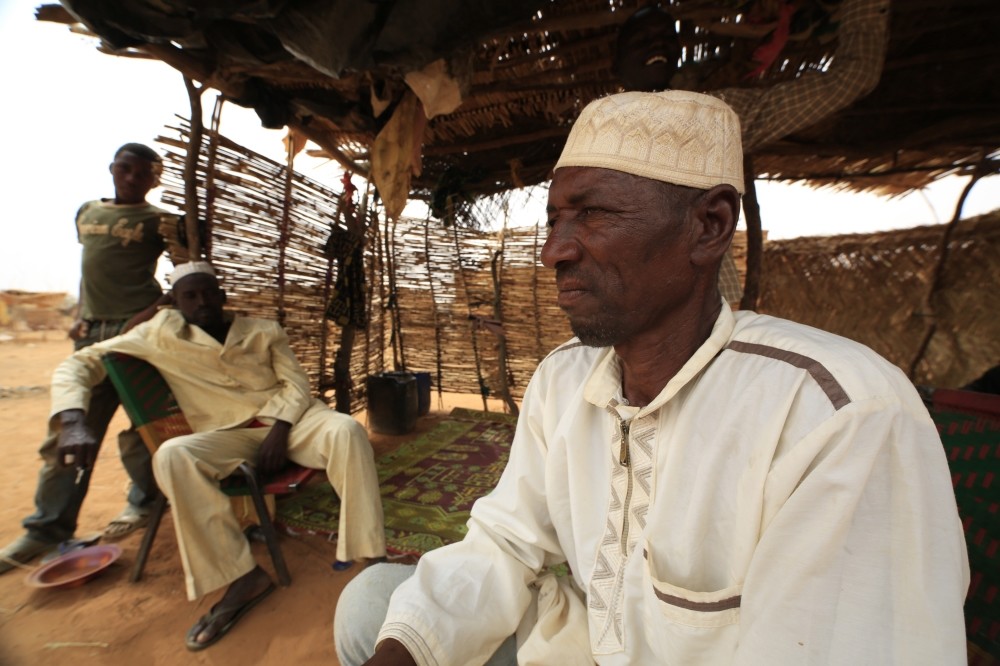 This is the story of a woman who lost her husband, a father without a leg and a child without a father; who have all lost some important part of their lives in Syria, yet who try to continue "despite all." Director Emre Karapınar, who believes this story of honor and determination can set an example and inspire many, depicts the lives of these three people and the Turks who are touched by them.
"My Suburban Stories"
Director Yunus Ozan Korkut invites the viewers to the cuisine of Adana, yet, it is not a cooking show. The cuisine is connected to the life of the director before he moved to Ankara; his friendships, neighbors and relatives.
"Pervane" (Whirling Board)
Being a whirling dervish is not only hard spiritually, but also physically. Director Celal Argın brings the lessons of dervishes on "whirling boards" to the silver screen.
"Susuz Yaz'ın İzinde"
(In Pursuit of Dry Summer)
"Dry Summer" of Metin Erksan, one of the legendary movies of the Turkish cinema continues to inspire young directors. Directed by Duygu Üzel and İrem Özyürek, visit the Bademler village where the original movie was shot after 50 years and try to discover the traces the film left on the villagers.
"Ben Ömer" (I, Ömer)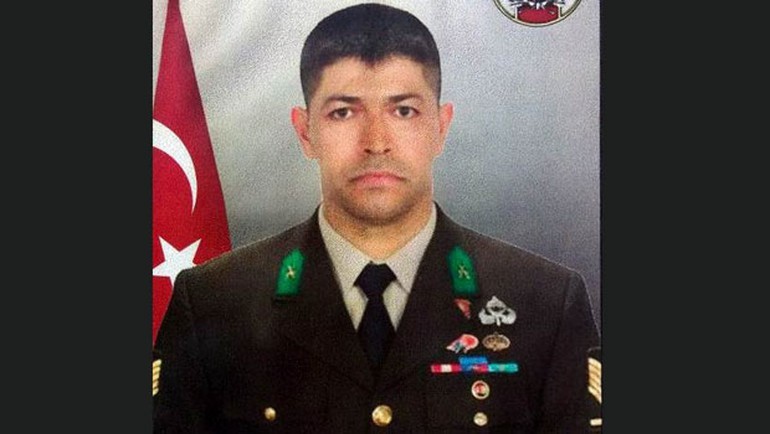 The July 15 coup attempt was a crucial point in Turkey's recent history, with 240 killed and more than 1,500 wounded. One of the heroes of that night was Ömer Halisdemir. Director Mesut Gengeç delves into the life of Halisdemir, whose name has been given to parks and schools, but not been in the public eye until now. The documentary, shot in the Çukurkuyu district of Niğde and Istanbul, tells the story of how Halisdemir protected his country and sacrificed his life on the night of July 15.
Short film selections
"7 Santimetre" (7 Centimeters)
Erdem is a high school student who is warned by the principle to get a haircut in line with the schools' dress and appearance code. When this pressure is supported by his family, Erdem is in a dilemma as Zeynep, the girl he has a crush on, likes his hair long. Directed by Metehan Şereflioğlu, the film features Özgür Molla, Zeynep Eser, Murat Kapdağlı, Orhan Öztokat, Ali Düşenkalkar and Jülide Kara.
"Büst" (Bust)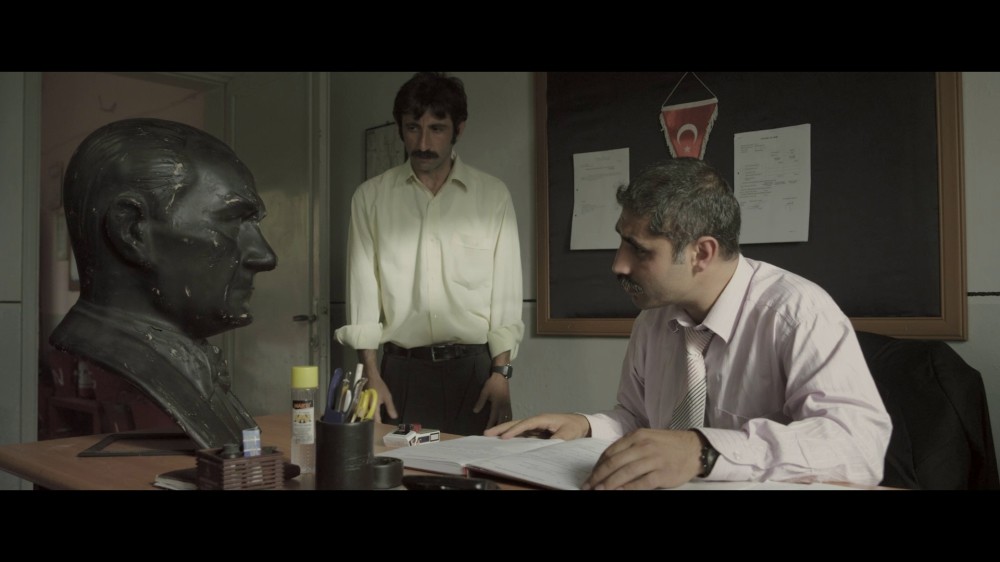 A new Atatürk bust arrives at a remote village. The state official bringing the new bust forgets to collect the old one. The only teacher of the village school, Şeref assigns the school's janitor, İzzet, the task of protecting the old one. This important responsibility puts İzzet's life in a dead-end. This new movie from Hakan Hücum stars Salih Usta, Bertan Dirikolu and Fatoş Özyer.
"Elene"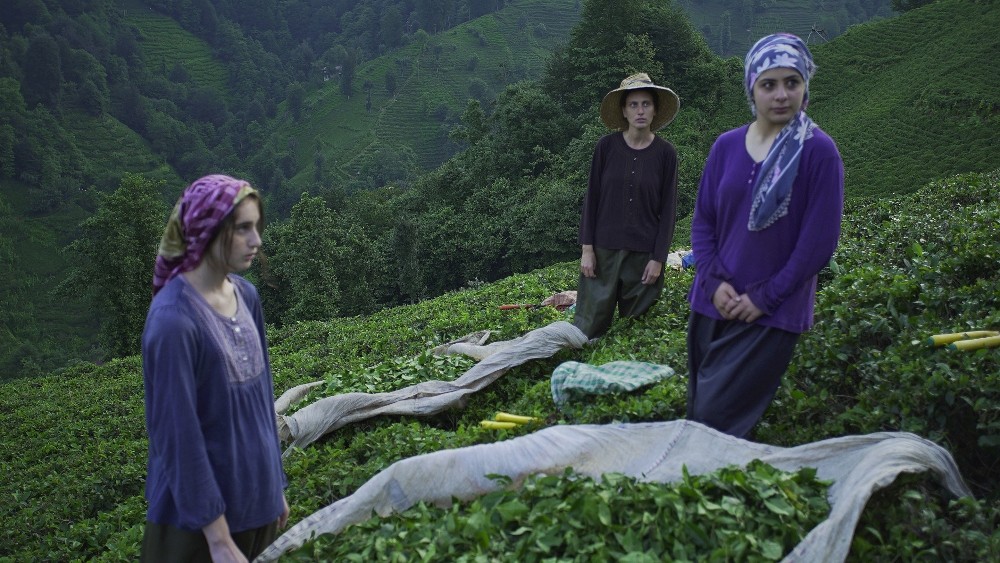 16-year-old Elene is a Georgian working illegally in the tea fields of the Black Sea region. In this tense environment in a foreign land, she tries to not draw attention to herself, be invisible. But this is not as easy as she thinks. The second movie from Sezen Kayhan, who won many festival awards with her debut "Erik Zamanı" (Plum Time), stars Mariam Buturishvili, Canan Kızılay, Maya Pachuashvili, Magda Karsidze and Alperen Kandemir.
"Göç Mevsimi" (Season of Migration)
40-year-old Mustafa is a primary school teacher who lives in a village in Anatolia with his elderly mother. Despite his age, he needs his mom in much of his life, yet he manages to ask for a transfer to Istanbul. His main desire is to live in a big city and be free. Ercan Demirhan, Satı Demirhan, Hamit Bozkaya, Kübra Sarıçiydem and Melike Nur Özdemir star in this movie directed by Caner Baykara.
"Nebile Hanım'ın Solucan Deliği" (Nebile's Wormhole)
The only entertainment of Nebile, a housewife with two kids leading a boring and routine life in Germany, are the noises coming from her next-door neighbor's. She spends her days listening to the laughter of the young couple next door and daydreaming. Then she cannot take it any more and starts digging a tunnel to the next apartment. This movie from writer-director Pınar Yorgancıoğlu, whose films have screened at the Palm Springs International Shortfest and Antalya and Adana festivals, features Jale Arıkan, Tim Seyfi, Yaşar Çetin, Selin Kavak and Judith Hoersch.
"Siyah Çember" (Black Circle)
A mysterious group of people are preparing a special event in a deserted mansion and things kick in with the arrival of guests. The movie is directed by Hasan Can Dağlı and stars Turgay Doğan, Tolga Akman, Dounia Jauneaud, Sait Erol, Yüce Eşer and Serdar Aras.
"Yeryüzündesin, Bunun bir Tedavisi Yok"
(You're on Earth, This is Not Curable)
Levent has nowhere else to go but to his sister Selma after he is released from prison after many years. Their father, who has Alzheimer's disease, has been lost for the past two months. Levent's life has been turned upside-down by a team of thieves entering his house one day. Two siblings enter into a merciless struggle with the worries of the future and the darkness of the past. Directed by Umut Beşkırma, the film features Ahmet Kaynak, İpek Türktan and Cemil Büyükdöğerli.
"Zeitgeist"
According to the director Cenk Ertürk, "Zeitgeist" is the story of a man and a woman who have nothing else in common but the movie they are watching. The movie which brings these two people together praises the unifying effect of art. The man is played by Dave Coleman and the woman by Katie Rose Summerfield.