Accomplished director Yeşim Ustaoğlu's recent feature film "Tereddüt" (Clair-Obscur) is competing among national films at the 53rd International Antalya Film Festival. It has already become one of the favorite nominees, according to the appraisal of both critics and audiences. The film portraits the heart-wrenching stories of two women, encircled by social problems, experienced in completely different socio-economic conditions.
The film centers on two characters; one being a psychiatrist, Şehnaz, who leads a high-class and wealthy life, and the other being a child bride, Elmas, who leads a suffocated life with her husband and mother-in-law. Şehnaz works at a small local hospital, and goes to her home on the weekends. She seems to have an enviable life with her educated husband, decorated with elaborated food, a vivid social life and passion.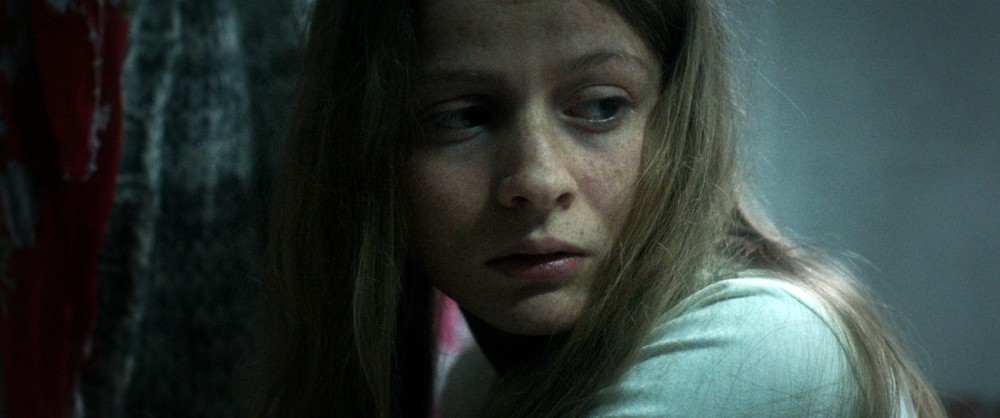 Director Ustaoğlu successfully touches upon "women's problem" by showing that women of two extreme social backgrounds experience similar problems brought on by the patriarchal world.
On the other hand, Elmas is an underage bride who is trapped inside the walls of her house, aggravated by the suppressing conditions imposed by her husband and mother-in-law, whom she has to look after. Elmas is completely isolated from the outer world, where she has no friends or peers, except the high school girl across the apartment. We see Elmas doing the household chores in a very meticulous and pathetic way, caused by her ill education given by her mother. It is implicated that she embraces this life as her fate and her mission is to survive since she has no life other than that. So much so that her husband does not want her to go out even for daily shopping. She does not even go shopping for her clothes, as the audience sees her husband bringing clothes for her to try at home. Her only escape in this prison-like life is to smoke on the balcony, of course secretly.
The most depressing aspect of Elmas' life is the sexual acts with her husband, as she suffers badly because of incomplete bodily development and fears, obviously. The film reflects the nightmare she goes through in such a striking way that one cannot help feeling sorrow for her.
The two characters cross paths at the hospital after an incident where Elmas' husband and mother-in-law die. The mother-in-law dies as a result of an insulin overdose while the husband dies of carbon dioxide poisoning. Elmas is taken to the hospital after she is found on the balcony shivering with trauma. Doctor Şehnaz makes an effort to establish a connection with Elmas and make her explain feelings about her family, marriage and life. We found out that Elmas' parents decided to ban her from going to school to marry her with a relatively rich man, who is much older than her. In one of the therapy sessions, Elmas confesses that she is not even 18, and her ID was changed to enable the marriage. It becomes clear that she was raised by a family who gave no attention to her feelings and her will, which justifies her nightmares and resistance against the thought of her family.
Meanwhile, doctor Şehnaz discovers her relationship will not go further, as her husband Cem treats her like a sex slave and is not interested in her feelings. After a violent fight, she leaves Cem. In a way, she is luckier than Elmas who had no escape. The entire story takes place at a coastal town where huge waves and storms add a sorrowful and violent nature, which symbolizes the two women's inner conflicts.
Director Ustaoğlu successfully touches upon the "women problem" in society by showing that women of two extreme social backgrounds experience similar problems caused by the "manly world," making up an unfortunate agenda in our daily lives. With the excellent performances of the protagonists, the film seems to be shaking the ground in the international film market, having been screened at world-renowned, prestigious film festivals like the Toronto and Warsaw film festivals.