Having marked his directorial debut at the 66th International Film Festival of Berlin with the documentary film "Young Wrestlers," the first Turkish documentary to win the Jury's Special Mention Award in the Generation KPlus subcategory, which includes films geared towards ages four and up, Turkish-Dutch filmmaker Mehmet Gümürhan has now been nominated for Best Feature in the National Competition category at the 53rd Antalya International Film Festival.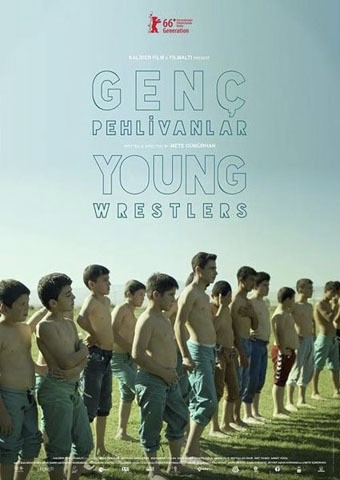 The documentary feature "Young Wrestlers" gives audience members the chance to experience the joyful and agonizing experiences of wrestling. The film chronicles the hardships experienced by young wrestlers at the Amasya Wrestling Training Center, where athletes come from all across Turkey to struggle for the top title, fighting with bloody noses and tears in their eyes while they slam their opponents in the wrestling ring.
Gümürhan's film was also nominated for a Golden Tulip award at the Istanbul International Film Festival and the Heart of Sarajevo award at the Sarajevo Film Festival. The documentary examines the experiences of young children who leave their families for the first time to embark on a career in wrestling at the academy where they struggle to succeed and find their place in the world. Throwing the audience directly into the life of the boys, Gümürhan portrays the hardships children face in a male-dominated environment where even daily routines are tests of strength and stamina. Viewers will find themselves rooting for the academy's 26 children, who live, study, train and learn how to endure pain by putting aside their physical and psychological differences to achieve their dream.
Gümürhan is the internationally renowned co-producer of Asli Özge's "Men on the Bridge" and "Lifelong" which were produced by the Kaliber Film Production Company based in Amsterdam and Istanbul. "Young Wrestlers" is the first film to be directed by the Rotterdam-born filmmaker and is currently being screened at the Antalya International Film Festival.