A successful director and writer, Palestinian-Jordanian Najwa Najjar is one of the respected cinema professionals on the jury at the 53rd Antalya Film Festival. After receiving a master's degree in cinema from the United States, she chose to reside in Palestine where she lives and produces films. Her first feature film, "Pomegranates and Myrrh," received 10 international awards and was shown in 80 festivals worldwide and won the Best Arab Film award at the Doha Tribeca Film Festival.
Najjar's works include "Yasmine Tughani" (2006), "Naim and Wadee'a" (1999), "Quintessence of Oblivion" (2000), "Blue Gold" (2004), "A Boy Called Mohamad" (2002) and "They Came from the East." She also produced a series of short films and a recent feature film, "Eyes of a Thief," which was appreciated by international cinema institutions.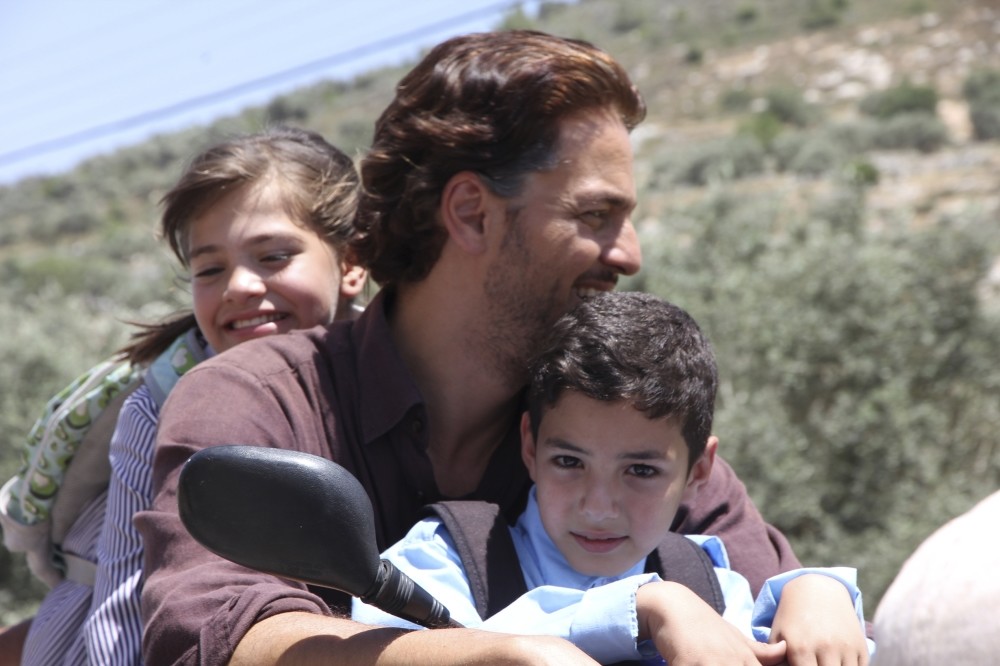 "Naim and Wadee'a," a documentary shot in 1999, was fed by the experience of her own family, depicting the story of a couple forced out of the Palestinian city of Jaffa in 1948.
Daily Sabah interviewed Najjar on the experiences of Palestinians, the artistic sphere in the territory and regional cinema.
Daily Sabah: As far as we know, you were not raised in Palestine and moved there after college. What drew you to your ancestral territory?
Najwa Najjar:
I was raised in Saudi Arabia. Mine was a typical diaspora family. My father was forced to leave Jerusalem in 1948. My mother was forced out of Jaffa when she was really young. My father was kind of a diplomat, so he went to Saudi Arabia. I did high school in Europe and university in the U.S. As an undergraduate, I studied political science and economics, and then I came back to Palestine. It was my first attempt to understand our fragmented history because we were denied access to our homeland. I studied film and mastered in cinema and discovered what a strong weapon you have when you have cinema. All the time I was living in the United States, all the stories about Palestine, anything related to Palestine was told from a perspective that I hated. It was always wrong, demonized; it was not deep; it overlooked the history of people living in the region. So I said, instead of complaining, do something. So, I found out how tremendous cinema can be. You can tell your story with your voice, have people working from the country. So, it seemed to be the right place to be.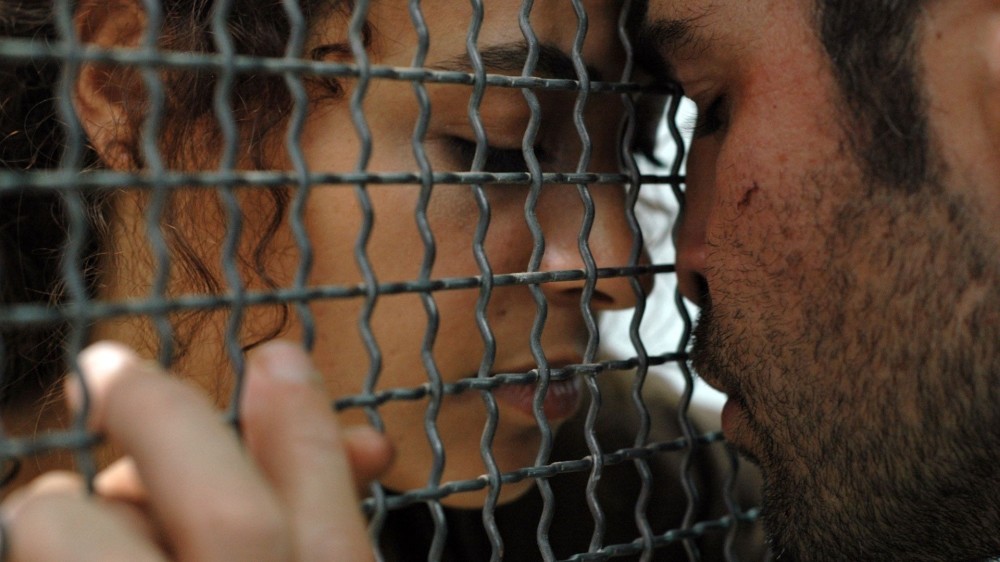 D.S: Thus, can we say cinema is a means of survival in cultural terms?
Najjar:
Yes. I think culture is in many ways the soul of a person and a nation.
D.S: What is the artistic and cinematic sphere in Palestine?
It seems that a lot of people tend to go towards culture, not only cinema but culture and arts in general because it seems to be the only way you can grow as everything else is blockaded and incredibly difficult. Any transportation of goods is very difficult. In cinema, there are several filmmakers that do their feature films there. And we try to make sure that we employ local people. Still, the industry needs more training. And we need more funding. There is small funding, about $25,000 from the Ministry of Culture, and I prefer this to go to young filmmakers. This can be a chance for them as seed money. Several filmmakers do not live in the country. But there is an attempt to have an industry there.
D.S: So, is the sector developing?
Najjar: Hopefully. You grow and something happens, you push back. One of the main problems is that after the Oslo peace process, it was supposed to be 22 percent of historic Palestine for Palestinians. Over the past 20 years, we now have 8 percent of historic Palestine, consisting of communities. For example, Ramallah has one entrance for the most populated city of all Palestine. It is connected with Israeli settler roads. So, we do not have movement. There are 650 checkpoints. There are more than 500,000 settlers in the West Bank. In certain areas it becomes dangerous and difficult, as they have the right to shoot and kill. If you are trying to tell a story with someone from Bethlehem and want to bring him or her to Ramallah, it is a nightmare. We have different color ID cards given by the Israelis. Some ID cards are not allowed in other regions. It is an undercover apartheid. If we are talking about cinema, you have to get a crew as not everybody lives in Ramallah. It can be a logistical nightmare. We try and overcome this.
D.S: How do Palestinian locals and Israeli people react to your cinema?
Let me give an example that happened two weeks ago. We had a screening in Nazareth, which is inside the 1948 borders. Several of our friends invited their Israeli colleagues to the movie. We went there to see that it was only Palestinians in the theater. Even though we send a lot of invitations to encourage Israelis to come to our screenings, we screen movies only in Palestine because we want to support them.
D.S: Don't your Israeli colleagues cooperate with you?
When the political situation is not correct, we cannot show the world "we are so cool, we get along well." No. This is not right. There are some Israeli filmmakers that are against the occupation, not many. But it is their job to change perspectives, not people who live under occupation. It is their duty. I am sure they face a lot of repercussions as well, but we are the ones under occupation. Everybody faces repercussions.
D.S: As a women director, what is your position in creating and portraying characters?
Actually, I do not see myself as a "woman" filmmaker as this puts you in a ghetto, and I don't want any special treatment because I am a woman. I expect to be treated as a filmmaker. I try to write with compassion and empathy to make a human story. My interest in terms of characters is for them to be authentic and the story to be entertaining. I don't like dark stories because I think life has both good and bad. We are under occupation and have very difficult times, but we have people who love, dance in our films. I try to put it all in.
D.S: What do you think about the need for an effective international Middle Eastern film festival in terms of distribution and visibility of films and filmmakers?
There are already several film festivals throughout the Middle East. However, all that matters is distribution. I think we have to focus on it more. To reach the right audiences is important. In Palestine, all people have access to films. Worldwide, people generally see Israeli films on Palestinian issues. Palestinians also have their own narratives, their own stories and their own voices. But they don't have the same fortune as Israelis. When Israelis make a film on Palestine issues, people say "wow." We are making our own stories, and it is "wow," too. I am not saying their stories are bad; however, Palestinians are also making films on daily life, what is going on in the territory, which should be distributed and seen. Israeli films have definitely much more money and distributors. What I am saying is films on Palestinians done by Palestinians should be distributed. It is important for us to tell our stories. It is a form of resistance for us.
D.S: How do you evaluate Turkish cinema and Turkish directors' and actors' presence at international film festivals?
I have a weakness for Turkey. I love it. I think you have a variety of actors that are so interesting for me. They have depth. I am so impressed. In general I follow Turkish cinema and directors quite closely. I think they have established a film language that is very interesting and wonderful. There is so much potential here. You have an industry. We are actually hoping to shoot a part of our next movie here. We are looking into a specific fund for shooting in Turkey.