The sequel films of Turkish and world-renowned franchises will dominate Turkish cinema halls in 2017. Movie buffs will be able to watch the new box-office hits such as the sci-fi film "Transformers," American action movie "Fast and Furious," Disney's "Pirates of the Caribbean" and Danny Boyle's cult novel adaptation "Trainspotting." "Reis," which focuses on the life of President Recep Tayyip Erdoğan, will also hit theaters this year.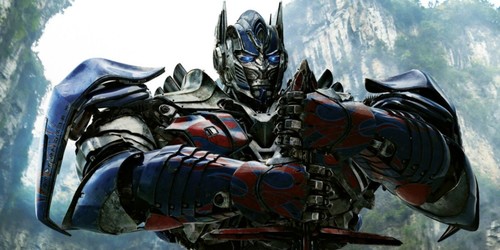 Co-written by John Brancato and Michael Ferris and directed by Daniel John Caruso, "xXx: Return of Xander Cage" will debut in Turkish theaters on June 27. The film stars Vin Diesel as the lead character, Xander Cage.
One of the longest running movie franchises in the history of cinema, "Resident Evil: The Final Chapter" comes to cinema halls for the last time on Feb. 24. Starring Milla Jovovich, Ali Larter, Shawn Roberts, Ruby Rose, William Levy and Iain Glen, the film is directed by Paul Anderson.
Starring British actor James McAvoy, and Anya Taylor-Joy, who has been under the spotlight thanks to her performance in "The Witch," "Split," directed by M. Night Shyamalan, will debut in Turkish theaters on Feb. 17.
"Reis," which opens with the news of former Prime Minister Adnan Menderes's execution and focuses on the childhood and rise in politics of President Recep Tayyip Erdoğan, is among the most anticipated films of the year. The film sheds light on an important period of Turkish history from the perspective of President Erdoğan. Directed by Hüdaverdi Yavuz, the film will hit theaters on March 3. While actor Reha Beyoğlu plays President Erdoğan, actress Özlem Balcı plays First Lady Emine Erdoğan.
The eighth film of the "Fast and Furious" franchise, "The Fate of The Furious" comes to movie halls on Apr. 14. Starring Vin Diesel, Dwayne Johnson, Jason Statham, Helen Mirren and Charlize Theron, the film is directed by Gary Gray.
The fifth film of the "Pirates of the Caribbean," "Dead Men Tell No Tales" will hit the theaters on May 26. Co-directed by Espen Sandberg and Joachim Ronning, the film stars Johnny Depp and Javier Bardem in the leading roles.
The new film in the "Transformers" franchise, starring Mark Wahlberg, will come to Turkish theaters on Jun. 23, while the new Marvel film "Spider Man: Homecoming," directed by Jon Watts, will hit theaters on July 7.