Contemporary Greek film screenings will be held at Sismanoglio Megaro, the cultural and educational center of the Consulate General of Greece in Istanbul between January 2017 and June 2017.
Organized in collaboration with Argonautes Film Productions and formidable Greek directors Sotiris Goritsas, Tassos Boulmetisand Fotini Siskopoulou, the event invites movie buffs to enjoy the screenings free of charge. All films will be screened at 7 p.m. with Turkish subtitles.
Balkanisateur (Valkanizater) (1997)
Directed by Sotiris Goritsas, this Greek-Swiss-Bulgarian co-production is adapted from Sakis Totlis's travel book titled "Syndyasmos Edessa - Zyrihi."
Stvaros and Fotis are good friends in their 30s with completely different personalities. Trying to survive in a small town in the north of Greece with no money, the two travel to Bulgaria in an old Peugeot hoping they can make money from the difference in foreign-exchange rates. This journey is full of unexpected events that take them all around the Balkans and Europe. Dollars are converted to levs, levs to Swiss francs, from hand to hand. The game is on. But how will it end?
When: Today
The Lobster (2015)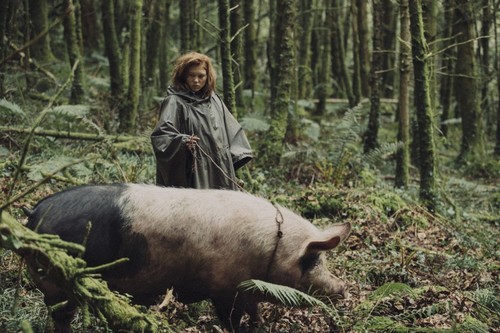 "The Lobster" is a social-black comedy co-produced by Greece, Ireland, Netherlands, France and Britain. Directed by Yorgos Lanthimos and starring Collin Farrell, Rachel Weisz and Olivia Coleman, "The Lobster" won three awards at the 2015 Cannes Film Festival.
Taking place in a dystopian future, the film follows the story of single people who are taken to the "hotel," a place where they are forced to find a romantic partner within 45 days. If they fail to find a companion, they are transformed into an animal of their choosing. David chooses to be transformed into a lobster. However, David, who cannot stand to stay at the "hotel," escapes and joins a group of people who live in isolation in the woods, and who are forbidden to have romantic relationships.
David falls in love with a shortsighted woman, and the couple tries to hide their relationship from the group.
When: Feb 10
Chevalier (2015)
Directed by Athina Rachel Tsangari, "Chevalier" is nominated for an Oscar for the "Best Foreign Language Film" at 89th Academy Awards, which will be held in February 2017.
This black comedy centers around six men stranded in the middle of the Aegean Sea on a fishing trip. They decide to kill time by playing a game called "Chevalier" in which the man who wins will be the "best man." During the game, all of them suddenly turn into both contestants and judges.
When: March 3
Little Fish (Mikro Psari) (2014)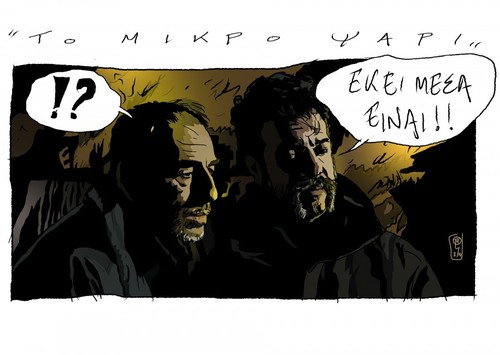 Stratos is a hit man who works in a bread factory by night but executes "killing contracts" by day. He plans to break Leonidas, who once saved his life, out of prison in order to repay his debt. Directed by Yannis Economides, "Little Fish" is a melancholic neo-noir set the Greek countryside. The silent hero finds himself in an unspeakable and hidden world of violence and chaos. The "little fish" tries to swim in an ocean of blackmail, lies, greed and corruption by trying to remain loyal to his moral code.
When: April 7
The Shell (Rakushka) (2005)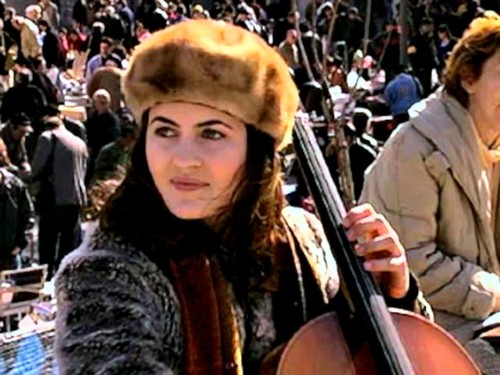 Adapted from Fyodor Dostoyevsky's "Krotkaya (The Meek One") (1876) and directed by Fotini Siskopoulou, "Rakushka" (The Shell) centers on the refugees living in Athens. Eighteen-year-old cellist Zogia Petrova, an immigrant from Tashkent, goes to Athens to start a new life. Vasilis, a middle-aged pawnbroker with a shady past, tries to confine Zogia to his own dark world. Is this love or the need to dominate?
When: May 12
Mythopathy (Notias) (2016)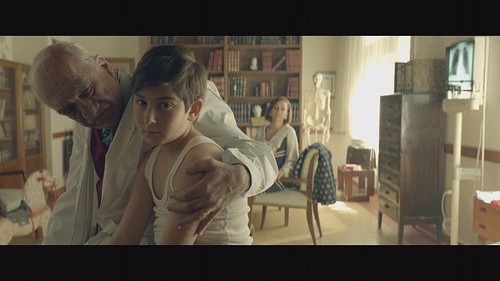 During his transition from adolescence to manhood, Stavros begins to tell stories of ancient and contemporary myths, imaginary travels and beautiful women from Greece in the 1960s and '70s. Directed by Tassos Boulmetis, "Mythopathy" is an adventurous and nostalgic journey toward ancient Greece. Boulmetis tells a story of love and identity in combination with the "small" history of the people and the "great" history of the country.
When: June 7