The Berlin film festival, one of Europe's top cinema showcases, gets under way Thursday, bringing a parade of stars to its famed red carpet.
Nearly 400 movies will be screened during the 11-day gathering. Here's a preview of highlights from the Berlinale, now in its 67th year, that are already generating buzz.
Portraits of the artist
Right from opening night, the festival will throw a spotlight on biopics and documentaries that explore famous creative lives.
Etienne Comar's debut feature "Django" is focused on the Gypsy-jazz great Django Reinhardt and the little-known story of his family's persecution by Nazis in occupied Paris.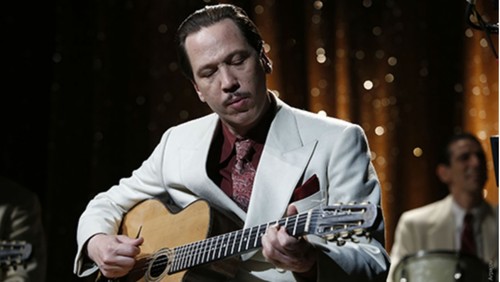 Geoffrey Rush plays Swiss sculptor and painter Alberto Giacometti in "Final Portrait," directed by Hollywood actor Stanley Tucci.
Canadian folk artist Maud Lewis comes to life in "Maudie" starring Sally Hawkins as the beloved painter with a debilitating illness and Ethan Hawke as her devoted husband.
Long before there was Damien Hirst and shark preserved in formaldehyde, there was Joseph Beuys and his dead rabbit. The documentary "Beuys" explores the controversial life of one of Germany's most important post-war artists.
Veteran German filmmaker Volker Schloendorff ("The Tin Drum") tells the story of his friend Max Frisch, played by Stellan Skarsgard, in "Return to Montauk" based on the Swiss novelist and playwright's life.
And the documentary "The Trial: The State of Russia vs Oleg Sentsov" tells the story of the Ukrainian filmmaker convicted of terrorism in 2015.
'No country for old women'
Agnieszka Holland ("Europa Europa") returns with "Spoor," a humor-tinged "feminist fairy tale" about an eccentric retiree facing bloody high jinx in her male-dominated village.
The prize-winning filmmaker says the movie, with its unflinching look at the failings of post-communist Polish society, could have been called "No Country for Old Women," a play on the Coen brothers' classic.
Holland is one of four female filmmakers in competition this year, including Britain's Sally Potter who has brought together Patricia Clarkson, Emily Mortimer, Bruno Ganz and Kristin Scott Thomas for "The Party," set during one night in contemporary London.
Rounding out the list are Teresa Villaverde, whose "Colo" looks at a family buffeted by Portugal's economic crisis, and Ildiko Enyedi with "On Body and Soul," a tender love story set in a slaughterhouse in Budapest.
Refugees on and off screen
Quirky Finnish director Aki Kaurismaki will present "The Other Side of Hope" about a Syrian refugee who winds up in Helsinki.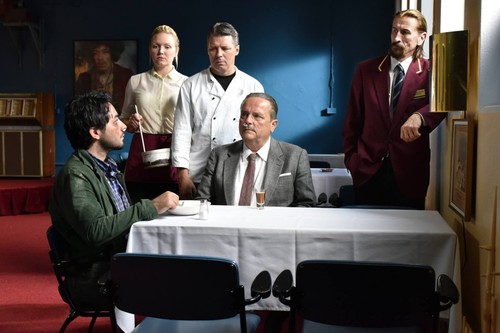 But off-screen too, the festival has also launched initiatives to help the more than 100,000 asylum seekers who have arrived in Berlin since 2015.
Fundraisers, screenings for newcomers accompanied by local volunteers and educational events for refugee kids have all been folded into the program.
And after George Clooney popped in to talk to German Chancellor Angela Merkel about the migrant influx during last year's festival, Richard Gere, in town to present his new thriller "The Dinner," will have an audience with the world's most powerful woman to discuss Tibetan rights.
Bears and Wolverines
Eighteen movies will duke it out for the Golden and Silver Bear top prizes, to be awarded on Feb. 18 by a jury led by Dutch filmmaker Paul Verhoeven ("RoboCop," "Elle").
But while the contenders are expected to pack a dramatic punch, the festival has a long tradition of popcorn fare too.
This year's biggest blockbuster is the latest Wolverine instalment of the X-Men superhero series, "Logan" starring Hugh Jackman, Patrick Stewart and Richard E. Grant, which will have its world premiere.