Turkey's capital city Ankara is hosting the very first, an exclusive and private Iranian Film Festival welcoming 30 films and 150 artists. Films that will receive awards at the festival in an award ceremony on Feb. 21 are undergoing a serious elimination process by a jury chaired by renowned Iranian Director Kiumars Pourahmad. Daily Sabah had a chance to chat with the famous director about different topics from cinema to the television industry and politics.
Being familiar with Turkey and Turkish cinema, Pourahmad previously came to Turkey six times for film festivals in Istanbul and Antalya, but this is his first visit to Ankara. In 2007, the Iranian director's "Otobus-E Shab/Night Bus" was screened at Istanbul Film Festival and received an award. Pourahmad started the interview by expressing his happiness at coming to Turkey once again. "I feel at home since both Turkey and Iran have similar cultures. I am also excited at be the head of the jury of an Iranian film festival where Iranian films are screened," Pourahmad said.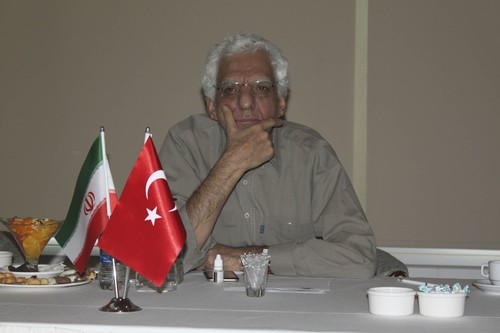 Touching on the importance of an extensive Iranian Film Festival held abroad for Iranian Cinema, the director said a large number of Iranian directors, producers and actors are gathering abroad for the first time in a global sense. "First of all, it is very important that a special Iranian Film Festival is taking place in Turkey for the first time. For this reason, I think that this festival will cause a stir in Iran. The Iranian government normally does not allow such festivals to be organized abroad by private companies," Pourahmad said, continuing, "Many problems occurred in this regard in the past. Unfortunately, many of our directors who were nominated for an Academy Award and invited to the award ceremony were banned from leaving Iran."
According to Pourahmad, it is of particular importance that such a significant festival is organized in Turkey rather than in any other neighboring countries in the region, such as Greece and Georgia. "The Iranian people's view of Turkey is much different than those of other countries," Pourahmad said. "The people of Iran consider the Turks closer to themselves in many ways, especially in a cultural sense. I like Turkey and I am glad to attend such a festival. We are planning to organize the second leg of this festival in Antalya as well."
Pointing out that the Iranian Film Festival in Ankara will be the first of its kind and that the organization will awaken a great deal of reaction among Iranian cinema circles and art lovers, the Iranian director said the festival will surely contribute to Iranian cinema. Pourahmad noted that there is only one film festival organized in Iran, but it is controlled by the government. The people who participate in the festival and the artists who receive the awards are always pre-determined. In terms of competition, it is obvious that the conditions are not equal. "The Iranian Cinema is unfortunately under the control and pressure of the state," Pourahmad said, stressing that this monopoly is broken with this festival, which enables different films to have a chance to shine. "For example, there is a film banned in Iran. Maybe it will receive an award here. Turkish democracy contributes to Iranian cinema," the Iranian director said, praising Turkish democracy.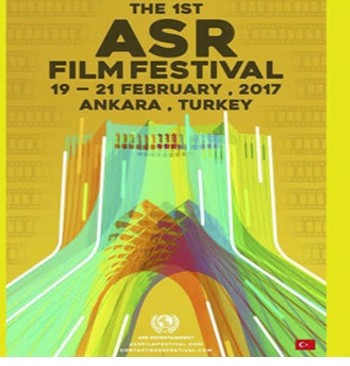 The history of Iranian cinema dates back 130 years. The first camera came to Iran during Nasrettin Shah's period and the first Iranian movie was called "Gypsy Girl." In fact, this period goes back to the birth of cinema in France and the Lumiere brothers' first film depicting a train entering a train station. But Iran's success in cinema comes from the great importance it gave to theater in the past. "Yes, we are aware of our achievement, and we have come a long way so far, but after the revolution things started to slow down a bit. We may be further ahead, but now it looks like we're making no headway," Pourahmad noted.
On a question regarding the reform process in Iran and its contributions to the art and cinema scene in Iran, Pourahmad summed up the past and present, saying: "Actually, after the revolution there was stagnation in our motion picture industry, and most of the mullahs adopted a distant and skeptical approach towards cinema. But of course, I do not mean all of them. There were still moderate mullahs that defended it. Muhammad Khatami and Hashemi Rafsanjani really cared about cinema."
Stressing that the current Iranian president, Ruhani, is an important part of the movement that has been recently sensed in Iranian cinema, Pourahmad said: "Of course, there are still some problems. For example, as I have already mentioned, it is necessary to get permission from the government to organize such a festival abroad. I do not mean getting permission from a governor. I mean getting permission from a political power."
Despite drawing a pessimistic picture, Pourahmad is hopeful for the future of Iranian cinema. "I can clearly say that Iranian Cinema looks at the future with hope. Even large masses that were previously against cinema have already welcomed it. Now, it has become a culture for the people of Iran. So, despite everything, I think that the Iranian Cinema will progress and reach better places," Pourahmad said, adding, "If there were opportunities in Turkey, we could go even further."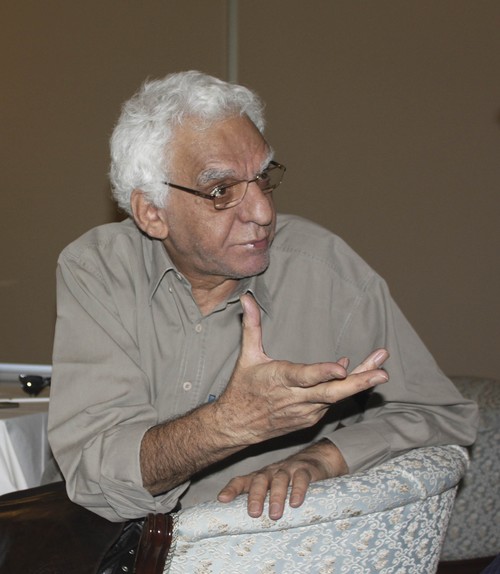 Highlighting that Turkish Cinema is a great force in making artistic films, Pourahmad said his favorite director is Yılmaz Güney and favorite film is Güney's "Yol" (The Road), which is a unique film to him. "I mostly divide cinema into two categories. On one side is ossified cinema; on the other is mass produced cinema. The films we call fason succeed in the box office, they receive awards from Hollywood, but there is no culture in them," Pourahmad said. "The United States is like the owner of world cinema right now, but I cannot see much creative work in its movies. For example, Nuri Bilge Ceylan's 'Three Monkeys' is an incredible film, but it cannot win awards in the states. I think that it achieved the artistic qualities of Turkish and Iranian cinema. We, as Turkey and Iran, have the culture that the United States and Israel do not have."
Looking at Turkish cinema from the outside through the eyes of a master director, Pourahmad noted that a great deal of responsibility falls to the Ministry of Culture and Tourism for the development of cinema in Turkey. According to the director, the development in cinema can be achieved by encouraging children to love cinema and educating them about the industry. "Cinema must be passed down to the next generations and become a culture," the director said.
Although Pourahmad praises Iranian cinema, he is pessimistic about the Iranian television industry. Stressing that Iranian TV series are getting worse as its cinema gets better, Pourahmad said that 90 percent of Iranian people are watching the renowned Turkish historical series "Muhteşem Yüzyıl" (The Magnificent Century). "Our series are under the control of the government, and there are only six channels on Iran's TV network. Series are only shown during Ramadan and Nowruz," he said. Praising the international success of Turkish series, Pourahmad continued: "We wish that our TV series sector were that successful and that Iranian series would be watched abroad too. Okay, we have a reputation in cinema, but we wish our TV series were as famous as Turkish series."
Touching on Turkey's hottest topic of democracy and the presidential system towards the end of the conversation, the Iranian director said: "Our neighboring country Turkey definitely has a great and exemplary democracy. Some people here are not aware of this. My favorite Turk is Mustafa Kemal Atatürk. But here I saw that some Kemalists adopt 'dictatorship is coming' propaganda with the new constitutional amendment. During my three-day visit, when I read the future amendments and the contents of the laws, I saw there was no such thing here and felt relieved as an artist. Personally, I do not see any objectionable situation in the new presidential system that will come to Turkey, and I support it. We discuss this with our friends here. For being neighbors and having similar cultures, we are proud of the democracy here."