Pera Film continues to celebrate International Women's Day through the month of March. In cooperation with Seagull Films, the Women in Russian Cinema program is offering a selection of productions in 20th century and contemporary Russian cinema involving women in front of and behind the camera until April 2. The program includes,"Wings," "The Ascent," "The Tuner," "Travelling with Pets," and"Everybody Dies but Me," all directed by women alongside, "The Cranes Are Flying" and "Moscow Does Not Believe in Tears," that depict strong female characters.
The career of Larisa Shepitko, a famous 1960s and 1970s Soviet cinematic icon, came to a tragic end just as her career was taking off when she was killed in a traffic accident at the age of 40. Though she was only featured in a few movies, the filmography she left behind is skillful. She reached her peak in two masterpieces in which she portrayed the character's inner worlds brilliantly on screen. While "Wings" presents the sincere portrait of a female combat pilot who sought seclusion as a school manager, "The Ascent" tells the story of treachery and heroism. A true artist, Shepitko was able to express herself both personally and universally while benefiting from the Soviet movie industry. She remains one of the most underestimated and unknown, but great, directors of all time.
"The Cranes Are Flying" focuses on strong and prudent Veronica, played by Tatiana Samoilova, who is shaken by a traumatic and devastating bombing that killed her family. "Moscow Does Not Believe in Tears," by Vladimir Menshov is the enchanting drama of three women who try to hold on to life in Moscow, a large, endless city with no personality. Kira Muratova's film "The Tuner" discusses human behavior relative to incredibly awkward social situations. "Travelling with Pets" is where Vera Storozheva, widely known from Muratovai's movies, really spread her wings as a director. The movie's leading character, Natalia, takes over the screen with a soundtrack that evolves from squeaking, irregular and mechanical noises to a natural harmony offering us a pallet on which the grays of winter evolve into the bright colors of spring. The film is a vivacious example of feminist cinema with Kseyniya Kutepova's acting and her role as Natalia. Young director Valeriya Gay Germanika's debut "Everybody Dies but Me" paints a portrait of rebellious young women in today's Russia.
The Cranes Are Flying
Director:
Mikhail Kalatozov
Happily in love, Veronica and Boris have to part ways at the onset of World War II. Boris goes to the front line, and they lose contact. In the meantime, Veronica is having hard time rejecting offers from Boris' cousin. Winning the Golden Palm at the 1958 Cannes Film Festival, "The Cranes Are Flying" shines with skillful workmanship, breathtaking cinematography and passionate performances.
Wings
Larisa Shepitko
Right after graduating from the Soviet Union State Cinematography Institute, Larisa Shepitko sat in the director's seat for "Wings,"starring the magnificent Maya Bulgakova. With her extraordinary performance, Bulgakova plays a school manager who leads an ordinary life but was once a heroic combat pilot. The desperation of the leading role is portrayed with delicate and meticulous craftsmanship. "Wings" with its fast-moving pace introduced a new and important director to Soviet cinema.
The Ascent
Director:
Larisa Shepitko
With her last deeply-emotional movie drawing widespread attention, Larisa Shepitko won the Golden Bear award at the 1977 Berlin Film Festival and her film was deemed as the best Soviet movie of the era. "The Ascent" takes place on the darkest days of World War II and is about the tough walk of two villager soldiers who have been separated from their troops in a forest covered in snow. Looking for a shelter, Sotnikov and Rybak's path leads to treachery, heroism and love.
Moscow Does Not Believe in Tears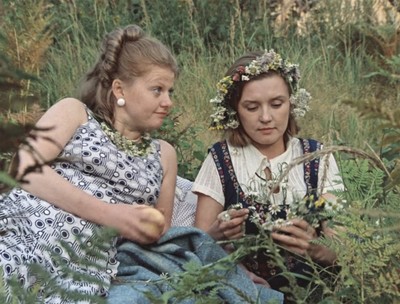 Vladimir Menshov
In 1980, this movie beat Kurosawa's "Kagemusha," Truffaut's "Last Metro" and Szabo's "Trust" and won "Best Foreign Language Film" at the Academy Awards in 1981. Menshov's enchanting drama of three women trying to hold onto their lives in metropolitan Moscow tells the story of Luidmilla, Katerina and Antonina who, despite all their differences, become friends through their common dreams of finding happiness in the city. The film focuses on the professional and domestic lives of the three women in 1958, then it fast forwards 20 years later to show whether their dreams have actually panned out. Instead of an independent melodrama within the classical Hollywood tradition, "Moscow Does Not Believe in Tears" shows us an actual and effective portrait of Russian women over the span of two decades.
The Tuner
Kira Muratova
"The Tuner" is a detective melodrama based the memoirs of a Russian detective at the turn of the century, and is as enchanting as Muratova's previous movies. Clever but broke music student and piano tuner Andrey is in love with striking, yet lavish, Lina. Andrey has heroically tried to earn the money to cover Lina's extravagant tastes, but what he earns with minimum wage is far from satisfying Lina's glamorous needs. When the monetary pressure on Andrey grows, he turns to crime by exploiting an elegant old lady through his computer skills. "The Tuner" becomes a trustworthy and engrossing story that deals with the fine details of human behavior in extremely weird circumstances. The impressive character analysis impresses viewers with a touch of expressive fun.
Travelling with Pets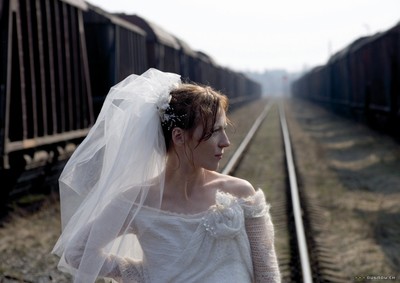 Vera Storozheva
With less talk and more substance, "Travelling with Pets," starts with life and death simultaneously. Natalia's husband, who "bought" her from an orphanage when she was 16, dies while trying to sell milk to a moving train. As a result, Natalia feels alone, independent and free for the first time, which leads her to start building a new future. She redecorates the house, including a mirror, a flat screen and photographs of Western movie stars cut out from magazines. As a cleansing move, she also sets her husband's things on fire. Vera Storozheva, who was featured in movies by acclaimed director Kira Muratova, is now in the director's seat. Natalia's awakening is paired with a creaky, irregular and mechanical soundtrack that melds to create a harmonious and natural composition. The color pallets of cinematographer Oleg Lukichev, where grays of winter are transformed into the lively colors of spring, also create a great atmosphere. "Travelling with Pets" is an excellent example of feminist cinema and showcases the great acting of Kseniya Kutepove in her character as Natalia.
Everybody Dies but Me
Valeriya Gay Germanika
Life isn't easy, especially when you're 14 years old. Some teenagers have to deal with their inner conflicts and anxiety, while others have to face the cruelty of their surroundings. On a Monday, three girls from the suburbs of Moscow, Katya (Polina Filonenko), Vika (Olga Shuvalova) and Zhanna (Agniya Kuznetsova) learn that there's a school dance on Saturday, and it soon becomes the most important day of their lives. When Katya attacks a teacher, a discussion is had as to whether to cancel the dance. "Everybody Dies but Me" focuses on a week full of rebellion and coming to terms with parents, teachers, classmates and each other. Everything goes sideways by the time the night of the dance finally arrives.