Akbank Sanat will be hosting a series called Contemporary Romanian Cinema until April 29. Within the scope of the Akbank Art Cinema Days, Akbank Sanat will present "Chuck Norris vs. Communism," "I am an Old Communist Hag" ("Sunt O Baba Comunista") and "Hayatın bir Saniyesi" ("O secunda de viata), three leading and distinguished movies from contemporary Romanian cinema, with contributions from the Dimitrie Cantemir Romanian Culture Center. The movies will be screened in the original Romanian with Turkish subtitles.

"Chuck Norris vs Communism" will be screened on April 22 at 3 p.m., and is a documentary directed by Ilinca Calugareanu, starring Marius Florea Vizante, Ovidiu Niculescu and Mirela Zeta, about a translator named Irina Nistor, who does interesting and funny dubbing of American movies and VHS tapes, which were banned during the reign of Ceausescu.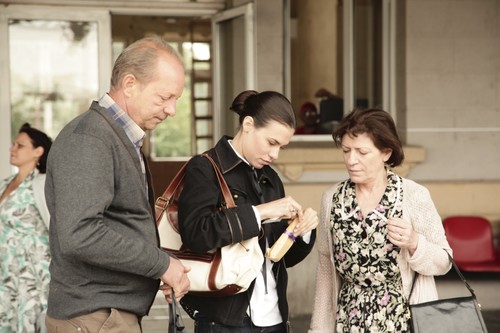 The second movie in the selection, "Sunt O Baba Comuista" directed by Stere Gulea, stars Luminita Gheorghiu, Marian Ralea and Ana Ularu and was shot in 2013. A woman, who has been living in the United States for the past 10 years, and her American boyfriend, visit Emilia and her husband. While the parents try to understand and resolve their daughter's monetary problems, they also realize how happy they were and reminisce about the old days.

Directed by Ion Carmazan, "O secunda de viat" (2009) features Robert, who has no aim in life other than summoning up his courage to commit suicide and is the definition of a "loser." However, everything changes in a day after Robert saves someone's life.