Growing up is a pain, especially if life has surprises for you. Pera Film's new program, "Pains of Growth," brings together the screams of children and teenagers from around the world with movies that reflect the substantial difficulties of childhood, puberty and becoming an adult.

Running away doesn't ease the pain of growing up; getting used to things doesn't turn you into an adult. Pera Film wants to remind you of the child within with touching, heart-warming stories through a screening program that runs until May 20.

Attila Marcel

Paul is 33 years old and living with two aunts in Paris. He can't speak; he's still a child who wants to define himself through his colorful suits. The only expectation of his aunts, who've tried to replace the parents he lost very early in life, is to win piano contests. When Paul is introduced to the mysterious upper floor neighbor, Madam Proust and her herbal mixes, he plunges into his subconscious and childhood, and there are no obstacles left between him and growing up. French director Sylvian Chomet has produced a non-animated movie after "Rendezvous in Belleville" and "The Magician" that invites us into a very vivid visual dream and his creativity.

Whale Rider

An 11-year-old Maori girl, Pai, is the grandchild of a Whangara native chief in New Zealand. Her people believe they arrived on the island on the back of a whale. Despite their patriarchal tradition, Pai thinks she's destined to be the next chief. This struggle against traditions, patriarchal order and her grandfather requires courage and determination. Niki Caro's movie, which conquered continents, also won young actress, Keisha Castle-Hughes an Oscar nomination.

Rauf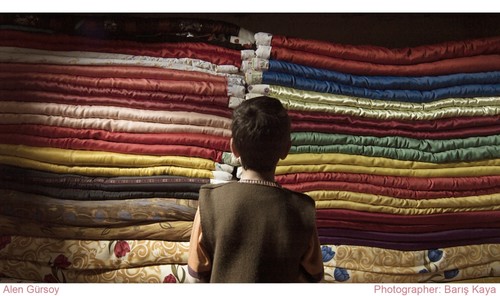 Rauf, 9, lives in a small Anatolian village under the shadow of an invisible and uncertain war. The carpenter he works for continues to produce coffins, while Rauf learns how to take orders and how to give condolences. When he falls in love with his master's 20-year-old daughter, color is brought to his black and white life. Rauf sets out on a journey to find the color pink for the girl he loves, which turns into the search of a child for love, hope and peace. Soner Caner and Barış Kaya's debut won the Special Jury Prize at the 35th Istanbul Film Festival.

The Fits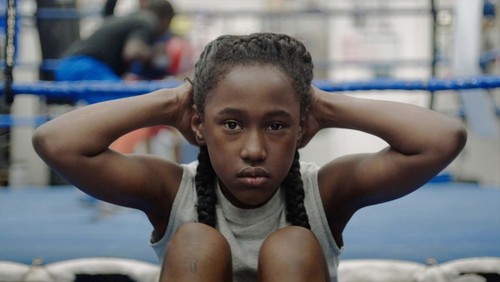 Toni, 11, who spends her free time in a youth center, is a strong, hard-working, determined and disciplined girl among males in the boxing hall. Along with her passion for boxing, she also wants to become a member of the Female Lions, a dance group that practices in the same building.

She changes when she realizes that she can only belong to one of these groups. Coincidentally, one-by-one the Female Lions fall ill as Toni is about to join. With fantastic touches, "The Fits" turns into a psychological burst that has ben compared to "Black Swan." Lead actress Royalty Hightower's performance is touching and impressive.

52 Tuesdays

Billie, 16 years-old, realizes that once her mother whom he lives with decides that she's a transsexual and she will continue her life as James, he has to live with his dad during this transition. He is to see his mother only on Tuesdays. The shoot took place chronologically for 52 days on Tuesdays. "52 Tuesday" depicts the simultaneous transformation of an adult and a teenager.

The Girl / Flickan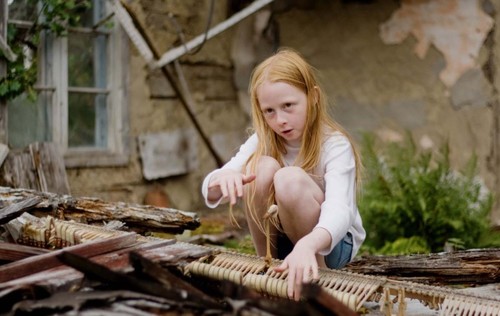 Our no-name hero is 9 years old. It's 1981, and her family, which has to spend the summer in Africa, realizes that they cannot take her on this aid trip. They leave her with her flaky aunt who runs away from her responsibility within a week without notifying anyone. "A Girl" is about a child staying alone in a house who is tested by various dangers. "A Girl" says that being alone may not be as much fun as it looked in the "Home Alone" series. Fredrik Eldfelt's first movie is beautiful with the simplicity of North European cinema paying attention to the pains of growth that appear under extraordinary conditions.

Being 17

Damien and Thomas are 17. Damien's mother is a doctor, while Thomas' mother is ill. They're from different social classes and have to suffer bullying of Damien Thomas. This stormy relationship evolves when the sick mother asks Damien to give lessons to her son and invites him over. Directed by the master French director Andre Techine, "Age 17" depicts the pains of growth and gender identity clashes with a young view.

Nobody Knows

Twelve-year-old Akira lives with three siblings (who each have different fathers) and her mother in an apartment in Tokyo. They don't go to school nor do they interact with anyone else. One day their mother leaves them a note and some cash and leaves, putting Akira in charge. They run out of money, while the electricity, water and gas are cut, and the landlord turns up at their door. Akira searches for ways to survive for herself and her siblings. "No One Notices" is a story of a world created by a young child who has her own set of rules far from the eyes of others. Japanese director Hirokazu Koreeda is known for his successful family dramas.
Frances Ha

Frances is 27, an excited, daydreamer who doesn't learn without making mistakes. Directed, written and starring Noah Baumbach and Greta Gerwig, "Frances Ha" creates a black and white world with its only color being Frances. It's the emotional journey of a twenty something that learns by making mistakes, gets stronger with everything she learns and slowly becomes an adult. It's for all adults who have kept their childhood spirit yet had to meet the real world and for those who never give up on their dreams.

Holiday Book

Ali, 10-years-old, is the youngest member of a family who lives under the stress and tension of a tough father. During the summer, he has to finish a holiday book, his school homework, has to sell gum to earn pocket money and endure school bullies. When his father goes into a coma suddenly, his uncle, who has always been a stranger to the family, turns up to resolve problems. "Holiday Book," the debut feature of Seyfi Teoman died young, presents a family drama through the eyes of a young child during a summer holiday.