Istanbul Modern Cinema will be offering 'Timeless Movies', a selection of films ranging from the unforgettable classics of Turkish Cinema (Yeşilçam), to award-winning contemporary Turkish movies. The program kicks off tomorrow on 11 May and also includes conversations with movie makers.
Metin Erksan's "Karanlık Dünya" (The Dark World), Memduh Ün's "Üç Arkadaş" (Three Friends), Atıf Yılmaz's "Ah Güzel İstanbul" (Oh, Beautiful Istanbul), "Karanlıkta Uyananlar" (Those Awakening in the Dark) and Semih Kaplanoğu's "Bal" (Honey) are among the movies that will be screened within the scope of the program. The movies include all-time classics, cult movies and hidden treasures in addition to award-winning contemporary movies. Two panels entitled "Nostalgia and Melodrama in Yeşilçam" and "New Quests in Cinema" have also been organized within the scope of the program.
Directed by Memduh Ün and shot in 1958, "Üç Arkadaş," is a heart-warming story of the efforts of two impoverished friends to bring some happiness to a blind girl whom they encounter one night.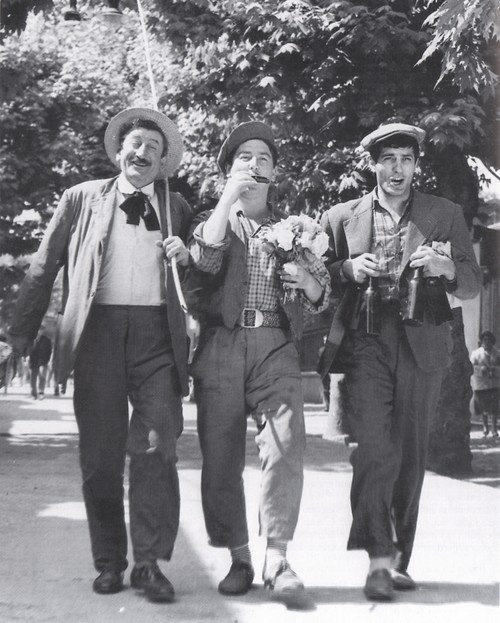 Murat, Mıstık and Artin live in an abandoned mansion and make a living by carrying out small daily jobs. One night, they encounter a blind girl, Gül, who works as a hawker. They take her to their mansion and make her believe that they are very rich. Murat falls in love with Gül and so the friends' only aim becomes making her happy. Regarded as one of the best pieces of Turkish cinema made up to that date, "Three Friends" is a masterpiece of an accomplished director.
Atıl Yılmaz is undoubtedly one of the most talented directors in Turkish cinema and his "Ah Güzel İstanbul" tells the story of Haşmet, an Istanbul gentlemen and Ayşe, a woman from the working class who is striving to become a member of the elite. Representing a corrupt era, Haşmet has sold the mansion he inherited and lives in the hut in the mansion's garden with his piano. Ayşe's ignorance and sincerity makes her an easy-going character. The movie is a critique of Westernization and widely debated values, and it also reflects the cruelty of life and how love can save people. Shot in 1966, "Oh, Beautiful Istanbul" is a must-see for those who have missed it.
Deemed as the first "working class" or "strike movie" of Turkish Cinema, "Karanlıkta Uyananlar" by Ertem Görenç focuses on the struggle of workers during a strike at a paint factory. Working as a welder, Ekrem's best friend is the son of the owner of the factory, Şeref Bey. When three workers face dismissal for protesting unpleasant working conditions, the labor union decides to go on strike. However, the strike is suspended when Şeref Bey passes away suddenly. Turgut assumes control, and managers try to take advantage of his inexperience. When not much changes, the workers go on a strike again, and must face many obstacles in order to claim their rights.
Master director Metin Erksan's debut movie, "Karanlık Dünya" shot in 1952 is also regarded as the first realistic rural drama filmed in Turkey. It features the famous Turkish bard, Aşık Veysel's life. Smallpox devastates the village of Sivrialan in the province of Sivas claiming the lives of many children and costing the seven-year-old Veysel his sight. One day, his father gives a bağlama (a stringed Turkish instrument), as a president to Veysel, and the object becomes his companion in his dark world. Veysel grows into a young man and eventually gets married, yet due to unexpected developments, he is left with a young child and his bağlama and his name will soon spread to the whole of the country thanks to his talent. The script was written by Bedri Rahmi Eyüpoğlu and the movie also has a section that documents the rural Anatolian transition to a modern education and health system and modern agriculture.
"Geçmiş Zaman Elbiseleri" is the second movie directed by Erksan included in the selection.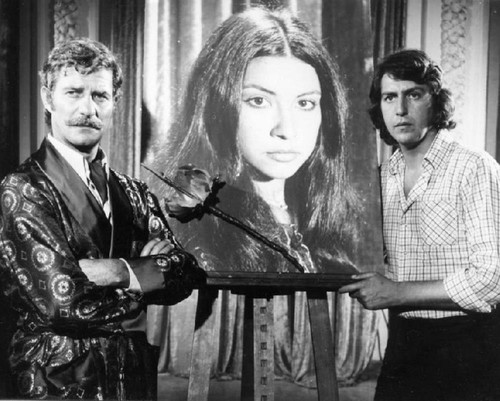 Adapted for National Television from Ahmet Hamdi Tanpınar's "Abdullah Efendinin Rüyaları" (The Dreams of Abdullah Efendi), the movie tells of the events unfolding within a single day in the life of a young man who has surrendered himself to coincidences. Just like in the original story, the man has no name and is excited to meet his girlfriend at night. He is not willing to leave his room until they meet and what he fears comes to pass, as unfortunate coincidences haunt them for the rest of the night. On this night, where the line between reality and dream becomes blurred, he falls in love with a girl who wears dresses of the past. The girl tells the boy about her sick father, yet the father calls the girl his wife. The man becomes confused but is determined to pursue love.
Özcan Alper's 2007 movie "Sonbahar" is his first feature debut. It depicts the dark political atmosphere of the 1990s through the story of Yusuf, who has been in prison for the past 10 years for political protests he was involved in at university. He has continued his resistance in the form of an indefinite hunger strike even though he is sick. When he finally returns to the village where he was born and raised in the eastern Black Sea region, he is welcomed by the vast and beautiful nature of the region and an unexpected love. Having swept awards at many festivals, the movie offers a critical view of society.
"Gölgeler ve Suretler" by Derviş Zaim is the last movie in Zaim's trilogy focusing on "traditional Turkish arts," after "Cenneti Beklerken" (Waiting for Heaven) and "Nokta" (Dot). Based on true events, the movie depicts the outbreak of conflict between Turks and Greeks in Cyprus in 1963 through a coming-of-age story of a girl who is separated from her father, a Karagöz shadow puppeteer. Their escape from ravaged villages to a relatively safer city also shines light on the story of what happened in Cyprus.
Directed by Semih Kaplanoğlu, "Bal" premiered at the 2010 Berlin Film Festival and was nominated for the Golden Bear award.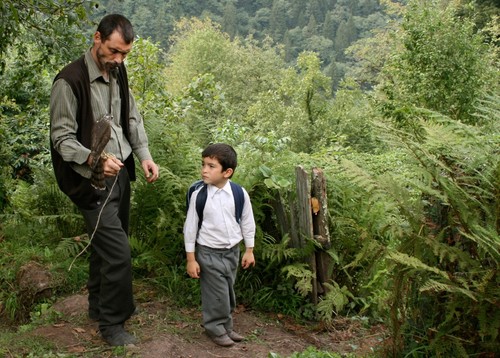 The last movie of Kaplanoğlu's "Yusuf" trilogy, the film returns to the childhood of Yusuf, who is a primary school child, introverted and withdrawn. His father goes to the woods to search for Caucasian honey but when his father, who is the only one Yusuf communicates with, does not return, he becomes even quieter and travels deep into the woods to search for his father.