The concept of harbors has featured in movies from different eras and genres of cinema sometimes as the leading actor in the story, sometimes as the main visual element or location, and even serving as an opening or closing door to the life of a character, and is the main focus of this selection. The program comprises 11 movies in total from various countries from Japan to Chile.
'LE HAVRE,' 2011
In this movie directed by Aki Kaurismaki, Marcel Marx, an old Bohemian writer lives in the port-city of Le Havra in France. When he hears human voices coming from one of the containers brought by cargo boats moored at the harbor, it is revealed that there are African immigrants inside. The first person to escape the containers is called Idrissa and Marcel decides to hide the child in his home. His familiar life spent between his wife and the bar is about to undergo a great change. The auteur director of Finland, Aki Kaurismaki's heart-warming movie won the FIPRESCO best movie award at 2011 Cannes Film Festival.
'BEAU TRAVAIL,' 1999
An extraordinary and provoking director of French cinema, Claire Denis had left her mark on this military drama. An ex-French legion officer, Galoup recalls his glory days in the Gulf of Djibouti a long time ago. While his treatment of young soldiers is tough, he is also full of admiration and love for his commander. When another commander arrives at the unit and draws his attention, feelings of jealousy, revenge and hatred awaken in him. In this masculine world that turns into a vast desert resembling a prison, the music and the dazzling visuals become a poetic, mystical feast.
'DIE AMERIKANISCHE FREUND,' 1977 (THE AMERICAN FRIEND)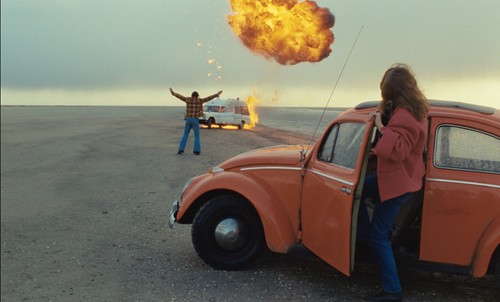 The master Wim Wenders adopted this movie from Patricia Highsmith's book "Ripley's Game" first published in 1974 and questions many concepts that have been examined before in film noir. What is the reason that a family guy turns into a killer? Jonathan Zimmerman, a painting frame artist who is terminally ill receives an offer from Tom Ripley to kill someone. When he learns that he could earn enough money to provide his wife with a luxurious life after his death, he finds himself on the verge of an important decision. This movie offers a thorough character analysis of two men who are completely the opposite of each other.
'ANO NATSU, ICHIBAN SHIZUKANA UMI,' 1991 (A SCENE AT THE SEA)
Takeshi Kitano's masterpiece focuses on a deaf youngster who works as a waste collector. A new page opens in his life when he finds a surfing board among the trash. First, he tries to tackle the waves, unaware of the critical comments of foreigners in the street. His girlfriend, who is also deaf, Takako, is watching the events on the beach from far away. His new habit renders everything else invisible, and he gains an entourage despite his hearing disability. The movie progresses with almost no dialogue, but nonetheless, it is a heart-warming, emotional movie as well as a minimalist story.
'AQUARIUS,' 2016
Clara lives all alone in her record-filled house on the shores of the sea and is a retired music critic. She is the only person left to fight against the construction company that has purchased all the apartments in the building she lives in for renovation. This charismatic woman remembers the nostalgia incinerated by the risk of her house getting knocked-down and the life she wants to live. Klever Mendoca Filho shines a light on the social issues of Brazil with her drama and has competed in the official section of 2016 Cannes Film Festival, where the film premiered.
'LA GRAINE ET LE MULET,' 2007 (THE SECRET OF THE GRAIN)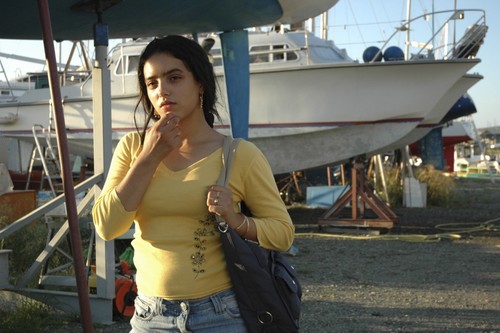 An introvert and a stubborn personality, the Tunisian immigrant Suleiman has spent his life in a small harbor city on the Mediterranean shores of France, working in a dockyard. A man in his 60s, he feels the weight of the years passing and speaks of his dream to his family of opening a restaurant when he's on the verge of losing his job. The whole family unites around his dream, which seems impossible at first. This movie, where director Abdellatif Kechiche focuses on the characters, also examines themes such as loneliness, hope, and family.
'LA DANZA DE LA REALIDAD,' 2013 (THE DANCE OF REALITY)
Directed by Alejandro Jodorowsky, the Argentinian director takes us on an incredible journey in this semi-autobiographical production depicting the childhood years of the director. While the first half depicts the confusing relationship of Alejandro with his family, the second half features how Jaime (his father), transforms from a communist into a radical and leaves his family. Jodorowsky's philosophy of reality is reflected in the movie: reality is not impartial but is rather a dance we create from our own dreams.
'EXOTICA, EROTICA, ETC.' 2015
The debut film of Greek visual artist Evangeline Kranioti was filmed during 12 cargo ship journeys taken by the director between 2011 and 2014 to 20 different countries. Premiered at the 2015 Berlinale Forum, this anthropological study depicts the lives of inter-oceanic crews and the women who wait for their arrival in port. We watch the daily lives of crew members among waves, icebergs and the sky. While the movie first approaches these concepts from a observational point of view, it soon turns into a poetic journey
'MA LOUTE,' 2016 (SLACK BAY)
The auteur director Bruno Dumont's mysterious murder comedy is set in a seaside town in France in 1910s. Besides a poor family who earn their lives by collecting mussels and a rich family who have settled in the region, the movie focuses on two detectives who are in charge of searching for people who have gotten lost in the region. Competing in 2016 Cannes Film Festival, the movie offers us a unique and a surrealist take on class struggle in France in this period.
'HAMNSTAD,' 1948 (PORT OF CALL)


Berit, who lives in an industrial harbor town of Göteborg falls in love with Gösta, a sailor who comes to work in the city. With a problematic past and an oppressive mother, this young woman starts believing that her love for Gösta can save her. The veteran director of Sweden, Ingmar Bergman's movie, which is part of the neo-realism trend in cinema, is a psychological drama that becomes more impressive with its outstanding cinematography.
'KALDIRIM YOSMASI,' 1961 (HARBOR COQUETTE)
Retired cargo steamer captain, Captain Yakup's son, Ayhan's only aim is to become an open-sea captain like his father. Oya, who was abandoned by Captain Yakup years ago and had to earn her living by looking after her mother, is determined to take revenge on her father through her step-brother Yakup. Accompanied by music and dance from time to time, this movie depicting the harbors and sea life of 1960s Istanbul is a great melodrama directed by Şinasi Özonuk.