Istanbul Modern Cinema's program "Our Possibility of Happiness"presents the latest movies of the masters of cinema, including "L'avenir" from French writer and director Mia Hansen-Love featuring Isabelle Huppert, who plays the role of a professor of philosophy who is about to enter a midlife crisis, in addition to South Korea's star director Park Chan-wook's "The Handmaiden," which competed at the Cannes Film Festival.
"Personal Shopper" by Olivier Assayas, which won him the "Best Director" award at the 2016 Cannes Film Festival, is one of the outstanding movies of the program and tells the story of an assistant to a model in Paris, complete with character exploration and a ghost story. Kristen Stewart mesmerizes audiences as the first American actress to win a Cesar, the French Oscars.
'Personal Shopper,' 2016
Featuring Kristen Stewart, Lars Eidinger, Sigrid Bouaziz, the movie"Personal Shopper" is from one of the new leading directors of French cinema, Olivier Assayas. It is a ghost story and a realistic portrait of a woman left alone at a young age. The movie starts with Maureen, portrayed by Kristen Stewart's great performance, who tries to get in contact with her little brother whom she lost recently in a dark and empty home and grabs the audiences from its first scene.
'The Handmaiden' (AH-GA-SSI), 2016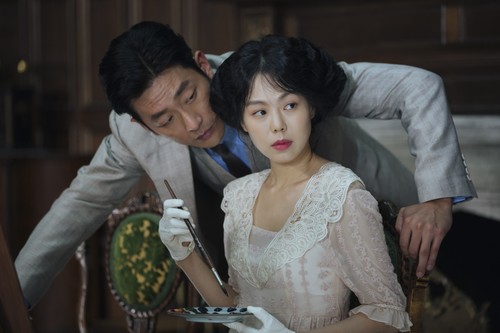 Winning the South Korean auteur director Park Chan-wook a nomination for the Golden Palm award at the 2016 Cannes Film Festival, "Ah-Ga-Ssi" is an erotic thriller set in Korea under Japanese attack in the 1930s. We witness the relations between a rich and young Japanese woman, a Korean man who tries to win her to get access to her wealth and a Korean maid whom she hires. With an engrossing plot, the movie featuring Kim Min-hee, Ha Jung-woo and Jo Jin-woong is a feast with great esthetics and clever directing.
'On Body and Soul' ('Testrol es lelekrol'), 2016
"On Body and Soul," directed by Ildiko Enyedi and starring Geza Morsanyi, Alexandra Borbely and Zoltan Schneider, is the story of mystical love between an introverted man and woman. Endre is the financial manager at a slaughterhouse near Budapest and he develops intense feelings for Maria, who comes to the slaughterhouse to conduct an audit. However, he cannot disclose his feelings either to himself or to Maria. Later, by coincidence, Endre and Maria, who is pedantic, meticulous and equally introverted, realize that they had the same dream. The love they could not express grows deeper in the fairytale-like atmosphere in which they meet each night. Combining a poetic narrative with harsh reality, the movie won the Golden Bear award at the 2017 Berlin Film Festival.
'Things to Come' ('L'avenir'), 2016
France's young talent Mia Hansen-Love brings this story inspired by her mother's life to the screen. Played by the great, talented actress Isabelle Hubert, Nathalie is a philosophy teacher at a high school and as a chain of unfortunate events unfolds with her mother's illness, obstacles in her career and marital problems, this middle aged woman is about to meet freedom for the first time. The movie, which won the Silver Bear award for "Best Director" at the 2016 Berlin Film Festival, also contains references to well-known philosophers.
'Paterson,' 2016
The leading director of American independent cinema, Jim Jarmusch's latest movie tells the silent and deep story of Paterson, who lives in the town of Paterson in New Jersey. The biggest passion of Paterson, who is a bus driver and who likes to keep everything to himself in this quiet town is writing his poetry. Winning a nomination for Jarmusch at the 2016 Cannes Film Festival, the movie featuring Adam Driver, Golshifteh Farahani, Chasten Harmon highlights joy and beauty lost in the mundaneness of daily life.
'I am not your Negro,' 2016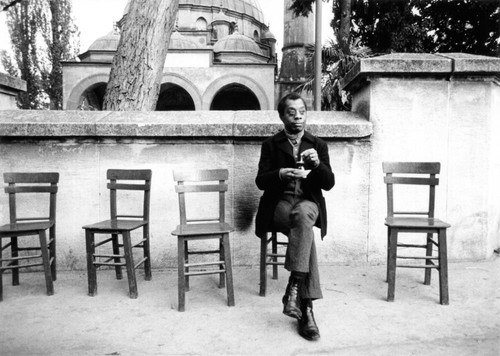 American master Director Raoul Peck presents a captivating documentary focusing on James Baldwin's unfinished book, "Remember This House," voiced by Samuel L. Jackson. The movie contains scenes from old talk shows, archival images, old photographs and articles and the ideas of the activist leaders Medgar Evers, Malcolm X and Martin Luther King, Jr. With a poetic narrative as well as a dramatic and chilling atmosphere, the movie shows how everything Baldwin said about racism in the U.S. is still true and it's a masterpiece that will stick in memories for a long time.
'Spoor' ('Pokot'), 2017
"Spoor" features Janina Duszenko, an astrology fanatic, and a charismatic, attractive and cute old man who lives a secluded life in a mountain town along Poland's border. When they go deep in the woods to search for a lost dog, he is welcomed by the dead body of his neighbor surrounded by traces of stags. When similar deaths start and as all the dead have been involved in hunting, this will become a mystery that will haunt all of the villagers. Directed by Agnieszka Holland and Kasia Adamik and starring Agnieszka Mandat-Grabka, Wiktor Zborowski and Jakub Gierszal, the movie depicts rural life in Poland realistically and the transition between seasons is impressive. "Spoor" is an enchanting detective story that borders between genres.
'Afterimage' ('Powidoki'), 2016
Master Director Andrzej Wajda brings a troublesome portrait from his own country, Poland's past. The movie focuses on a certain stage of the life of the Polish artist, art theoretician and one of the leading names of the 1920s' avant garde constructivism, Wladyslaw Strzeminski. The artist, who refused to give in to the oppression of the Communist party after World War II, suffers from poverty as a result. The story of the artist who bravely fights for his artistic freedom is enhanced by successful lighting and art direction.
'Safari,' 2016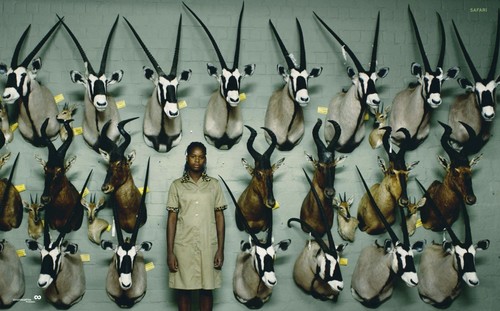 Ulrich Seidl, who is known for bringing the most controversial aspects of human nature to the screen is back now with a documentary on hunting tourism. A European group goes to a safari in Africa and hunts down various animals including zebras, impalas and giraffes. The documentary depicts this stage with all the details in a cold-blooded, even emotionless manner, shocking the audience. "Safari"is an extraordinary movie on hunting tourism and human nature.
'The Net' ('Geumul'), 2016
In Kim Ki-duk's latest film featuring Park Ji-il, Jeong Ha-dam, Sung Hyun-Ah, a North Korean sailor continues sailing like he does every day but when his ship breaks down, he drifts into South Korean waters. There, he gets arrested under suspicion of being a spy and is tortured. After tough questioning, he finally convinces the South Korean police to release him and returns home, but this time, he is again welcomed with a similar questioning. Bringing the political problems of a divided Korean peninsula and the personal story of a sailor to the screen, Kim Ki-duk prefers a questioning approach instead of offering direct answers.