Akbank Sanat will be hosting a selection of nine movies from Sweden, Norway and Denmark with the contribution of the embassies of those countries. The movies will be screened in their original languages with Turkish subtitles between June 3 and June 30.
The program will kick off on June 3 with Karin a Klintberg and Anders Helgeson's "Filip & Fredrik Presents Good Folk" ("Filip & Fredrik Presenterar Trvligt Folk") featuring Ahmed Hussein and Abdihakiin Mohamed More, depicting the story of a group of youngsters who flee from the war in Somalia and face difficulties of integration and immigration as they settle in a rural town in Sweden. Local entrepreneur Patrik Andersson decides to use sports as a bridge to bring people together and he has decided to prepare this group for the world championship that will take place in Siberia.
Erika, who has a good life with a lot of potential suddenly starts experiencing psychological problems and meets people who have endured different traumas when she joins a therapy group. "Hotel" ("Hotell") shot by Lisa Langseth and featuring Alicia Vikander, David Dencik and Anna Bjelkerud follows this group of mysterious people who, after a while, decide to stay at hotels in order to become someone else and to continue their lives as other people.
"Don't Shed Any Tears" ("Kann Ingen Sorg"), directed by Mans Marlind and Björn Stein, features Pal, who dreams of gaining fame in the music industry in Goteborg, despite facing the only obstacle in front of him, himself. The movie follows his two friends who help him on this journey, which becomes emotional as problems emerge.
No one is ready for the 85-meter high tsunami wave that exceeds the height of Norway's Geiranger fjord. Directed by Roar Uthaugh, "The Wave" ("Bolgen") depicts this tragedy, which also catches a geologist in the midst of the disaster.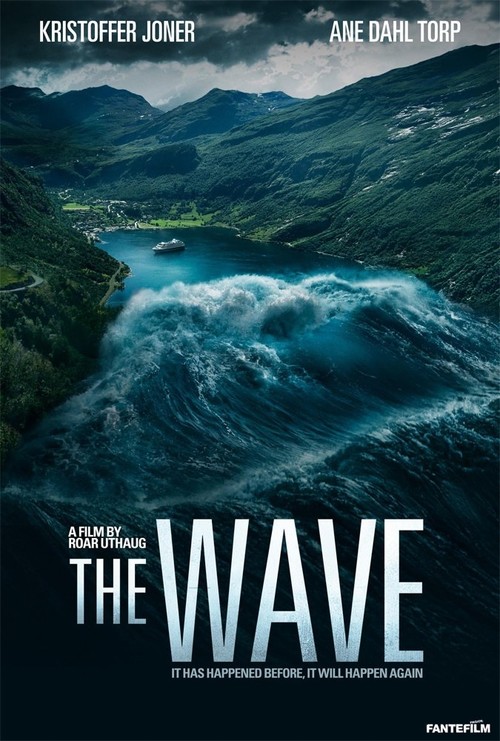 "Brothers" ("Brodre") directed by Aslaugh Holm, is a documentary following the lives of two brothers, Markus and Lukas, in an old town house in the middle of Oslo, Norway where we witness their growth, dreams and expectations being shaped with the passing years.
"Ice, Snow and Revenge ("Kraftidioten") features Nils, a snow plower living in the mountains of Norway, who is a role model for citizens and is even awarded the Citizen of the Year award. When he receives the news of the suspicious death of his son and decides to spread awareness of the tragedy, in the end, he starts a war between the Norwegian vegan gangster "count" and the Serbian godfather "papa."
Directed by Frederikke Aspöck, "Rosita" is about Johannes who lives in a small fishing town in northern Denmark with his father Ulrik, who is in need of a woman's compassion and invites Philippine Rosita to Denmark. Acting as a translator between the two, emotional intimacy emerges between Johannes and Rosita.
Lily and Max have been married for 50 years and have lived in a retirement home since Max had a stroke. When a man with the nickname "pilot" settles in the next room, the way he clings to life impresses Lily yet neither her family nor other residents of the retirement home welcome this new guest at the "Key House Mirror" ("Nogle Hus Spejl"), the name of the film directed by Michael Noer.
Erik and Anna have a dream and they build a commune in a luxury villa in Copenhagen with their daughter Frejan in "Commune" ("Kollektivet"). The two attend house meetings, dinners and parties. Yet, this friendship, love and environment of solidarity begins to transform with the arising of a new love.