UNIQ Istanbul, the new meeting point of open-air cinema, has put on interesting performances for Istanbulites since the day it started. The festival, which will continue through the summer in cooperation with Başka Cinema, is getting ready to host moviegoers with many films and horror film nights in August.
Some of the films that will be screened in August are "On The Milky Way," directed by Emir Kusturica and starring Monica Belluci, the film won many awards at the 2016 International Film Festival and the 2017 Istanbul Film Festival; drama "Tereddüt" (Clair-Obscur), which won nine awards; the Icelandic production, "Heartstone," which won Best Director at the Cannes Film Festival; thriller "Personal Shopper" starring Kristin Stewart; "Anayurt Oteli" (Motherland Hotel) filmed in 1987 and won Best Director at the Antalya Film Festival the same year; and the Australian production, "Berlin Syndrome."
Impressive Turkish films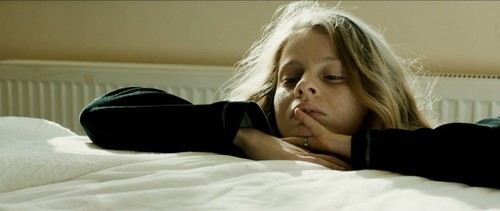 Yeşim Ustaoğlu's award-winning film "Tereddüt" (Clair-Obscur,) starring Funda Eryiğit, Ecem Uzun, Mehmet Kurtuluş and Okan Yalabık, follows two totally different women, who have more in common than they think. Şehnaz is a thirty-something woman, who works as a psychiatrist in a coastal village. She has a successful marriage with her husband Cem and visits his apartment in Istanbul every weekend. On the other hand, Elmas, who was brought to the village at the age 16 after being force to marry, has a very depressing life full of responsibilities. When the paths of Şehnaz and Elmas cross, they begin to face the problems in their lives and open new doors for the future.
Adapted to the silver screen by Ömer Kavur, Anayurt Oteli (Motherland Hotel,) which is one of the most important works done by Turkish author Yusuf Atılgan, will meet movie lovers with its restored copy.
The music for the movie is composed by Atilla Özdemiroğlu and stars Macit Koper, Serra Yılmaz, Orhan Çağman, Osman Alyanak, Şahika Tekand and Yaşar Güner.
Special horror night
On Aug. 10, Thursday, UNIQ Open-Air Theater will show horror films. Directed by Dario Argento, the 1977 Italian production "Horror Night" and the 1974 U.S. production "Texas Chain Saw Massacre," which stars Marilyn Burns, Allen Danziger and Paul A. Partain, will be screened.