The 7th Malatya International Film Festival continues its tradition of rich programs this year Nov. 9-16 with the support of the Metropolitan Municipality of Malatya. Along with national and international movies and events, a new social responsibility project that aims to touch the city and its locals has been introduced as part of the festival. The project was carried out on a limited scale under the title "Positive Unit" and has now been expanded and included in the festival under the title, "Festival is Here." The updated project aims to make the festival more accessible for children and people with special needs, including immigrants and residents of elderly homes.
Children's cinema, children of cinema
On Nov. 11, the youngsters of Malatya Children's Home will be invited to the festival for special screenings aimed at inspiring a greater interest in the art of cinema.
Cinematic treats
Research, mainly conducted in the U.S. and Japan, has found that cinematic therapy can be very effective for patients with chronic diseases, both for medical and psychological problems. In this regard, the 7th Malatya International Film Festival will organize a movie screening for children receiving treatments at İnönü University, the Turgut Özal Medical Center and the Children's Care Unit.
Posters by Down's Syndrome children
Along with a movie screening with specially designed lighting and sound equipment for the perception and characteristics of children with Down's syndrome, children will look at how a movie poster looks from their perspective. Through the guidance of art specialists, the children will recreate famous posters of international and national movies that will then be put on display Nov. 13-15.
Cinema knows no limits
Malatya's film festival will also offer four movies with audio descriptions, detailed subtitles and sign language, as well as four special movies prepared for the walking disabled in its now traditional section.
The cinema halls have been updated to accommodate movie lovers with physical handicaps to provide the most entertaining and comfortable experience possible. Movie screenings, which will see attendance by NGOs, rehabilitation centers, sports clubs and cinema fans of all ages in Malatya, will take place Nov. 11, 12, 13 and 15.
Second spring in cinema
The 7th Malatya International Film Festival has not forgotten retirement home residents who will get the chance on Nov. 19 to watch some of the best films and famous stars of 1960s and 1970s Turkish cinema, which promises to take them on a fun, nostalgic journey.
Special screenings for guests
Like in previous years, Malatya Container City will continue hosting movies that revolve around the themes of immigration, dreams, cinema and road stories told since the beginning of the history of art. Syrian guests hosted in the container city will be offered a special screening on Nov. 14 during the film festival.
"Festival is Here" volunteer physicians, experts, special trainers and academics, who hope to make films accessible for everyone, have handpicked special movies for festival goers and will be hosting various events.
Nacer Khemir: Master of fairytale-like movies
Heading the 7th Malatya International Film Festival's international panel, accomplished Tunisian director Nacer Khemir is a pioneer in contemporary cinema, reflecting all of the cultural richness of the North African, Arabic and Farsi cultures, specifically their traditional and mystical elements in his movies. A master at using the color palette of his own region, Khemir will also receive an honorary award from the festival on opening night, tonight, and his debut movie, the 1984 production, "Wanderers of the Desert," will be screened at the festival.
His movies have been compared to "1001 Nights" thanks to the themes of Arabic and Farsi cultures and the Sufism philosophy in his cinematographic narration. As a result, Khemir has won many awards from prestigious festivals, including Locarno, Cinema du Reel, Valencia, Charthage, Ouagadougou and Nantes, as well as the award given in the name of Henri Langlois, the legendary manager of the Cinematheque Française. Along with his renowned movies, such as "The Dove's Lost Necklace" and "Bab'Aziz," he also has published 10 books in France and has created many works in theater, calligraphy, literature and sculpture.
Born in 1948 in Korba, Tunisia, Khemir studied in Paris with a UNESCO scholarship. His first international success was his book "L'Ogresses" published in 1975 in which he described his research on storytellers in Tunisian medinas, and the fairy-tales he compiled with calligraphy. His calligraphy was displayed in the Centre Pompidou in Paris in 1980, and he read parts from "1001 Nights" to viewers at the month-long show of "Yannis Kokkos" at Chaillot National Theater in Paris in 1982 and 1988.
His first medium-length film in 1976, "L Histoire du pays du bon dieu," focused on the philosophical journey of the director through the hero who was looking for the borders of an unknown country. Then, "Wanderers of the Desert," the first movie in what became known as the "Desert Trilogy" in 1984, was released, and the director, who was focusing on Islamic philosophy and Sufism along with literature, won a Nantes Golden Balloon in 1984 and a Valencia Golden Palm in 1985. The second movie in his trilogy, shot in 1991, "The Dove's Lost Necklace," won the Namur International French Films Festival's Golden Bayard Best Artistic Contribution Award and Jury Special Prize at the Locarno International Film Festival. After this movie, which tells the fairy-tale of Hasan, a calligrapher's apprentice who is mesmerized by a Samarkand princess, "Bab'Aziz," the last movie of the trilogy, won an East-West Coexistence Award at the Beirut Film Festival, a Simorgh Award at the Fajr Film Festival and the Best Golden Dagger Film Award at the Muscat Film Festival.
Master class by director of 'American History X'
Just like the rest of the world, "American History X" was very well received and thoroughly discussed in Turkey, and the movie's director, Tony Jaye, and producer John Morrissey will be coming to Malatya for a joint master class.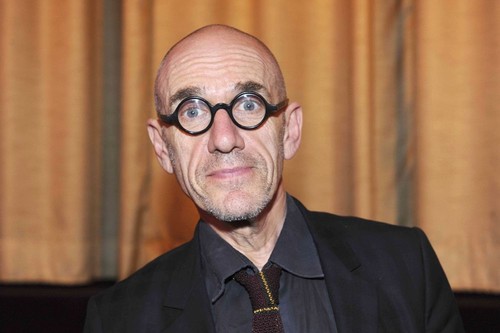 The Malatya Film Platform, organized for the first time within the scope of the festival, will host various producers and directors from all around the world with filmmaking workshops, discussions, talks, panels and master classes. This year, the platform will welcome British director Kaye and producer Morrissey on Nov. 12.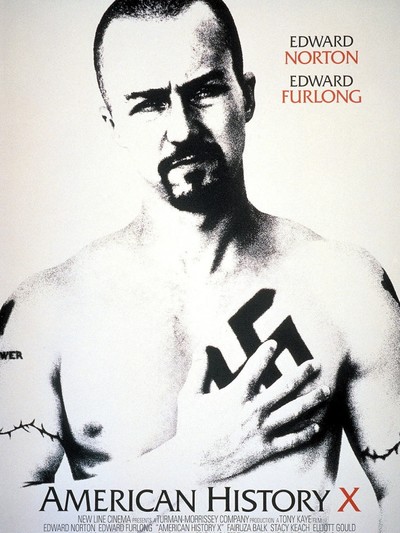 Kaye started his career with music videos and was awarded six Grammy awards. He shot to fame with his feature-length debut "American History X," a drama about racism, in 1998. His directorial performance in his debut proved that his talent was not just a hobby, and he has continued to direct movies that cause a stir. For example, "Lake of Fire" about abortion, which took 16 years to shoot, was applauded by critiques when he visited Toronto with the same movie. Another blockbuster by Kaye was "Detachment," about the collapse of the education system in American high schools.