Directed and produced by Metin Avdaç, the documentary "The Morning Star: Sabahattin Ali" (2012) will be screened once againon Nov. 10 at seven theaters in Istanbul, Ankara, Izmir, Antalya and Eskişehir on the occasion of the 100th birthday of Sabahattin Ali, one of the most important writers and poets of Turkish literature. Speaking to Anadolu Agency (AA) after the press screening of the documentary at Kanyon Shopping Mall, Metin Avdaç said the idea of the documentary appeared during a journey in 2010.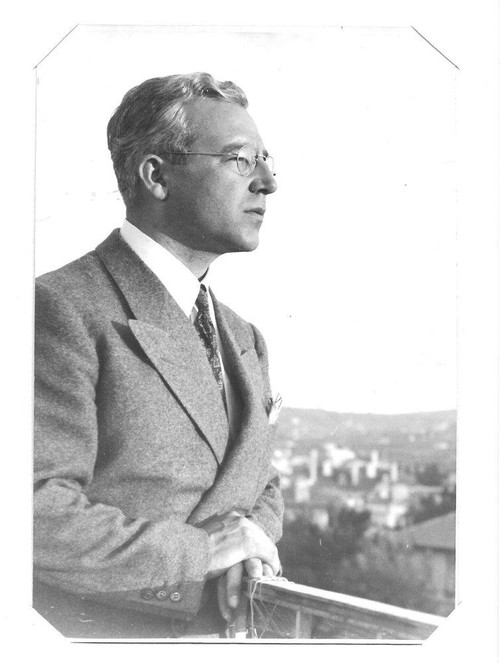 Explaining that they received the required permissions for the documentary from Filiz Ali, the daughter of Sabahattin Ali, Avdaç said: "We started shooting in Kırklareli province in July 2010. Work continued for two years along with a six-month editing." Noting that shooting also took place in Germany, Bulgaria and Istanbul, the director said: "We got the support of the Ministry of Culture and Tourism in 2011. It debuted in 2012 but it wasn't in demand. This year is the 110th birthday of Sabahattin Ali. Thus, I wanted to bring together his lovers again."
"I obtained the main archive images from Filiz Ali. While I was provided archive photos by the Aydın Municipality, photos of Yozgat province are from a photographer and people in Yozgat. I found documents in the Zincirli Hürriyet and Marko Paşa newspapers from Rasih Nuri İleri. The grandchild of Bedri Rahmi Eyüpoğlu also gave a photograph about Sabahattin Ali's blue voyage," said Avdaç.
Explaining that Sabahattin Ali has become appreciated in the last 20 years, Avdaç said: "There is not a great number of people who read or love and write literature in our country. There are still many people who do not know Sabahattin Ali today. I also met an engineer who knows Sabahattin Ali as a singer. Therefore, many parts of society do not know him very well. Some teachers have no idea about him. However, Sabahattin Ali was a teacher, as well. My aim is always to tell the people of this country about Sabahattin."
The love life, ideas and literary aspects of Sabahattin Ali are reflected in the documentary. Unsolved murders also take place in the film in which close friends of the writer tell of the process that led to his death.