Istanbul Modern Cinema will be offering a selection called "the Foreigners of the Oscars" on Jan. 11-21. Thirteen movies were nominated for Best Foreign Language Film at this year's Academy Awards. Seven of these movies are among the nine that made it to the final for the 90th Oscars ceremony.
The movies that cannot be deemed to be included in the Hollywood track include some of the most acclaimed names of European and world cinema and will be presented to cinema lovers at Istanbul Modern Cinema.
From "Zama," the long awaited comeback movie by Argentinean director Lucrecia Martel, to "The Square," the Palme d'Or winner at the Cannes Film Festival by Ruben Östlund, and to a satire on modern art, "Happy End," by Michael Hanake, whose movies were screened at a special retrospective in 2013 at Istanbul Modern, the program includes 13 movies.
SUMMER 1993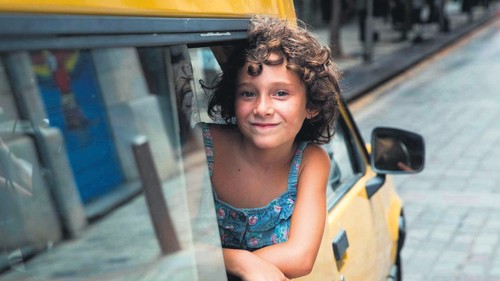 "Summer 1993" from Spain was directed by Carla Simon and features Laia Artigas, Paula Robles and Bruna Cusi. It focuses on an orphan, Frida, who was adopted by her uncle and aunt after her parents' deaths. Now, a new life and a home await her. However, Frida cannot overcome the longing for her mother, and she cannot cope with this trauma, while trying to adapt to her new life. Her new family, on the other hand, strives relentlessly to make Friday happy. This first feature by Simon does not play with the heartstrings of the audience, while depicting this story of an orphaned child.
ON BODY AND SOUL
Directed by Ildiko Enyedi, "On Body and Soul" is a mystical love story about an introverted man and woman. This movie from Hungary features Endre, a finance manager in a slaughterhouse close to Budapest, and Maria, who inspects the slaughterhouse. Endre falls head over heels with Maria, but has a hard time revealing these feelings to Maria. Extra meticulous and extremely shy, Maria and Endre realize that they dreamt the same dream one day. The love that they do not show to the outer world gets deeper and deeper in a fairytale-like location where they meet every night. The movie blends poetic narration with harsh reality and won the Golden Bear at the 2017 Berlin Film Festival.
FOXTROT, 2017
Samuel Maoz, known for his first feature film "Lebanon," plays with characters who are incapable of changing their destinies no matter how hard they try by going back and forth, just like the dance the movie is named after. Like a play of three acts, the first act shows army members who "support" parents mourning the death of their son in the army. The subsequent acts are full of twists and surprises, but all depict the meaninglessness of war. This psychological thriller, which will stick in audiences' heads for a long time, was awarded the Silver Bear Grand Jury Prize at the Venice Film Festival.
THE INSULT
A disagreement between two men with different political views turns into an insult, followed by a national crisis. A loyal follower of Lebanon's Christian Party, extreme rightist Tony files a complaint about a construction in his neighborhood and gets into an argument with Palestinian refugee Yasser, the foreman at the construction site who does not have a work permit. An insult during this quarrel causes them to end in court, and this event soon turns into a deeper political issue that affects the whole country. Lead actor Kamel El Basha won the Best Actor award at the Venice Film Festival for this film directed by Ziad Doueiri. It is a political drama that approaches the inner crisis of Lebanon through characters and personal relations.
120 BEATS PER MINUTE
ACT-UP is a nongovernmental organization working to raise awareness regarding AIDS around the world. ACT-UP Paris' members aim to raise awareness among members of society about the causes of the disease and how to protect themselves and convince pharmaceutical companies to leave their interests aside in this cause. The resistance methods of this group - while fighting for their lives while never stopping to have fun, falling in love and being passionate about life - are depicted in the movie. Directed by Robin Campillo, "120 Beats per Minute" won the Grand Jury Prize at Cannes this year and faithfully show the lives of humanitarian activists with comedy, compassion and fun.
THE SQUARE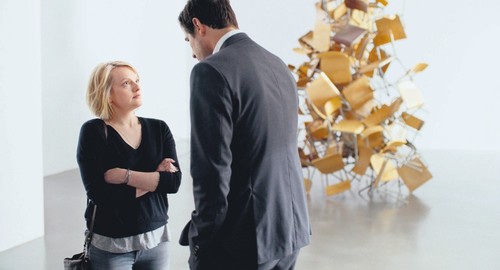 Christian, the esteemed curator of a modern art museum, is preparing to set up an installation, "Square," that reminds people that they need to be conscious of and show self-sacrifice for people who pass by them. While he fights with his own personal issues and the results of a campaign carried out by the museum, he drifts into a tragicomic existential crisis. Directed by Ruben Östlund, the movie, which both makes audiences laugh and think seriously about life, won the Palme d'Or this year at the Cannes Film Festival and became one of the most talked about movies of the year in cinema.
A FANTASTIC WOMAN
Directed by Sebastian Leio and starring Daniela Vega, "A Fantastic Woman" is about a transgender woman, Marina, who is shaken by the sudden death of her lover Orlando and without having the time to deal with the shock, pain and loneliness, has to face despise and scorn from the family of her lover, doctors and the police. The movie, which approaches sexual identity issues impartially, is as striking as the performances.
HAPPY END
Michael Haneke and Isabelle Huppert team up for Haneke's latest movie, "Happy End," which was nominated for the Palme d'Or in 2017 at the Cannes Film Festival. Luarent is leading a middle-class life in Calais in northern France with his family. However, when the family's young granddaughter Eve unexpectedly arrives to live with them, things change as the dirty past and crimes of these three generations are revealed in revenge and suppressed feelings. Haneke paints a portrait of an insensitive and dysfunctional family with his unique dark, disturbing style.
IN THE FADE
Katja loses her Kurdish-origin Turkish husband and her son in a racist attack in Hamburg, and while she is grieving, she seeks justice in court. However, the fair and just system has collapsed, and it is a hard journey for a woman who has nothing to lose to claim her own justice. Written and directed by Fatih Akın, inspired by racist murder victims in Germany, star Diane Kruger's enchanting performance won her the Best Female Actress award at the Cannes Film Festival.
RACER AND THE JAILBIRD
Gino falls in love with Benedicte, a race driver, at first sight and their love kicks off with passion and excitement. However, Gino has a dirty secret that can hurt everyone around him. Still, this couple, who can face fate and weaknesses, struggle with all their strength to hold onto the relationship. "Racer and the Jailbird" premiered at the Venice Film Festival and is a striking movie combining action, romance and drama.
LOVELESS
A couple on the verge of divorce and their 12-year-old son, Andrey, who is not loved nor wanted by either of them, are at the center of this dramatic suspense thriller directed by Andrey Zvyagintsev. However, when their son suddenly goes missing, the unfolding events shine a mirror on a trauma passed on for generations, corrupt public institutions and individuals who are disconnected from each other due to a heavy use of technology. This multilayered and dimensional drama paints a portrait of a family on the verge of destruction and is a social critique.
THELMA
Director Joachim Trier, one of the most acclaimed directors from Norway, presents a story of growing up. Thelma, who leaves her conservative family for the first time to study at a university in the city, falls in love, while trying to understand her deep emotions and her suddenly appearing supernatural powers. Rights and wrongs from how she was raised and the suppressive attitude of her parents and her inner world are in a fight, and she tries to find out who she really is. "Thelma" premiered at the Toronto Film Festival.
ZAMA
Adapted for the screen from Antonio di Benedetto's novel, "Zama" tells the story of Deigo de Zama, a judge in Paraguay, one of Spain's colonies, who waits for a promotion. The hero of the movie, produced by many masters of cinema, including Pedro Almodovar and Gael Garcia Bernail, is fed up with broken promises, being away from his family and the course of justice. Thus, he decides to take matters into his own hands. This is a masterpiece with the cinematography of Lucrecia Martel, who is back with "Zama" after nine years with the breathtaking nature of South America.