Together with SİYAD, Istanbul Modern Cinema's special series will host movies by Turkish directors who stand out for their artistic abilities and identities and their unique approach to cinema. Rendezvous with Directors focuses on the productions and dynamics of directors, and the guest this time is Ümit Ünal, who was introduced to cinema at Yeşilçam Days and wrote screenplays for various renowned movies that left their mark on the 1980s. Along with screenings from Ünal's filmography, there will be presentations and participation by cast members.
Ünal shot his first movie "9" in 2002 in the digital format. It was a psychological drama, and shot in a single location, like his following movies "Ara" (In Between) in 2008 and "Nar" (Pomegranate) in 2011.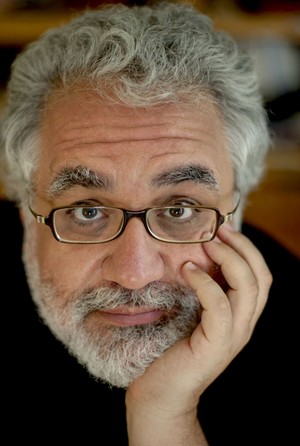 With small budgets, Ünal separates literature from cinema and breaks with classical dramatic narration and focuses on metaphysical tension and "intermediary" relations. While he takes certain elements from his own life, he is especially interested in the tears and gaps on the social and cultural plane. "Gölgesizler" (Shadowless), adapted from Hasan Ali Toptaş's novel, is a horror-thriller telling stories of characters lost in a labyrinth.
9
Starring Ali Poyrazoğlu, Serra Yılmaz and Cezmi Baskın, Ünal's first feature "9" in 2012, is also the first movie shot completely in the digital format in Turkey. It follows an investigation carried out in a small Istanbul neighborhood to find the killer of an orphan girl. Shot in a single location, this detective movie shows what six neighborhood inhabitants tell the police. Characters such as former revolutionary Salim, "American" Saliha who lived in the United States for 13 years and known for her shrewdness, rough, tough neighborhood teenager Tunç and photographer Firuz represent different parts of society, while the movie offers a social critique. "9" was selected as Turkey's Oscar nominee for the 75th Academy Awards.
ANLAT İSTANBUL (TALES OF ISTANBUL)
A project with five directors - Ünal, Ömür Atay, Kudret Sabancı, Yücel Yolcu, Selim Demirdelen - "Anlat İstanbul," 2005, sets classic tales we know from our childhood, Pied Piper, Snow White, Cinderella, Sleeping Beauty and Little Red Riding Hood, in today's Istanbul.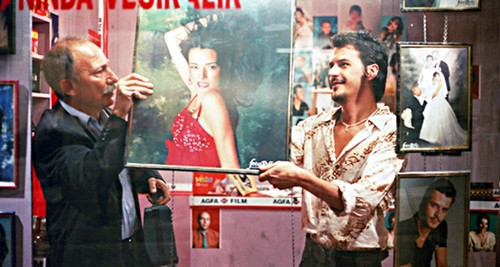 Shot in Beyoğlu, Yeşilköy, Balat, Suriye Passage, the Galata Bridge, Hasköy, Bayrampaşa and Kadıköy, the movie is like a panorama of Istanbul. Ünal directed the Pied Piper part of the movie.
ARA (IN BETWEEN)
The second feature written and directed by Ünal, "In Between," 2007, takes us on a journey from 1998 to 2008 in a single location. We watch the ups and downs of a couple stuck in the changing conditions and lifestyle in Turkey in this decade. Ünal declares, "He focuses on the issues of his own generation," with this movie, and instead of chronological narration, Ünal breaks time. The movie depicts the couple's relations, their lives in which they try to be successful but never produce anything over the years with realistic dialog and successful acting.
GÖLGESİZLER (SHADOWLESS)
2009, was adapted from Hasan Ali Toptaş's novel, which received the Yunus Nadi Novel Award in 1994. "Shadowless" is set in a village where time İs stuck in eternal spring. Instead of a few leading characters as is typical, the film has 22 characters. Strange and unexplainable things are happening in the village. When the hairdresser, who has been lost for years, arrives suddenly, his wife disappears. A teenager loses his mind during an interrogation about the missing Güvercin, the village's most beautiful girl. These uncanny events will stun the whole village.
NAR (POMEGRANATE)
"Pomegranate" tells the story of four people, who have to question their own beliefs and justice in the course of half a day, while trying to seek justice for a woman. Each character has to face his or her own past in the film, with elements of action and fantasy. The screenings are in Turkish with English subtitles.