Sponsored by Vodafone Red, the 37th Istanbul Film Festival, which runs until April 17, will cause a stir for movie lovers with special events, concerts and art projects throughout the 12-day festival.
CONCERTS OF THE FESTIVAL
100% Arabesque
The 37th Istanbul Film Festival is celebrating the anniversary of one of the most well-known movies of Turkish cinema, "Arabesque." Thirty years after its production, the movie will be shown for its fans once again. This meeting includes a special concert organized for the festival. "Arabesque" will be screened on April 9 at 7:00 p.m. at Beyoğlu Cinema. The most unforgettable and striking names of arabesque music in Turkey will be taking the stage at Cahide in Harbiye neighborhood with names from both the cinema and music world such as Gülden Karaböcek, Tüdanya, İstanbul Arabesk Project, Ayta Sözeri, Demet Evgar, Serkan Keskin, Umut Kurt and Melisa Doğu.
Ankara Rocks!
"Gray, Not Black: Ankara Rocks," directed by Ufuk Önen, screening on April 12 and April 17, focuses on the love-hate relationship established between musicians and Ankara. Introducing the musical subculture of Ankara, "Gray, Not Black: Ankara Rocks!" also portrays the colorful and exciting underground music scene in Ankara on the screen. Demir Demirkan, Son Feci Bisiklet, Kalben and Razor, and their guests, Ufuk Önen, Özge Fışkın and Asena Özçetin will be on Salon İKSV's stage for celebrating both the movie and Ankara.
Architectural Utopias - Cinematic Distopias
Known for his experimental video work, live visual designs/performances and music videos he created for "Plastikman," "Richie Hawtin" and "Captain Comatose," Ali Mahmut Demirel and musician Carlota Marques will be presenting a live performance within the scope of the Istanbul Film Festival, accompanying the doyen Turkish director Metin Erksan's movie "Kuyu" (The Well).
The Istanbul Film Festival and the art gallery Arter are collaborating for this program, which approaches the production process of the artist holistically. Demirel's personal exhibition titled "Ada" (Island), curated by Başak Doğa Temür, will be held at Arter until July 15. The movies, "The Last of England" by Derek Jarman, "Stalker" by Andrei Tarkovsky, and "Kuyu" (The Well) by Erksan, which inspired three videos of the artist at the exhibition, will be displayed within the festival program. The performance will take place at Salon İKSV on April 11.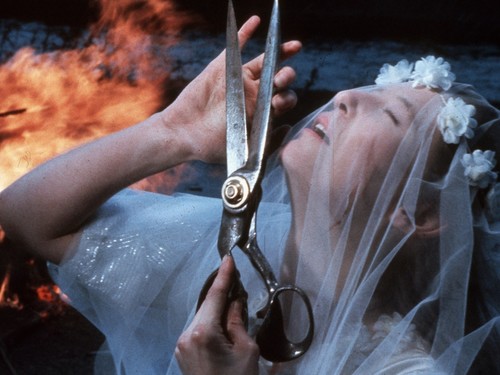 VIRTUAL REALITY EXPERIENCE
The Istanbul Film Festival will be organizing virtual reality (VR) screenings for the first time this year. At the VR screenings to take place at Salon İKSV, participants will be able to experience interactive experiences via special goggles. The movies that will be shown in VR are "Your Spiritual Temple Sucks," "The Last Chair," "French Kiss," "Proxima," "Sergeant James," "Notes To My Father," "Lifeline," "The Hourglass," "Oh Deer!" and "Mozart 3600." The screenings will take place from April 8 to 10.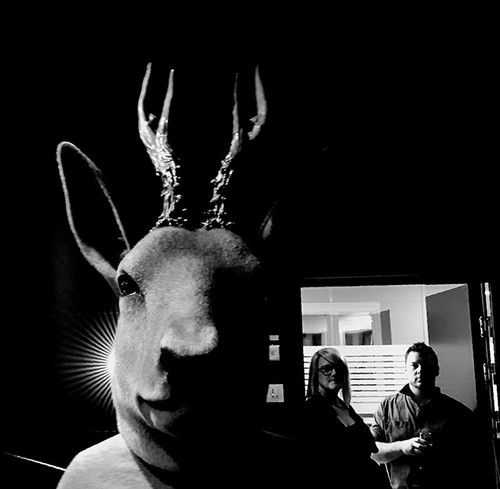 FESTIVAL TALKS
Bergman: 100 Years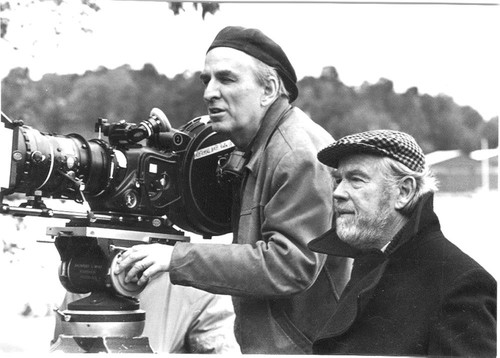 Putting his signature on some of the most impressive, most discussed and most unforgettable movies of cinematic history, nine movies by Ingmar Bergman, selected by Turkish directors, will be screened in the "Bergman: 100 Years" section of the Istanbul Film Festival. At this festival talk, the manager of Bergman Center, Jannike Ahlunds and moderator Nil Kural, a cinema critique, who is also one of the consultants of the festival, will be discussing all the details there is to Bergman and his movies, supported by the Swedish Istanbul Consulate. Ahlunds is not just a Bergman expert but also one of the leading names in cinema from scriptwriting to cinema journalism. The festival talk will take place on April 7.
Pivio & Korhan Futaci
Having composed more than a hundred songs with his partner Aldo De Scalzi for "Hamam" (Turkish Bath), and taking the stage with his new wave band Scortilla and devoting his latest solo album to David Bowie, Pivio is a musician in every meaning of the word. Winning best score at the Venice Film Festival for "Love and Bullets," Pivio is also included on the International Competition Jury. Pivio will be attending this festival talk with Korhan Futacı, a lyricist, composer and saxophonist, who also composes soundtracks to share the milestones of a musical journey with viewers and music fans on April 14.
Shirin Neshat
The Iranian-born, New York-based artist and movie-maker Shirin Neshat is included on the jury of Human Rights in Cinema Competition. Her early works include political content and criticism and her photographs, videos and movies, in which her tone turns more poetic and complex, have been displayed at various esteemed institutions all around the world and are sought after by collectors. Her first feature length movie, "Women Without Men" won the Silver Lion Best Director Award at the Venice Film Festival. Now, her second movie, "Looking for Oum Kulthum" is included in this year's program. Neshat, with moderator Esin Küçüktepepınar, will be sharing her thoughts and experiences on photography, cinema and visual arts at this festival talk on April 15.
FESTIVAL EXHIBITIONS
Muhsin Akgün at Festival Studio
Taking mostly photos of portraits and performances, Muhsin Akgün's photographs have been published in various national and international publications. Within the special project he is conducting for the Istanbul Film Festival, Muhsin Akgün took portrait photographs of new-generation actors and actresses starring in the National Competition and Out Of Competition sections of the festival and the exhibition can be visited until April 28.
Myths, focus of exhibition
Mediha Didem Türemen's solo exhibition "Myths" will be held within the celebrations of the 100th birthday of Ingmar Bergman, which will continue throughout 2018. Inspired by Bergman's "The Seventh Seal," the photographic works created by Türemen focuses on today via the reflections of the mood of the movie. Nature, which says "I've been here for thousands of years" at an unknown time and space gives threatening replies with its storms, fog, sun and full moons to all things man-made, creating new legends. "Myths" invites viewers to witness this opposing stance. With inspiration from Bergman, who points out that the fear in "The Seventh Seal" corresponds to another fear of contemporary times, our words remain the same throughout the ages yet our end never changes and who said, "A movie is a dream except for the time it documents," the "Myths" exhibition is organized by the Bergman Foundation, Adahan Istanbul and Mixer Gallery with the note, "With kind regards to Bergman." Both Bergman fans and art lovers can visit the exhibition until April 23.