The FOX Networks Group has announced its latest European and African regional production of the sci-fi classic, "War of the Worlds."
Shooting for the TV series will begin this September. It will be a new and modern reenactment of the namesake novel by science fiction writer H. G. Wells. The series will be set in contemporary Europe.
The series will be written for television by BAFTA-winning screenwriter Howard Overman. It will be the second regional production after "Deep
State," and will be broadcast in as many as 50 European and African countries next year.
Extraordinary story of ordinary people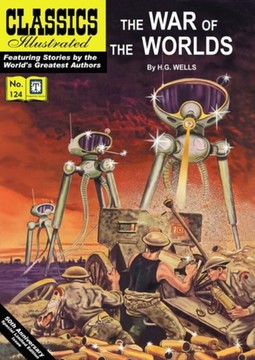 "War of the Worlds," a world classic, focuses on the story of ordinary people who are victimized by a deadly war. When astronomers recognize a signal from a faraway galaxy, they accept it as an evidence of a life outside the world.
As earth impatiently waits for the continuation of this contact, it is understood that the wait will soon be over. While people on the earth start to disappear in days, only a few people manage to survive. There is only one question in the minds of the survivors when spaceships appear in the sky: "What is the reason for these attacks? As time passes, one thing is revealed: The attack that comes from the space is not something arbitrary, on the contrary, it is a result of an event the seeds of which have been sown
years ago.