The Sustainable Living Film Festival will be celebrating its 11th anniversary between Nov. 22 and Nov. 25 with documentaries that present creative solutions from ordinary people in the face of complex global issues. Inspiring stories from Costa Rica, Spain, Haiti, Ethiopia, the U.S., India, Congo, France, Germany, Mozambique, Palestine, Israel, Burkina Faso, Sri Lanka, Solomon Islands, Bangladesh, Netherlands, Austria, Italy, South Africa and Turkey reveal the heroes we really need: Anyone and everyone who wants to create change.
The media is filled with disasters, such as increasing droughts, floods, forest fires, conflicts, inequality, food prices and many others. These catastrophic announcements leave no room for the inspiring stories told by the official selection of Sustainable Living Film Festival, which whisper in our ears that necessary solutions do exist, they are scalable and they can be applied by everyone.
The 27 short- and feature-length documentaries screened in the festival's official selection cover a wide variety of topics like sustainable tourism, rural development, accessible health care, innovative approaches for education, circular economy, cooperatives, universal basic income, agriculture and animal husbandry, ocean ecosystem conservation and biodiversity, climate change adaptation, conflicts and migration, social impact-focused businesses, social entrepreneurship, collaboration and the role of women in social conflict.
Selected documentaries address the 17 Sustainable Development Goals (SDGs) announced by the United Nations Development Program (UNDP) in January 2016. The documentaries help to improve our understanding of the SDGs and the connections between them. The films will be shown on the silver screen at the French Cultural Center in Istanbul and SALT Beyoğlu.
The festival also features musicians, performance artists and speakers interspersed between the documentaries, enhancing the audience experience and creating a bridge between the specific setting of the films and the local context.
Here is a brief selection films that will be screened during the festival:
'2.5 PERCENT THE OSA PENINSULA'
Costa Rica's Osa Peninsula, the most biologically intense place on Earth, faces tourism development that threatens to destroy it, and only its local communities can save it. This film explores the potential consequences of a planned international airport on the Osa Peninsula rainforest, exposes tourism's impact on previously untouched places in Costa Rica and highlights rural community travel, a new tourism model that provides answers to the current lack of economic options facing Osa's rural communities. The film follows a single mother who mines gold for a living and an ex-hunter who now leads wildlife treks on his rainforest property as they launch rural tourism projects. The film raises awareness about the negative impacts of big tourism, promotes greater cross-cultural engagement and inspires conscious travel.
'FREE LUNCH SOCIETY'
Just a few years ago, an unconditional basic income was considered a pipe dream. Today, this utopia is more imaginable than ever before, and intense discussions are taking place in all political and scientific camps. "Free Lunch Society" provides background information about this idea and searches for explanations, possibilities and experiences regarding its implementation.
'ETHIOPIA RISING: RED TERROR TO GREEN REVOLUTION'
Ethiopia is rarely on our TV screens unless it's news of drought and famine. But this film tells a different story; a story of restored life and renewed hope. Using dramatic reconstruction and documentary footage, it shows what is possible when the people from a remote village in the far north of the country decide to stay on and transform their land. Under the leadership of "The Man of Fire," we witness their incredible struggle for survival in the midst of endless droughts and a brutal civil war.
'FOOD COOP'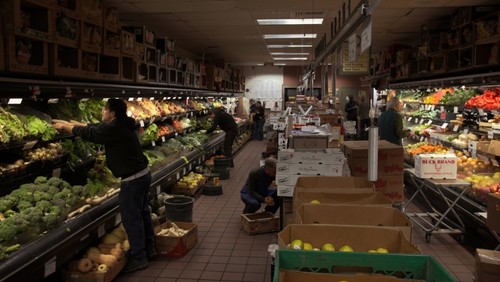 The most successful supermarket in New York City has zero customers and 17,000 workers. Every day in Brooklyn, hundreds of busy New Yorkers walk past Whole Foods or dozens of other grocery stores promoting natural and organic foods to work at a small supermarket that does no marketing and never holds sales, and yet makes more money per square foot than any other grocery store in New York City. The secret of the Park Slope Food Coop's more than 40 years of success is simple: To shop there, all 17,000 members, rich and poor, old and young, from every culture and race in the city, have to put in three hours a month of work.
'THE CONGO TRIBUNAL'
The war in Congo has caused more than six million deaths over the last 20 years. The population is suffering, but the offenders act with impunity. Many people see this conflict as one of globalization's crucial economic distribution battles because the country has major deposits of many high-tech raw materials. Milo Rau succeeds in gathering victims, perpetrators, observers and analysts of the conflict for a unique civil tribunal in eastern Congo. He creates an unvarnished portrait of the largest and bloodiest economic wars in human history.
'NAILA AND THE UPRISING'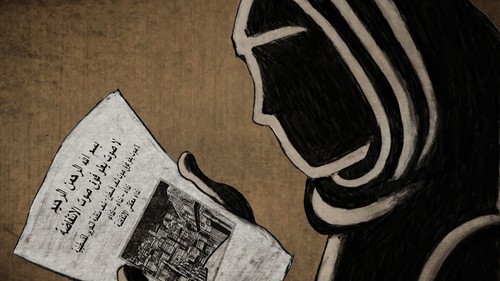 When a nationwide uprising breaks out in 1987, a woman in Gaza must make a choice between love, family and freedom. Undaunted, she embraces all three, joining a clandestine network of women in a movement that puts Palestinians on the map. "Naila and the Uprising" chronicles the remarkable journey of Naila Ayesh whose story weaves through the most vibrant, nonviolent mobilization in Palestinian history.
'BENDING THE ARC'
This film is a powerful documentary about the extraordinary team of doctors and activists including Paul Farmer, Jim Yong Kim and Ophelia Dahl, whose work 30 years ago to save lives in a rural Haitian village grew into a global battle in the halls of power for the right to health for all. Epic, yet intimate, the film is a compelling argument for the power of collective and personal vision and will to turn the tide of history.
'A WORD TO THE WISE'
This film introduces us to Douglas Lui Fo'oa, a husband and father from the Solomon Islands, one of the most remote places on earth. He guides us through the archipelago's ancient history, deities and his community's bond with the environment. Furthermore, he offers his opinion on the challenges faced by his community and its future. The respect for nature and the environment that his community promotes as a means to achieve happiness and a peaceful existence is a reminder of how complex issues can be so simply expressed. The result is a portrait of someone who seems to effortlessly understand the meaning of life.
'ECOPEACE MIDDLE EAST'
EcoPeace Middle East is a unique organization that brings together Jordanian, Palestinian, and Israeli environmentalists. EcoPeace co-founder Gidon Bromberg describes the vision and accomplishments of this uniquely effective organization in the film. Their primary objective is to promote cooperative efforts to protect the shared environmental heritage of the region. In so doing, they seek to advance both sustainable regional development and the creation of necessary conditions for lasting peace in the region. EcoPeace has offices in Amman, Bethlehem and Tel-Aviv. EcoPeace approaches cross-border environment and peace-building issues by first developing a regional strategy. They hire local researchers from Palestine, Jordan and Israel to gain a regional understanding of the root causes of problems, and then they develop a common vision of how to influence decision makers, the media and the general public.
'AVANYU: PROTECTING THE RIO GRANDE'
Rio Grande River in northern New Mexico flows south through the heart of the state. For Louie Hena of the Tesuque Pueblo, the river is an office, a provider and a home. Along with his wife, children and grandchildren, Louie teaches visitors about the river and its critical importance to his people and us all.
'A CLIMATE FOR CONFLICT'
"A Climate for Conflict" is a documentary that tells the story of Somalis surviving in a place transformed by climate change and environmental degradation, and the impossible choices they must make. As one of the countries hardest hit by climate change, Somalia is a harbinger for the rest of the world. Struggling with famine, drought and violence, the country is at a crossroads between a deepening crisis and a path to stability. We see the agency of Somalis fighting to survive another day, even as their options dwindle.
'ADAPTATION BANGLADESH: SEA LEVEL RISE'
The "new normal" of global climate change is, generally, a harrowing reality to contemplate. Cultural anthropologist Alize Carrere helps us see, however, that it does not need to be a reality devoid of hope. In Bangladesh, the most densely populated country in the world and one that will bear a disproportionate share of the impact of global climate change, Carrere shows us the kind of resilience, flexibility and innovation that will be requisite for the survival of our species.