'Roma'
Mexican master director Alfonso Cuaron's "Roma," which received the Golden Lion award in Venice, centers on events happening around Cleo, who works as a house servant in a Roma neighborhood in Mexico City in the beginning of the '70s. Cuaron also wrote the scenario and was the director of photography. The drama features Yalitza Aparicio, Marina de Tavira, Diego Cortina Autrey, Carlos Peralta, Marco Graf, Daniela Demesa, Nancy Garcia Garcia and Veronica Garcia.
'Donbass'
Directed by Sergey Loznitsa, who received the Best Director award in the Un Certain Regard section of the 2018 Cannes Film Festival, "Donbass" features Valeriu Andriuta, Georgiy Deliev, Boris Kamorzin, Sergey Kolesov, Sergey Russkin and Natalya Buzko. The film revolves around the deterioration of Eastern Ukraine due to manipulation and propaganda.
'A Christmas Star'
Directed by Richard Elson, "A Christmas Star" features Robert James-Collier, Suranne Jones, Bronagh Waugh, Erin Galway-Kendrick and Pierce Brosnan. A British production, the scenario was written by Maire Campbell and tells of the struggle of a group of friends against an industrialist named McKerrod, who threatens their lives.
'Bana Bir Soygun Yaz 2'
"Bana Bir Soygun Yaz 2" ("Write Me a Robbery 2"), directed by Murat Toktamışoğlu, features Şafak Sezer, Çetin Altay, Umut Oğuz, Hasan Elmas, Semih Saral and Turan Selçuk Yerlikaya. This comedy was written by Ulaş Çobancı and tells the adventure of a team coming together for a robbery.
'Aşk Bu mu?'
Starring Kubilay Aka and Afra Saraçoğlu, "Aşk Bu mu?" ("Is This Love?") tells the story of a young man who struggles throughout his life and a young woman who leads a life avoiding problems.
Directed by Ömer Uğur, it features Salih Kalyon, Şerif Erol, Tanju Tuncer, Sadi Celil Cengiz and Evrim Doğan. The scenario was written by Cüneyt İnay, while Yıldıray Gürgen did the soundtrack.
'Spider-Man: Into the Spider-Verse'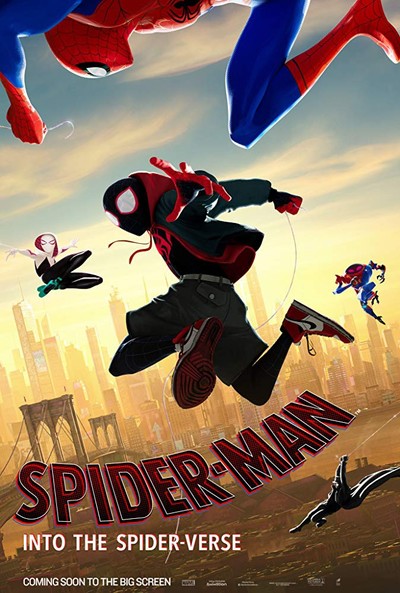 Directed by Peter Ramsey, Bob Persichetti and Rodney Rothman, "Spider-Man: Into the Spider-Verse" will appeal to lovers of animation.