Turkey's Mediterranean city of Antalya hosted world leaders during the G20 Leaders' Summit which took place over the weekend. United States President Barack Obama and German Chancellor Angela Merkel were among the leaders in Antalya.
Merkel and the accompanying committee, stayed at the Bellis Deluxe in Antalya's Belek region, but the German chancellor asked from the hotel management that her room be simplified. In response to her request, the management reportedly made some changes in her suite.
She had her breakfast at the hotel's public lounge together with the committees from other countries, unlike some of the other world leaders, who had their breakfast at specially-assigned places for them. The German chancellor reportedly asked personnel, if German tourists were also staying at the hotel, at which the cost of a room per night starts from $550.
Obama, on the contrary to Merkel's relatively "ordinary" room, chose to stay at royal suite, at Calista Luxury Resort, where the price of the non-luxurious rooms starts at $1,490.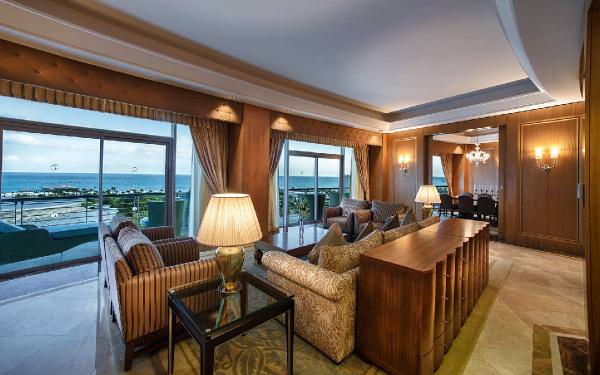 U.S. security personnel brought to Turkey seven full articulated buses designated for items to be used just by Obama. Three dogs were also brought along to conduct examinations to make sure there were no bombs and/or chemical weapons at the U.S. president's hotel.
Obama's room was furnished with bullet-proof windows, which were brought all the way from the U.S.
Even the cutlery and food items were brought from the U.S. Only fresh vegetables and fruits were procured in Turkey.
The bathroom, from the tap to hot tub, was gilded. A chess set and a CD collection consisting of his favorite music were put in his room.
Merkel's room, on the other hand, had neither bullet-proof windows nor gilded decorations. Once she learned that the hotel management had put gilded furniture in her room, she requested that they be removed, Turkish media reported.
She reportedly said, "Please take these away. Bring some plain armchairs."
The only personal item Merkel used in her room was the specially made bathrobe just for her on which her name was imprinted, but the German chancellor chose not to take it with her on her journey back home.