Three former top Turkish diplomats, who are allegedly affiliated with the Gülenist terror-cult (FETÖ) have been arrested Saturday under the scope of the deadly July 15 failed coup attempt investigation.
Gürcan Balık, Ali Fındık and Tuncay Babalı were detained by Ankara Police Department's Organized Crime Unit and were brought to the Ankara Court House to give testimony to the prosecutor.

Balık once served as the executive assistant to former Prime Minister Ahmet Davutoğlu as well as foreign policy advisor to the country's 11th President Abdullah Gül.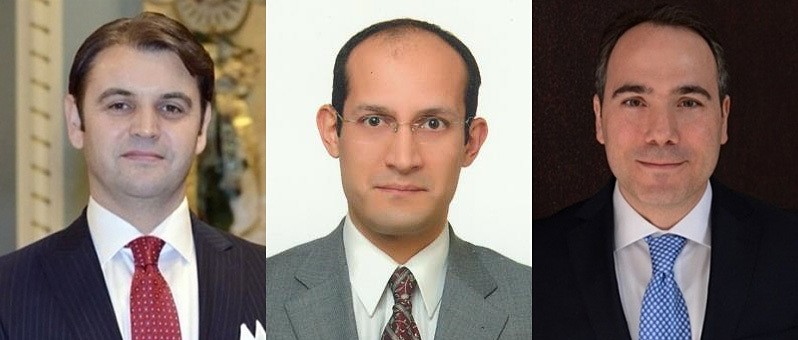 Former diplomats Tuncay Babalı, Ali Fındık and Gürcan Balık
Ali Fındık and Tuncay Babalı are former ambassadors to Costa Rica and Canada, respectively, who had been removed from their posts due to links to FETÖ, which is accused of being behind the July 15 coup attempt which killed over 240 people and injured nearly 2,200 others.
The three suspects were sent to Sincan jail, pending trial after their testimonies in an Ankara court.
On July 15, a group of rogue soldiers associated with FETÖ, led by Fetullah Gülen, -who lives in self-imposed exile in the U.S.- attempted to overthrow the democratically elected government in Turkey through a military takeover, killing over 240 people and injuring over 2,000.