President Recep Tayyip Erdoğan and his Russian counterpart Vladimir Putin agreed on the importance of delivering aid to the Syrian city of Aleppo as well as strenghtening ties on all aspects including energy, economy, tourism and military exactly one year after ties between the two countries soured over the downing of a Russian SU-24 jet.
Speaking at a press conference held after a bilateral meeting on the sidelines of the 23rd World Energy Congress in Istanbul, Erdoğan said he was confident that a normalisation in ties with Russia would nonetheless be fast.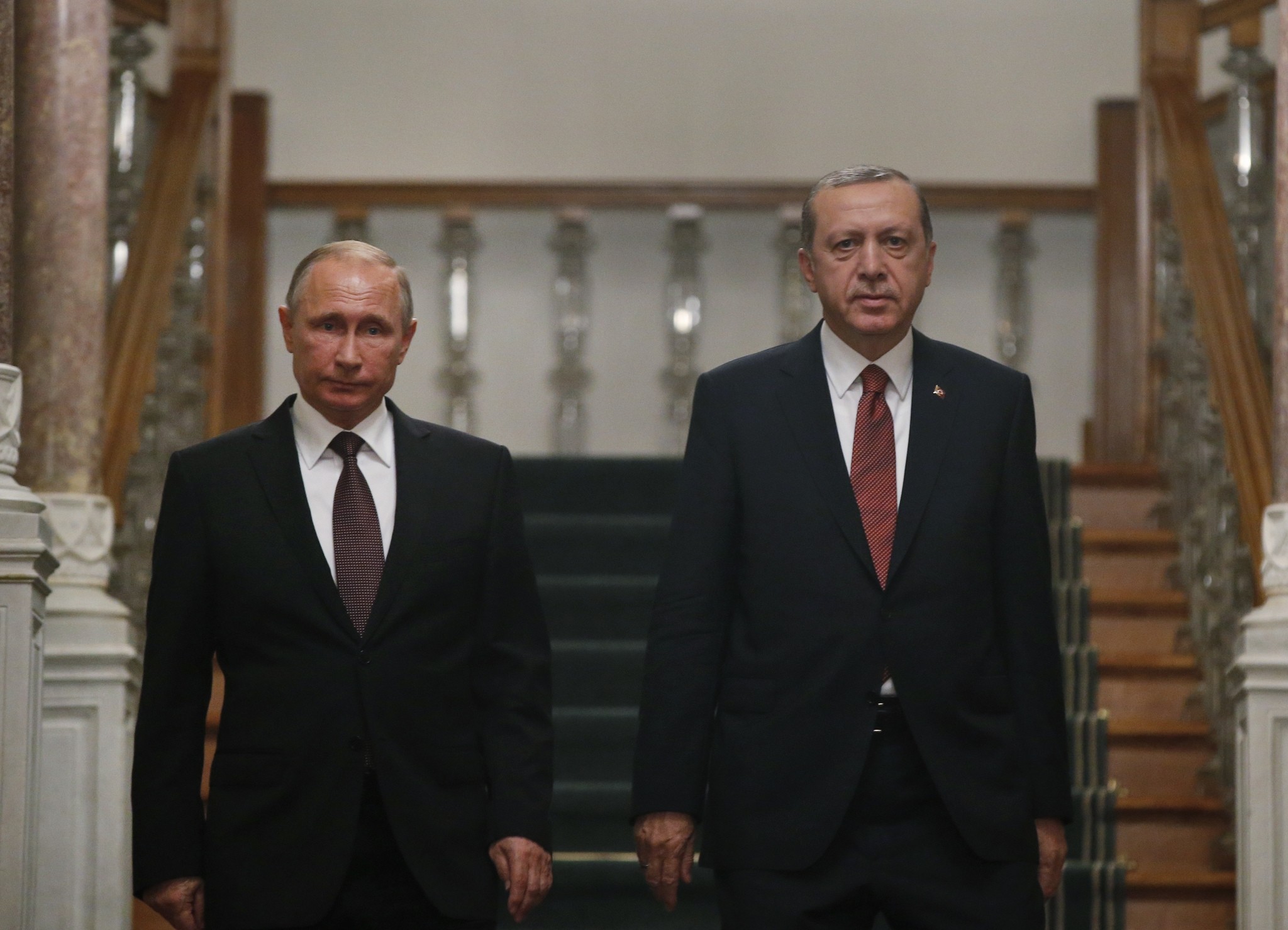 Turkey's President Recep Tayyip Erdoğan, right, and Russian President Vladimir Putin arrive for their joint news conference following their meeting in Istanbul, Monday, Oct. 10, 2016. (AP Photo)

"Today has been a full day with President Putin of discussing Russia-Turkish relations ... We had a chance to discuss Syria in detail," Erdoğan said.
"We discussed ... how we can cooperate on this matter, especially on humanitarian aid to Aleppo, what strategy can we implement so that people in Aleppo can find peace. We will come together with our foreign ministries and top military leaders and intelligence officers," he said.
"We have a common position that everything must be done to deliver humanitarian aid to Aleppo. The only issue is ... ensuring the safety of aid delivery," Putin told the briefing.

On Saturday, Russia vetoed a French-drafted U.N. Security Council resolution that would have demanded an end to air strikes and military flights over Aleppo but a rival Russian draft text failed to get a minimum nine votes in favour.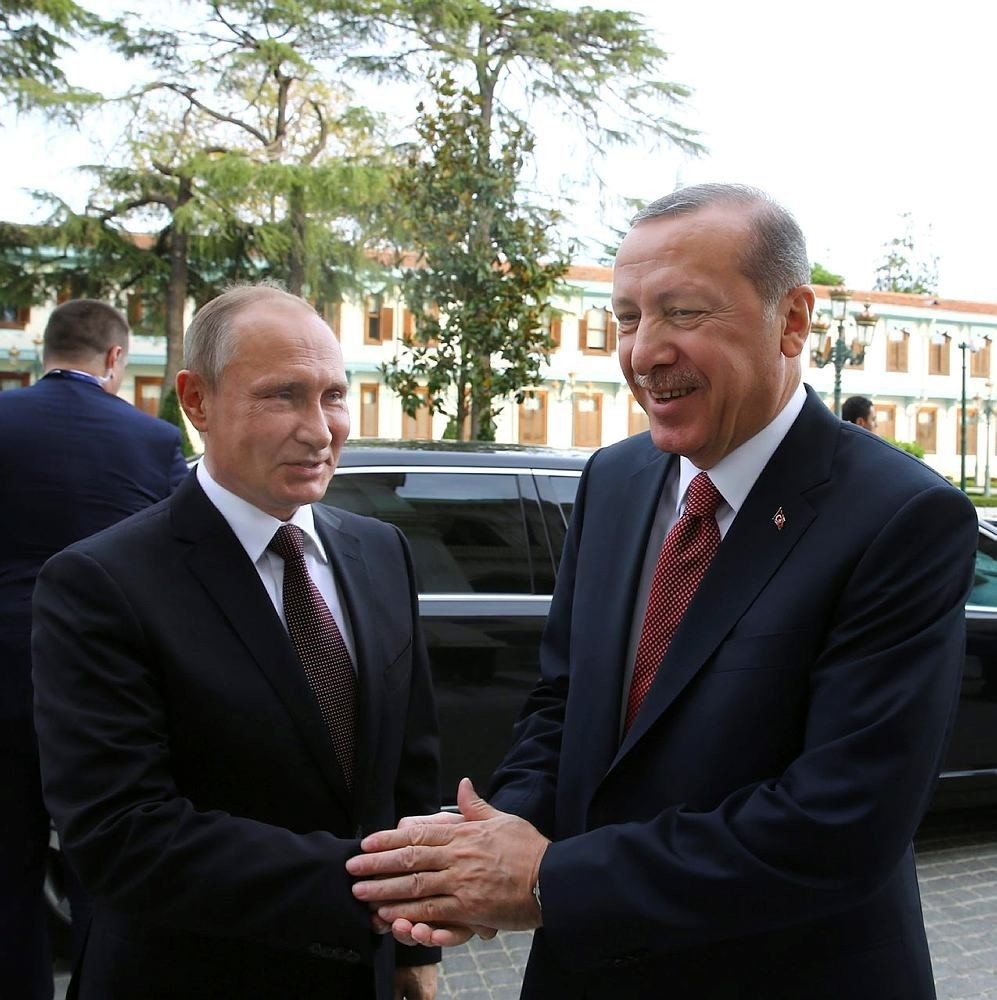 Reuters Photo

The Russian leader also hit back at the U.S., saying that the country wasn't interested in its proposal to withdraw regime, opposition forces from Castello Road near Aleppo to ensure that aid is delivered safely.
The opposition-held eastern sector of Aleppo has been encircled by Russian-backed Syrian regime forces for all but a short period since July.

Erdoğan also said that he and Putin also discussed plans to build the Akkuyu nuclear power plant and the much-awaited Turkish Stream project.

The two countries on Monday signed an inter-governmental agreement on realising the construction of the planned Turkish Stream gas pipeline to pump Russian gas under Turkish waters in the Black Sea towards Europe.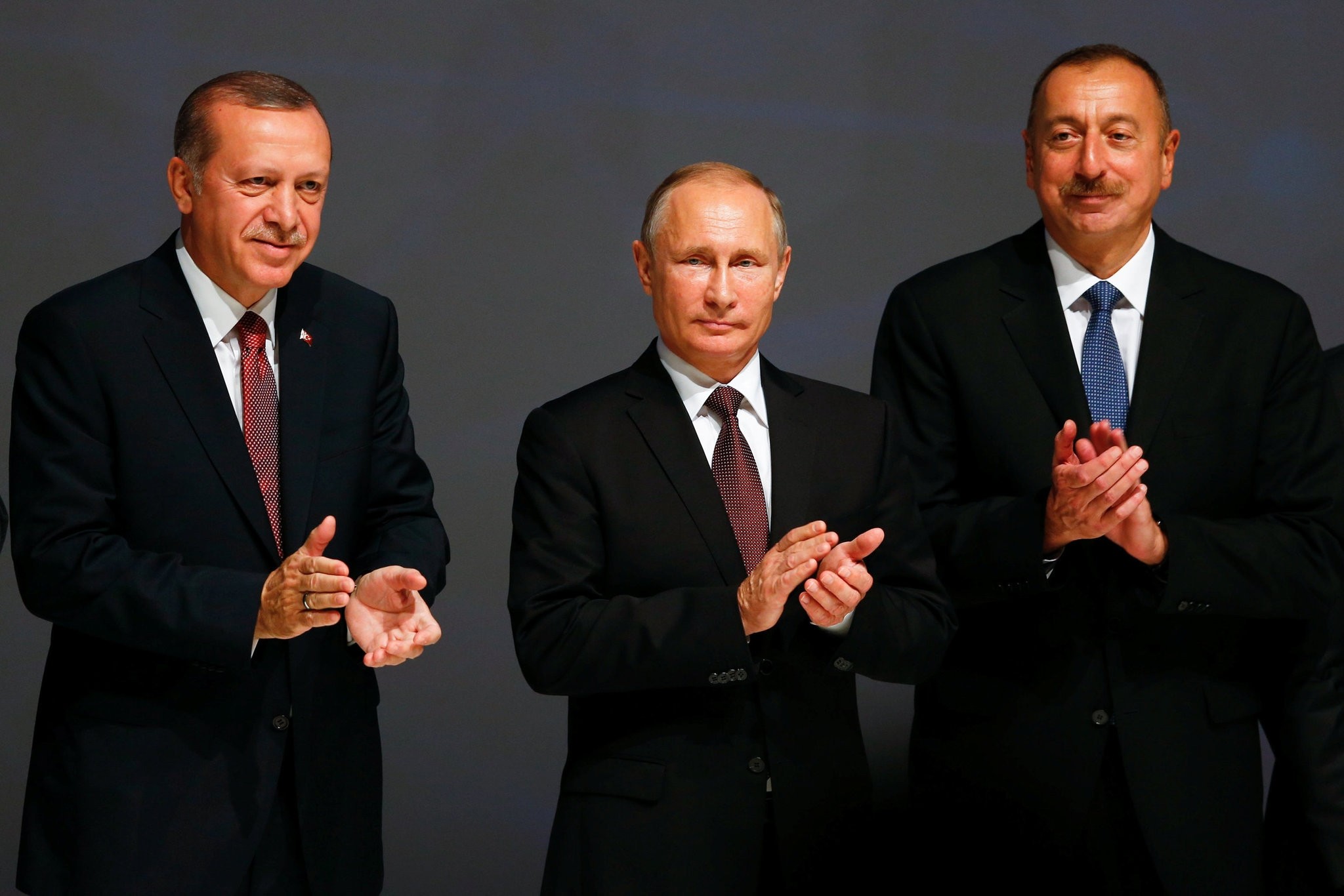 Putin also said that Russia has decided to lift sanction against Turkey on agricultural products such as citrus fruit.

The last time Putin visited Turkey was at the G20 Antalya Summit in November 2015.
Relations between the two countries hit a low in November 2015 after Turkish jets downed a Russian Su-24 bomber near the Syrian border for violating Turkish airspace. Turkey provided radar data that the Russian planes breached the border while Moscow insisted that the warplane had not crossed the border.