Turkish Cypriot president Mustafa Akıncı said Sunday that Turkey is the sole guarantor for the security of Cyprus if an agreement is reached to reunite the island.
"In a formula that will be found, we want an island where the effective assurance of Turkey will continue, [and we will] live in equality, freedom and security," Turkish Republic of Northern Cyprus (TRNC) President Akıncı told reporters at a ceremony commemorating Fazıl Küçük, the country's first vice president, who died 33 years ago today.
President Akıncı reiterated the will of Turkish Cypriots to reach a deal with Greek Cypriots, while also noting that Turkey's presence and guarantee on the island should not be compromised.
Earlier this week, Turkish and Greek Cypriot leaders, alongside the foreign ministers of the island's guarantor countries – Turkey, Greece, and the United Kingdom – joined an international conference on Cyprus' possible reunification.
On Friday, the Turkish Cypriot side said the map submitted by Greek Cypriots to the UN was unacceptable and the TRNC would not sign any deal that fails to include a rotating presidency.
Akıncı added that the Turkish Cypriots want to see the continuation of the security and guarantees provided by Turkey.
TRNC President also said on Sunday that negotiations have not yet ended and will continue with technical and high-level talks in the coming days.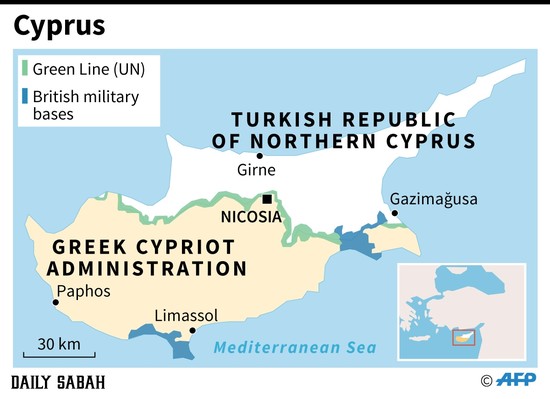 Turkish troops had organized a military operation on the island in 1974 to restore peace and secure the rights of Turkish Cypriots, including protecting them from ethnic violence, following an Athens-inspired Greek Cypriot coup which sought to unify the island with Greece.
A UN-brokered peace deal was approved by Turkish Cypriots in 2004 but rejected by Greek Cypriot voters.