Foreign Minister Mevlüt Çavuşoğlu said Wednesday that every weapon obtained by the PKK-affiliated People's Protection Units (YPG) in northern Syria constitutes a threat to Turkey, and Turkey considers both the PKK and YPG as terror groups.
Speaking in Montenegro's capital Podgorica, Çavuşoğlu said that the U.S. administration knows Turkey's position on YPG very well and should not take wrong steps in Syria.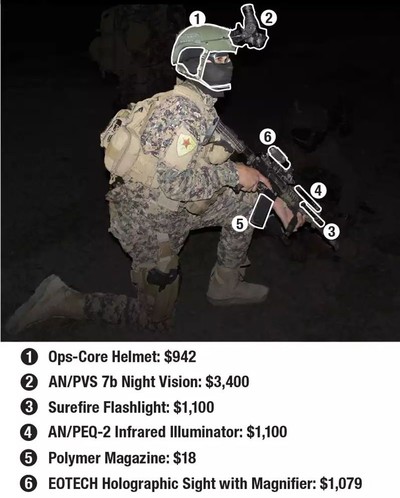 U.S. President Donald Trump authorized the Defense Department to equip "Kurdish elements" of the U.S.-backed Syrian Democratic Forces (SDF) on Monday "to ensure a clear victory" over Daesh in Raqqa, Syria.
The U.S. support for the SDF has been a major strain on relations between Washington and Ankara as the YPG forms the backbone of SDF forces. The U.S. says supporting SDF is the only alternative for defeating Daesh terrorist group, whereas Turkey says an alternative should be formed through local Arab tribes backed by the countries in the region instead of supporting a terrorist group.
Turkey considers the PYD and its armed wing, the YPG, to be the Syrian affiliates of the PKK, a proscribed terrorist organization in the U.S., Turkey and the EU.
Currently, a Turkish preparatory delegation is holding high-level talks with U.S. officials in Washington ahead of President Recep Tayyip Erdoğan's visit next week, when he will meet U.S. President Donald Trump.