Turkish President Recep Tayyip Erdoğan arrived in New York early Monday, where he will be attending meetings for the United Nations General Assembly, in addition to a following a tight schedule including bilateral meetings and events on the sidelines of the summit.
A group of Turks living in the U.S. carrying Turkish flags and banners gathered in front of the Peninsula Hotel, where Erdoğan and the Turkish delegation will stay during the visit, to greet the president and show their support.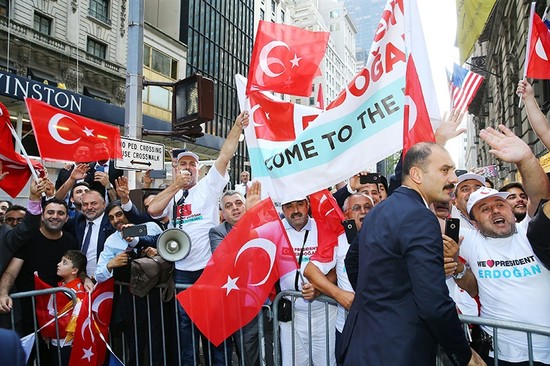 Tight security measures were put in place by U.S security forces around the hotel for the duration of Erdoğan's visit, which comes after a brawl between Erdoğan's security guards and PKK terrorist group sympathizers in front of the Turkish embassy in Washington during the Turkish president last trip to the U.S. in May.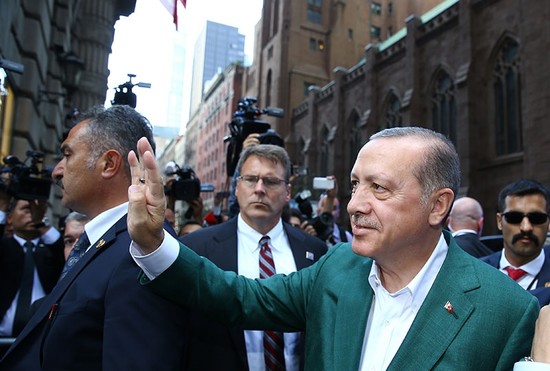 Accompanied by Foreign Minister Mevlüt Çavuşoğlu, EU Minister Ömer Çelik and Energy Minister Berat Albayrak, Erdoğan briefly met with the Turks waiting for him in front of the hotel.
In addition to the diplomatic meetings, Erdoğan will also be attending to the groundbreaking ceremony of the Turkish House, the main Turkish community center in the U.S., which is located in Manhattan, right across from the United Nations Headquarters.