A series of events in the past few years have shown a strange web of interactions between several American judicial officials and the Gülenist Terror Group (FETÖ) with both sides exploiting each other for their own exclusive interests. The entire affair began in late 2013 when FETÖ, through its operatives within the judiciary and the police, launched a series of high-profile corruption operations targeting senior government officials who opposed them. The operations were based on entirely fabricated evidence and later investigations revealed FETÖ's complicity in a range of criminal acts, including illegal phone tapping and evidence tampering to secure convictions against government officials.
Previous targets of the cult were groups perceived as rivals, generals and secularist intellectuals. This time around, the target was the government itself, which had taken concrete steps to clip the cult's wings. Among those arrested at the time, on bogus evidence, was Reza Zarrab, an Iranian-Turkish gold trader. He was jailed between Dec. 17, 2013, and Feb. 28, 2014. As the illegal investigations collapsed in 2014, FETÖ started to use its international connections to attack the government. Among the instruments the cult used were symposiums, statements made by senior U.S. officials who were beneficiaries of FETÖ campaign donations and other international partners of the group.

While attending a FETÖ-sponsored symposium on May 8-9, 2014, in Istanbul, Richard M. Berman, a senior judge in the United States District Court for the Southern District of New York, openly criticized attempts to prevent FETÖ's undermining of the government. He accused then-Prime Minister Recep Tayyip Erdoğan of trying to impose one-man rule on Turkey, while dismissing the measures taken against FETÖ-linked members of the judiciary and the Police.
The organizers of the symposium fled overseas after last year's coup attempt, just like many senior FETÖ officials did as investigators closed in on them. FETÖ was publically identified as the "Gülen Movement" at the time, but it was known as "Hizmet" or "Service" among its initiated members. After carrying out a deadly military coup attempt on July 15, 2016, it was designated as a terrorist group.
Berman, who was enjoying an all-expenses paid trip to Turkey by FETÖ, talked to Gülen's mouth-piece newspaper Today's Zaman, harshly criticizing the measures taken against those responsible for the December 2013 operations, which included suspensions.
He told Today's Zaman that the superiority of law is under attack and Erdoğan's criticisms of what happened in December 2013 negatively influenced the judicial process, ignoring the fact that the operations were an open declaration of war by the cult.
As Turkey tried to come to grips with the judicial, security and commercial implications of FETÖ's tentacles, the terrorist group's senior officials overseas tried to mobilize their support to attack the country and the government.
BHARA'S PROXIMITY TO FETÖ
They were eventually able to net Reza Zarrab in March 2016 when the businessman went to the U.S. with his wife and child. The tool they used was Preet Bharara, the United States attorney for the Southern District of New York, who accused Zarrab of conspiring to violate the United States' sanctions on Iran.
Bharara is no stranger to Gülen and his movement, which has considerable clout among U.S. Senate officials. Bharara worked with Democratic heavyweight New York Senator Chuck Schumer as his chief council until 2009 and was subsequently nominated as United States attorney for the Southern District of New York by his former boss.
Schumer is known for his proximity to FETÖ in the U.S. and allegedly received thousands of dollars from Gülenist donors and has been an outspoken critic of President Erdoğan in speeches he has given at FETÖ-run entities like the Washington-based Turkic American Alliance.
He allegedly earns around $2.5 million annually from FETÖ through the Steptoe & Johnson law firm, hired to prevent FETÖ leader Fethullah Gülen's extradition to Turkey. Schumer was also the main signatory behind a complaint penned by FETÖ-linked Zaman daily's Editor-in-Chief Ekrem Dumanlı and Samanyolu TV-owner Hidayet Karaca, which was then submitted to then-U.S. Secretary of State John Kerry.
He also attended the Turkic American Convention organized by the FETÖ-linked Turkic American Alliance as the guest of honor. The Zarrab case was a perfect conduit for Bharara, known for his high-profile cases and criticized for being too publicity minded, to further advertise his name.
The judge in the Zarrab case, meanwhile, was none other than Berman, who had enjoyed the hospitality of FETÖ a few years before.
Istanbul Medipol University Law Faculty Academic Selman Öğüt said, "The fact that Berman is appointed to the case is against one of the foundational principles that say the judges should be impartial."
Similarly, lawyer Cüneyt Toraman, commenting on the issue, said Berman was obviously biased, having commented on the case before and was expected to rule on the charges fairly.
On March 11 this year, Bharara was fired by U.S. Attorney General Jeff Sessions. Schumer was among senators who criticized the firing. However, until a replacement is appointed, Joon Hyun Kim, Bharara's right hand man, is the acting U.S. attorney for the Southern District of New York.
This is the point where the interests of those against U.S. President Donald Trump and FETÖ coincide. According to respected news site Propublica, Trump's personal attorney, Marc Kasowitz, told associates that he had been personally responsible for getting Bharara fired, saying he had warned Trump, "This guy is going to get you."Zarrab and Halkbank Deputy General Manager Mehmet Hakan Atilla are both under arrest and are scheduled to stand trial soon. If convicted, they face prison terms of up to 30 years.
In September, charges were filed against Mehmet Zafer Çağlayan, Turkey's former economy minister, Süleyman Aslan, a former general manager of Halkbank, Levent Balkan, another former Halkbank executive, and Abdullah Happani, a Zarrab associate. The U.S. indictment is full of errors, including misstating that Çağlayan is no longer in Parliament.
WHERE IS ZARRAB?
Zarrab is incommunicado and diplomatic representatives of Turkey have not been able to gain access. Zarrab's lawyer has said that he cannot communicate with Zarrab, and the Turkish Foreign Ministry has issued two diplomatic notes to find out the whereabouts of Zarrab. Ankara has been notified that Zarrab's health is in good condition; however, there have been no further details on his whereabouts.
Toraman criticized the delay in Zarrab's trial, saying, "The fact that Zarrab has not been put on trial in about a year-and-a-half now shows that the pressure on him is continuing as they are not able to get the testimony they want him to give. This investigation of the case shows the whole world how trustworthy the U.S. justice system is."
Later this month, the trial will finally begin, but reports imply that Zarrab has turned state's evidence. Some U.S. reports say that Zarrab was released from federal prison earlier this month.
Court filings also indicate that the prosecutors of the case intend to use much of the tampered evidence used by FETÖ-linked judicial officials in December 2013. It appears FETÖ is feeding New York prosecutors tampered proof that will harm Turkey and Turkish interests.
Istanbul prosecutors launched an investigation Saturday of Bharara and Kim, saying that the sources of the documents and wiretaps being used as evidence in the U.S. case against Zarrab were unknown and violated international and domestic laws.
The prosecutor's office cited deposition of Atilla's lawyer, Cathy Fleming, which was given to District Court for the Southern District of New York in Oct. 30. "The files and evidences presented to the trial were plagiarized, tainted and unaccredited" the deposition said, also pointing "illegal methods" while obtaining the evidences.
Foreign Minister Mevlüt Çavuşoğlu said last week that there were indisputable similarities between the indictment prepared by FETÖ-linked prosecutors in 2013 and the one prepared by New York prosecutors.
"So this case is very much a FETÖ-motivated one; this is for sure. All those indictments and documents they fabricated here were taken back to the United States," Çavuşoğlu said, adding that he communicated his concern to U.S. Secretary of State Rex Tillerson. "I told him very openly that I believe that FETÖ has infiltrated his missions here in Turkey through the local staff, and the Halkbank case and the Zarrab case are very much FETÖ-motivated ones. I am very open. He didn't comment on this," he said.
MUELLER'S PROBE GETTING CLOSER TO TRUMP
Meanwhile, U.S. federal investigators working on Special Counsel Robert Mueller's probe into Russia's interference with the U.S. presidential election are trying to gather information on former U.S. National Security Adviser Michael Flynn. NBC news said that investigators were looking into a meeting between Flynn and Turkish officials last December. Claims, which have been circulating that the meeting centered on possible illegal ways to extradite Gülen to Turkey, have been dismissed by both sides. Mueller is said to be interested in whether the attendees discussed ways to secure the release of Zarrab.
Flynn was fired from his post soon after his appointment due to his dealings with Russians. However, possible criminal charges against Flynn are seen by opponents as getting one step closer to toppling Trump.

Chuck E. Schumer: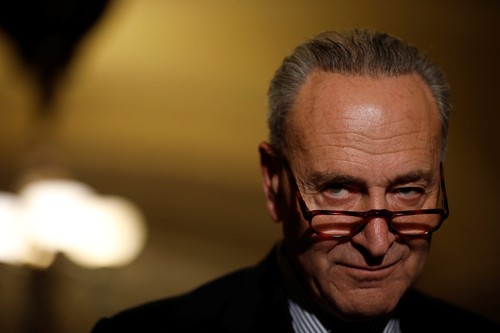 Schumer is a New York Senator who has worked with Preet Bharara before and was reportedly behind his appointment as attorney for the Southern District of New York. He earns about $2.5 million annually from FETÖ through the Steptoe & Johnson law firm and was the main signatory behind a complaint letter penned by FETÖ-linked media figures and submitted to then U.S. Secretary of State Kerry.
Preet Bharara: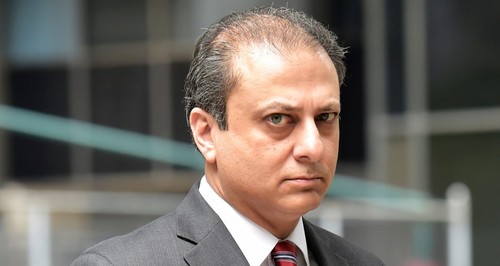 Bharara is the prosecutor behind Reza Zarrab's case. He has worked with Senator Schumer, who has ties with FETÖ, until 2009 and was nominated by him. He also criticized President Recep Tayyip Erdo€an at FETÖ-run entities and used the same summary of proceedings used by FETÖ-linked police during the Dec. 17 operations.

Richard Berman: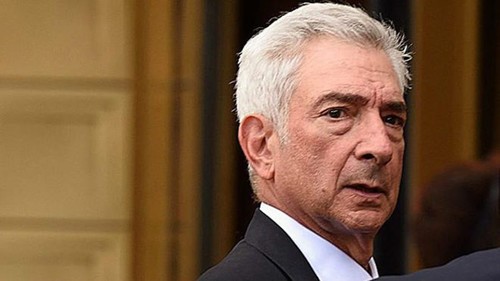 Berman is the judge overseeing the case of Reza Zarrab. He made anti-AK Party/Turkey statements at a FETÖ-sponsored symposium in Istanbul in 2014, criticized the dismissal of FETÖ-linked judges, prosecutors, officers over illegal wiretapping and constantly supports FETÖ discourse against Turkey, verbally.