Germany's Der Spiegel reported Friday that four people wanted by Turkey for their involvement in the 2016 coup attempt were granted asylum by Germany.
One of them is Ilhami Polat, a former colonel who previously gave interviews to the German media and is wanted by Turkey for organizing the coup attempt at a military school in Ankara.
He had disappeared after the putsch bid on July 15, 2016, was quelled. Prosecutors and eyewitnesses say he was responsible for the takeover of the Land Forces Command Military School and dispatching troops to the office of the Chief of General Staff to take over the army headquarters.
Turkey has repeatedly requested the extradition of pro-coup troops who fled to Germany earlier. If extradited, he might be sentenced to life for his role in the coup attempt that killed 249 people across Turkey.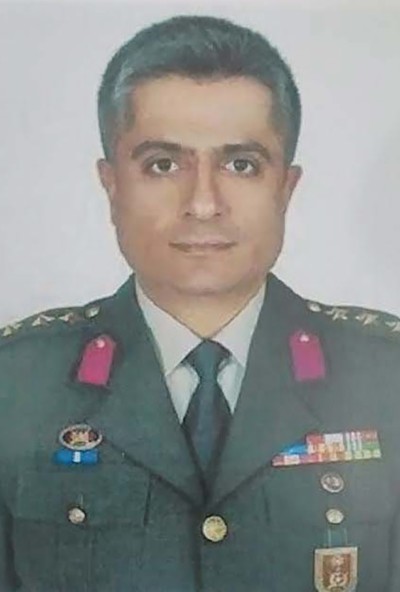 His wife Suzan, a former judge, was jailed for her links to the Gülenist Terror Group (FETÖ), which is blamed for the coup attempt.
Suzan had confessed to the authorities that both she and her husband were loyal to the group and Polat said he acted upon the orders of Fetullah Gülen, the U.S.-based leader of the terrorist group.
She later retracted her statements, claiming she had a mental breakdown though she gave lucid details about how her husband told her to "forgive" him and how he was ordered by Gülen to join the coup attempt before he abandoned her at a taxicab station the two met at after a meeting at a FETÖ member's house.
Escaping prosecution for links to the coup attempt and FETÖ, more than 600 military officers and civil servants from Turkey are believed to have applied for asylum in Germany since the coup attempt, according to figures released by the German Interior Ministry last October.
A senior figure of the group in Germany told the German media last year that the European Union country will become "a new center" for the group.
Ercan Karakoyun, who heads the Foundation for Dialogue and Education, a prominent FETÖ-linked organization operating in Germany, told German weekly Die Zeit during an interview that "The [Gülen] movement cannot survive in Turkey."
FETÖ members refer to their group as the "Hizmet [Service] Movement," claiming their work is solely focused on education and charity. However, hundreds of military officers, prosecutors, judges and bureaucrats in Turkey have been accused of working for FETÖ in order to seize power.
A large number of the group's members have fled abroad since the coup attempt in Turkey was quelled, many of whom are now wanted on charges related to the deaths of 249 people who were killed during the coup attempt.
Germany is being singled out among European countries for embracing some 250 fugitive diplomats and soldiers accused of involvement in the coup. The U.S. is the second-most preferred destination for Gülenists fleeing their native Turkey, where the terrorist group's leader Gülen lives in a posh, sprawling retreat in Saylorsburg, Pennsylvania.
Ankara condemned Berlin's decision to accept the asylum applications of former military personnel last year. The Turkish Foreign Ministry said in a statement that Germany has shown disregard for democratic principles by welcoming coup perpetrators.