President Recep Tayyip Erdoğan on Friday met with his counterparts from South Africa, Togo, and Angola on the sidelines of BRICS summit in Johannesburg.
Erdoğan's one-on-one meeting with South African President Cyril Ramaphosa -- the summit's host -- lasted 45 minutes, according to presidential sources, who asked not to be named due to restrictions on speaking with the media.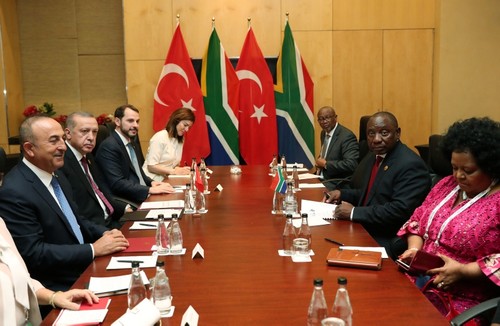 The President also met his Togolese counterpart Faure Gnassingbe in a 35-minute meeting, the sources added.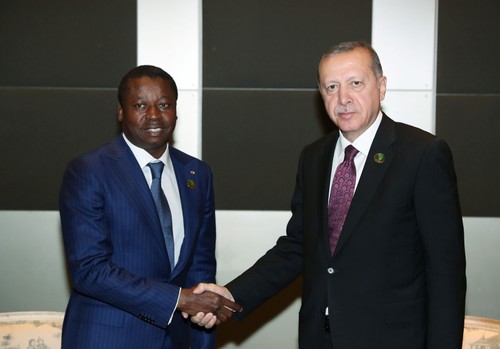 Finally, Erdoğan's meeting with Angolan President João Lourenço on the summit sidelines lasted 25 minutes.
The three-day BRICS summit, hosted by South Africa in the financial capital Johannesburg, concludes Friday.
On Saturday, Erdoğan is due to proceed to Zambia, to meet with President Edgar Lungu, in the first-ever official visit from a Turkish president to the East African country.
The BRICS group -- made up of Brazil, Russia, India, China and South Africa -- was established in 2006 to enhance cooperation between member countries and also other developing countries.
Earlier on Friday, Erdogan said that Turkey sees the 10th BRICS summit as an opportunity to develop cooperation in the field of the economy, investment, and development.
"We wish to conclude membership negotiations between our Treasury and Finance Ministry and BRICS' new development bank in the short term," Erdogan told the summit.
"We can team up to establish … more objective credit rating agencies," he added.
Turkey has complained that some established ratings agencies are biased against Turkey and ignore its true economic strength.