Hungarian students studying in Turkey as part of the Presidency for Turks Abroad and Related Communities (YTB)'s scholarship program said they expect President Recep Tayyip Erdoğan's official visit to their homeland next week to strengthen relations between both countries.
Speaking to Anadolu Agency, Petra Fruzsina Csorba, a graduate student at the International Relations Department of Hacettepe University, said she believed ties between Turkey and Hungary will grow stronger after President Erdoğan's visit.
Erdoğan is scheduled to pay an official visit to Hungary on Oct. 8-9 and meet with his counterpart Janos Ader, Hungarian Parliament speaker Laszlo Kover and Prime Minister Viktor Orban.
Political, economic and security ties as well as mutual regional and international issues including Turkey-EU relations, irregular migration and terrorism are expected to be discussed during the visit.
Erdoğan will also attend a business forum, the opening ceremony of the Ottoman-period Gül Baba Tomb with Orban in Budapest and visit a World War I cemetery at Galicia.
Stating that after visiting Istanbul during her bachelor studies, Csorba said she had fallen in love with the country and especially its geography, prompting her to apply for a scholarship from the YTB.
"During his visit, Erdoğan will officially open the Gül Baba Tomb in Budapest after a year of restorations. Gül Baba holds a significant place in Hungarian history as he introduced roses to them," she added.
Pointing out that the name of the neighborhood the tomb is located was named "Rózsadomb" (Rose hill) after him, Csorba said she believed ties between both countries will be even rosier after this restoration.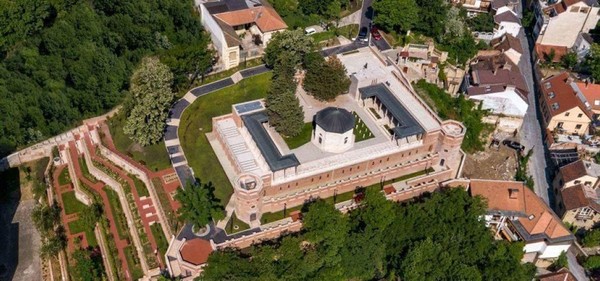 She also said that she had little difficulty when learning the language thanks to the similarities between Turkish and Hungarian. She pointed out that the shared history between Hungary and the Ottoman Empire had enriched Hungarian culture, and its influence could be seen in language.
When asked what she loved most about Turkey, Csorba said Turks because they were very warm and friendly and had strong social bonds. She added that Turks had made her feel as if she was part of a huge family.
Doctorate student at Ankara University's Faculty of Veterinary Virology Department Katalin Földes said she had first come to Turkey via the Erasmus program and then decided to apply for a scholarship from the YTB.
Földes said that Erdoğan's visit will contribute to bilateral ties and that becoming "economic and culturally close" was useful for both sides.
Földes, who is doing research in the field of virology on the Crimean-Congo Hemorrhagic Virus, said she had traveled to many cities across Turkey and had no problem whatsoever in terms of language as people made her feel welcome and like "a part of the society" wherever she went.
Calling the visit "a beautiful opportunity [for both countries] to get to know each other better," she said the place the tomb is located reminded her of the streets in Turkey and even the names of the streets were the same.
"I have visited Istanbul, Izmir, Ephesus, Şirince, Pamukkale, Cappadocia, Mersin, Eskişehir and many cities in the Black Sea region," she said.