Customs and Trade Minister Bülent Tüfenkci said the foundations of the Sarp Border Gate between Turkey and Georgia will be laid in the coming days in efforts to alleviate heavy traffic from commercial and noncommercial vehicles.
Speaking to Anadolu Agency (AA), Tüfenkci commented on recent talks with his Georgian counterpart in meetings aimed at improving cooperation between the customs administrations of the two countries. Describing the meetings as "quite fruitful," Tüfenkci said that the reconstruction decision was made after inspections of the border gate were conducted, adding, "We want to establish a constructive outlook that is suitable for Turkey." Bidding and construction site facilitative efforts have already been finalized, making groundbreaking construction efforts possible.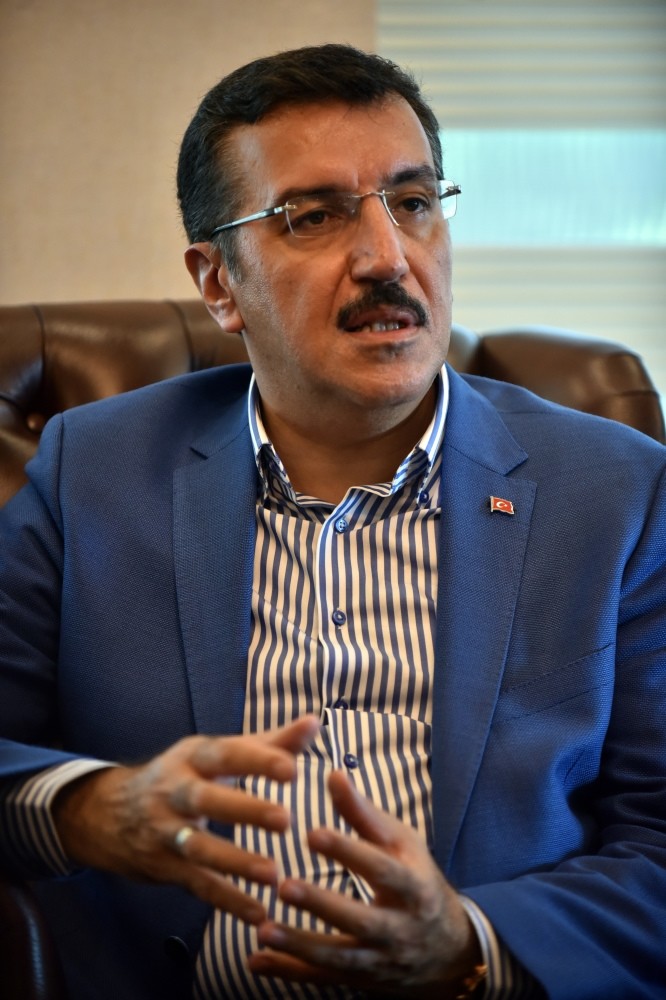 Pointing to the importance of strong bilateral relations between Turkey and Georgia, Tüfenkci said that Turkish and Georgian authorities held talks on the technicalities of opening the Murat Border Gate, which is important for both countries, in accordance with the will of Georgian leaders. An agreement was also signed for the further development of existing cooperative strategies between the customs administrations that evaluated the current state of Turkish-Georgian relations and the construction of the Kars-Tbilisi-Baku railway. The meetings also addressed issues such as increasing the current trade volume and the problems facing Turkish businessmen who have businesses in Georgia.
Tüfenkci also mentioned the Industry and Trade Forum, which was held under the auspices of Prime Minister Binali Yıldırım in Ankara a few days ago. Tüfenkci underlined that industry and trade professionals from all cities were given the opportunity to express their concerns during the forum, which was followed by orders from Yıldırım asking that the relevant ministries do whatever necessary to resolve the problems faced by industrialists and tradesmen, noting: "Our prime minister held a special meeting with the heads of trade and industry chambers from 23 eastern and southeastern cities that have been declared attraction centers. He spoke of how the recently announced incentive package will be put into practice and he listened to the expectations of chamber heads."
Meetings to introduce incentives regarding the cities of Malatya, Elazığ, Tunceli, Bingöl and Adıyaman were held under the auspices of the Development Ministry. As a result of the meetings, the ministry prepared reports on the problems facing tradesmen and industrialists.
Tüfenkci said he believes the investment move will be welcomed by the people in eastern and southeastern cities, adding that many investors have already begun seeking investment opportunities. "We want to turn this excitement into investment. We want to overcome the ill fate of these cities."