Halime Cuma, an 11-year-old Syrian girl supporting her family by collecting wastepaper to be recycled, was enrolled in the first grade of a school in Istanbul after Turkish officials stepped in, according to a Turkish Education Ministry source Wednesday.
Everything started after the picture of her sitting in a wastepaper cart with a book and pencil in her hand sparked outcry on social media in Turkey earlier this week.
As stories circulated in the media on the plight of Cuma and her family, Turkey's Education Minister Ziya Selçuk instructed his ministry to make schooling arrangements for the girl.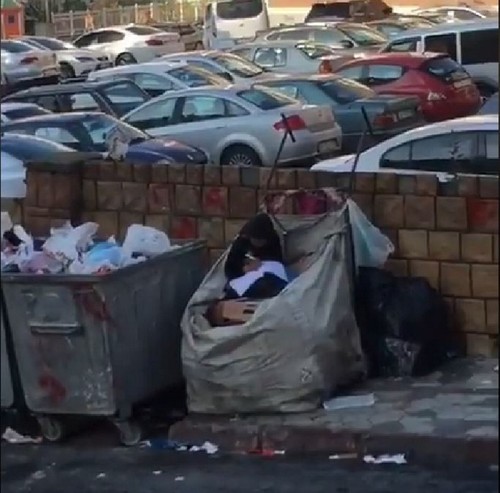 The ministry contacted father Abdulrazaq Cuma and promised to cover educational costs for his daughter, who had not appeared in the state directory of school-aged children due to a documentation error.
"It will be ensured that our children of school age will be enrolled," Family Minister Zehra Zumrut Selçuk said in a written statement.
The girl was working to help her parents feed her family in Istanbul.
Cuma received public attention with a viral footage on social media, when bystanders noticed the young girl poring over a book while sitting in a large handcart she used to gather wastepaper to help support her six siblings.