Votes of Turkish citizens living abroad who participated in the country's general election --which will be held on June 7 for those living in Turkey-- have begun their journey to the homeland, official sources said Tuesday.
Ballots cast at the Turkish Embassy in Washington and consulates across the U.S. were put on a Turkish Airlines flight Monday night as part of the "diplomatic cargo".
The entire process was monitored by Turkey's Ambassador to the U.S., Serdar Kılıç, and political party representatives to ensure transparency, including the delivery of the sealed bags to diplomatic couriers.
One diplomatic courier was in charge of two bags each, in line with requirements of Turkey's Supreme Election Board.
Voting for 90,745 eligible voters in the U.S. began on May 16 and concluded at polling stations set up inside Turkish missions Sunday, with at least 17,804 Turkish citizens participating in the process.
The vote count at the U.S. customs was 2,376 on May 29; however, voting there will continue till Sunday.
Meanwhile, ballots cast at 13 Turkish Consulates in Germany between May 8 and 31 were put on a Turkish Airlines flight Tuesday, after having been stored at the consulate generals in Berlin, Hamburg and Hannover.
Nearly 600,000 out of 1,404,987 Turkish citizens went to the polls in Germany over a 24-day period.
The Turkish Airlines flight carrying the ballots is expected to travel to Stockholm, Copenhagen and London before arriving in Turkey with the ballots from all four countries.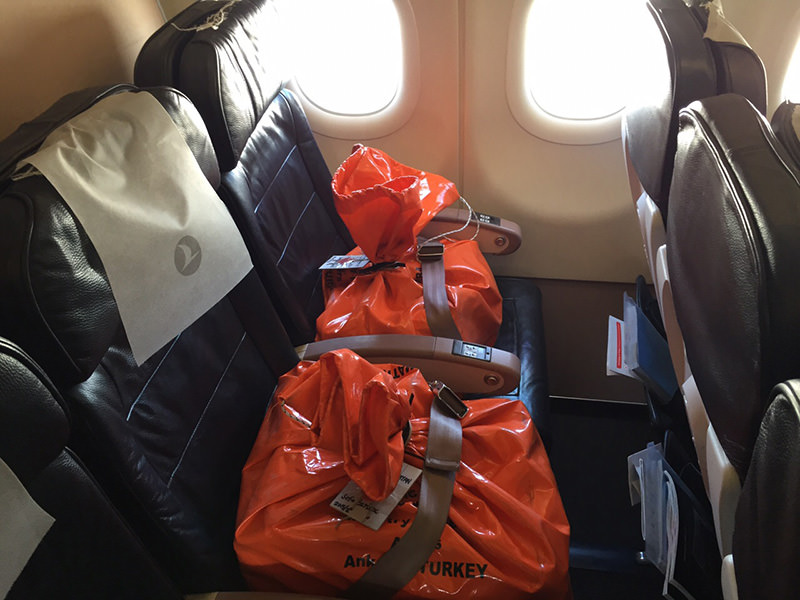 The votes cast in 54 countries and 112 Turkish missions abroad are expected to arrive in Turkey by Wednesday. When the bags arrive, they will be delivered to a district election committee for voters abroad, escorted by party representatives.
A total of 1,031,917 voters living abroad voted in the general election; polling stations at the embassies and consulates closed Sunday.
However, 33 border crossing ballot boxes will remain open until 5 p.m. local time (1500GMT) on Sunday, after which ballots cast abroad and in Turkey will begin to be counted simultaneously.
Nearly twice as many overseas Turks have turned out to vote in the general election than they did in last August's presidential election, Turkish Foreign Minister Mevlüt Çavuşoğlu said Monday.
The country's 25th general election will elect 550 members of the Turkish parliament from 20 political parties on June 7.