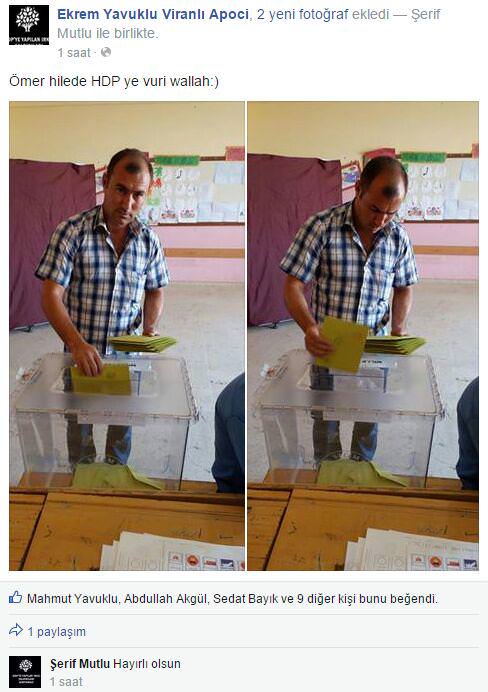 A Facebook photo shared by an individual on Sunday June 7 has revealed how a voter of pro-Kurdish Peoples' Democratic Party (HDP) cheated while casting his vote despite the tight measures taken during the election day.
The photo shows a man, whose name is reportedly Ömer Mutlu, throwing numerous ballots, all of which were cast for HDP, into the ballot box. AK Party Vice Chairman Nureddin Nebati said on Sunday that the party applied to district election board for cancellation of all votes cast in ballot box and that they were expecting a statement regarding the incident from HDP. After the photo spread to Twitter, the user suspended his account.
It was reported that the incident took place in Viranşehir district of Şanlıurfa province and Mutlu, who is allegedly the main name behind the scandal ran away because the Public Prosecutor in Viranşehir has failed to issue a detention warrant.
Security forces have reportedly been searching for Mutlu since 1:30 pm (local time).
Tight security measures have been taken by Turkey's Supreme Election Board (YSK) to prevent fraud during Turkey's general elections.