During his four-day visit to China, Energy Minister Berat Albayrak visited the AP1000 Shandong Haiyang Nuclear Plant, run by the State Power Investment Corporation (SPIC) and built by U.S.-based nuclear company Westinghouse, to enhance ties with his Chinese counterparts as well as to increase cooperation in order to design and construct a new nuclear plant in Turkey. He also inspected the State Nuclear Power Technology Corporation's (SNPTC) CAP-100 third-generation nuclear plant. The representatives of Chinese nuclear giant SNPTC and Westinghouse said they are willing to transfer the necessary technology so that Turkish firms can start local production, adding that they have strong support from both U.S. and Chinese administrations.
Furthermore, technical staff, engineers and project directors would be trained in China. Raising capital through debt financing or providing credits for Turkey are also possible ways to fund the project.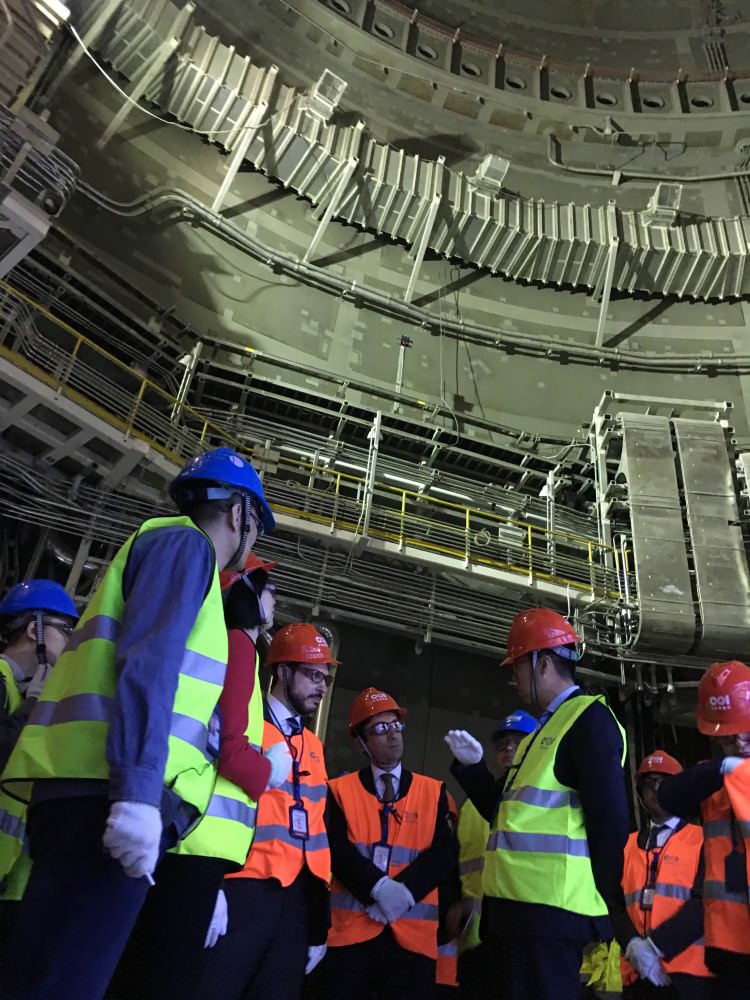 Albayrak examined nuclear reactor no. 1, which was produced by Westinghouse, in the city of Weihai, Shandong in eastern China. Albayrak was also briefed about the design and technique of the CAP 1400 plant, produced based on Westinghouse technology.
Westinghouse had announced through a written statement that the American-Chinese cooperative began negotiations with Turkey's Electricity Generation Company on the construction of the country's third nuclear plant in November 2014. Turkish Energy and Natural Resources Ministry announced that these negotiations could be labeled as preliminary. On March 15, Westinghouse's Senior Vice Chairman Jeff Benjamin announced that they sent a report to Ankara about the third nuclear plant and they are waiting for response.
SNPTC is the fourth biggest company among 53 Chinese state-owned giants with $112.9 billion capital along with an annual revenue of $32.3 billion.
During his four-day visit to China, Albayrak is attending high-level meetings, sharing Turkey's future goals and projects with the Chinese and is discussing opportunities for greater collaboration and investment. Albayrak is also meeting with internationally-renowned Chinese firms investing in finance, renewable energy, mining and thermal power plants. Beijing, Weihai and Shanghai are also among the destinations in Albayrak's China visit.
Albayrak's first stop was the Wind Power Center in Beijing and met with representatives from major world wind power firms, followed by meetings with representatives of the China Development Bank as well as several finance institutions. As the last destination on his Beijing itinerary, Albayrak will meet with giants in the Chinese coal mining sector. The last stop of Albayrak's four-day visit will be Shanghai where he will visit the Shanghai Nuclear Engineering Research and Design Institute, and meet with representatives of world leading firms operating in the fields of thermal power plants and renewable energy. He will discuss Turkey's potential for coal mining, its renewable energy sectors and potential joint projects. Albayrak will also meet with prominent Chinese firms in the solar power sector in Shanghai.