NASA released close-up pictures of one of the biggest icebergs in history as summer started in the Antarctica.
The iceberg, codenamed A68, had broken off Antarctica sometime between July 10 and July 12. Scientists who monitored the trillion-ton ice cube said it was larger than the U.S. state of Delaware.
Scientists with NASA's airborne mission to map polar ice, Operation IceBridge, flew over A68 to take a closer look at the iceberg.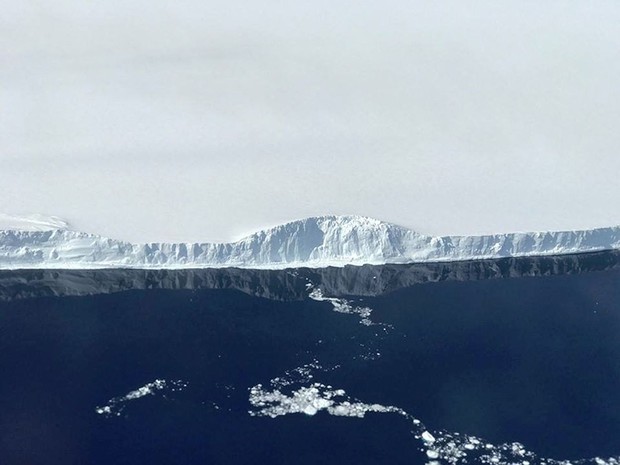 Kathryn Hansen, a science writer who took part in the flight, said she was surprised by the iceberg's size.
"A68 is so expansive it appears if it were still part of the ice shelf. But if you look far into the distance you can see a thin line of water between the iceberg and where the new front of the shelf begins," Hansen said.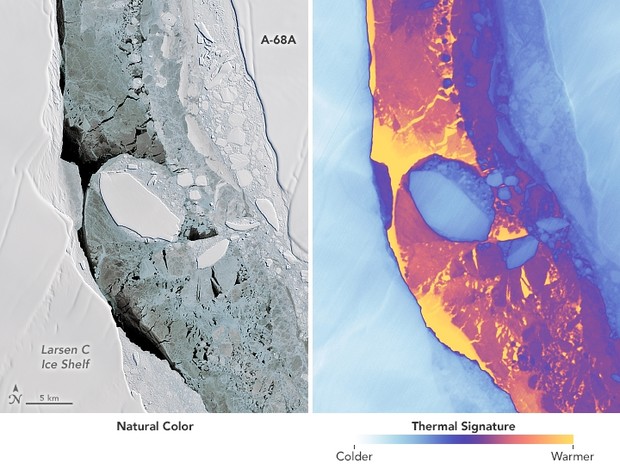 Another NASA scientist who participated in the trip, Nathan Kurtz, also said he was shocked by A68's massiveness.
"I was shocked, because we flew over the iceberg itself and it looks like it's still part of the ice shelf, in terms of how large it is and the surface texture. To see it fully detached, to see this massive block of ice floating out there, was pretty shocking," Kurtz added.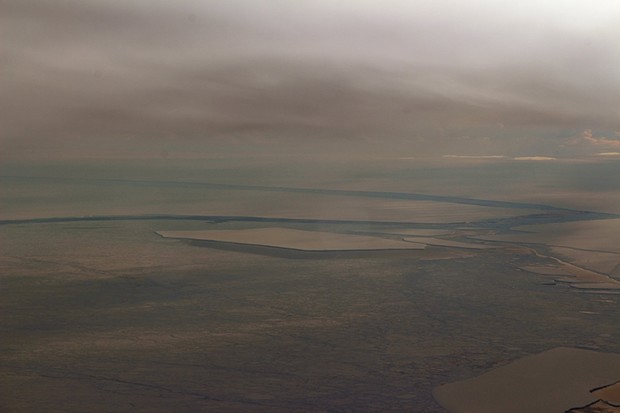 A68 has an area of 5,800-square kilometers (2,200-square miles) and is about 350 meters (1,100 feet) thick.