Scientists working on a research project near Tahtalı Dam have discovered a new plant species endemic to Turkey's western Izmir province, reports said Tuesday.
The discovery was published on the Scientific and Technological Research Council of Turkey (TÜBİTAK)'s "Turkish Journal of Botany" on Nov. 22, 2017.
Named "Eferezenesi," the unique plant was discovered by Professor Hasan Yıldırım from Ege University's Botanical Garden and Herbarium Research and Application Center.
The plant is reportedly from the Apiaceae family (parsley family) and is from the Peucedanum genus.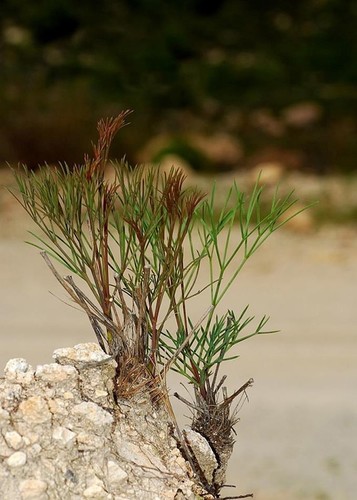 Professor Yıldırım told Anadolu Agency that the plant is found on an area of 7.5 kilometers and is currently endangered as a result of a large fire that engulfed the Gümüldür-Menderes road in 2017.
"We will be able to find out about the most updated status of the genus only after the end of spring next year, when the rain season is over," Yıldırım said and added that they may have perhaps lost the species just as they thought they discovered it.
Turkey is known for its rich biodiversity thanks to the variety of endemics in combination with a high degree of climatic diversity.