Hundreds of white storks have begun nesting in Turkey's western Bursa province, a key stop on their annual migration route.
The storks – whose migration range stretches from northern Europe to southern Africa and from northwestern Africa to southwestern Asia – arrive in Turkey each spring to raise offspring before heading to hotter regions in the fall.
Of all the Bursa locals who eagerly await the annual arrival of the storks, Ismet and Fransizka Arıcı may be the most devoted.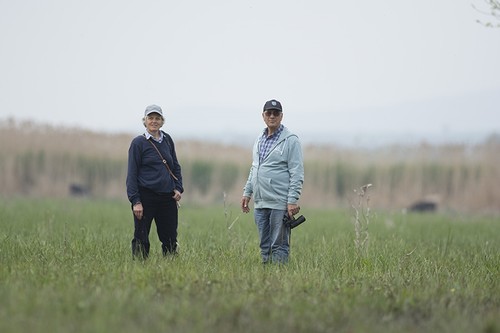 Nicknamed "the stork parents," the couple have tracked the migration of the birds at Uluabat Lake and its surrounding areas for over a decade.
They founded the Stork-Friendly Village Project in 2004 to encourage local communities to support the white stork populations in their neighborhoods and avoid practices that could harm the annual visitors.
Thanks to conservation projects, "the number of storks we have hosted in the villages has increased," Fransizka Arıcı told Anadolu Agency.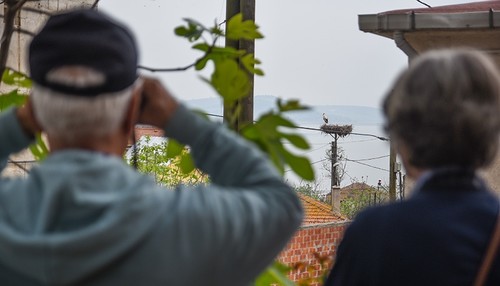 Arıcı said 160 nesting platforms have been built in 12 villages around Uluabat Lake, with electrical lines covered by protective cabling to protect roosting storks from electrocution, a main cause of death.
"However, it is not enough to prevent the death of the storks. Nutritious areas [for the birds] also need to be improved," Arıcı said.
While most storks opt for natural nesting spots, some have become city birds, with one pair settling on a prominent mosque dome in Bursa's city center.
Noting that the storks usually arrive at the end of March, local tradesman Aytaç Civek says he has seen the pair roost on the mosque roof every year.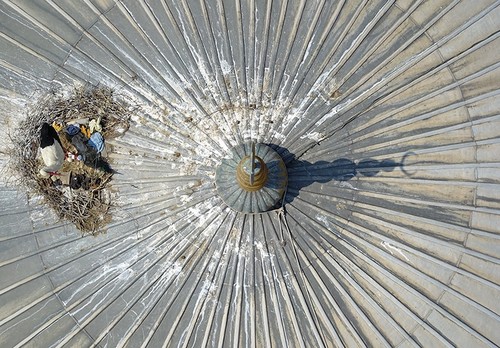 "They lay eggs, raise their offspring and then they leave," he told AA.
This year's guests have four eggs, he said. One stork parent guards the nest while the other looks for food.
"Since the mosque was built [in 2000], the storks have been nesting, and when they come, we understand that spring is coming. We find peace of mind when they arrive. We are as thrilled as the storks, especially when their offspring begin to fly," local Adem Yazıcı said.


Each year in May, Bursa's Karacabey Municipality holds an annual Stork Festival, the only one of its kind in Turkey. While Bursa is a favorite spot of the migrators, white storks can be spotted across Turkey, from the Black Sea region to central Anatolia.