When did you get the cellphone you have now, how often do you change phones, and what did you do with your last phone? Did you give it to someone? Did you sell it, or is it lying in your drawer?
According to accounting giant, Deloitte, an average of 12 million phones are sold annually in Turkey. Meanwhile, some 6 million secondhand phones are changing hands in the market - undocumented, unregistered.
Most mobile phone users in Turkey "upgrade" phones every 18 to 24 months. As a result, it is estimated millions of mobile phones end up in drawers, storage boxes and in Turkey's landfills. So, what to do with these phones? There are ways to recycle phones abroad but they are not as popular in Turkey. Most people do not know how they can recycle old cellphones.
In many countries of the world, there are even organized markets or e-commerce sites that sell refurbish used phones and sell them - like Gazelle in the U.S. and the U.K.'s Envirofone. Both refurbishes old phones people sell online and offers them again with a 12-month warranty.
Phone prices are shaped according to the prices on the phone exchange. In the U.S., Gazelle e-commerce site is the nation's largest refurbished phone sales platform. Here, the phones that people sell online are refurbished and sold with a 12-month warranty as well, and the phone prices are determined by the stock market in the U.K.
Refurbished phones
EasyCep, a Turkish e-commerce is now following those footsteps. It promises to resell refurbished phones in a "safe way" with a 12-month warranty at competitive prices.Mehmet Akif Özdemir, one of the three founders of EasyCep, explained how the platform works and what sets it apart from the secondhand mobile phone market.
Özdemir said that all transactions take place online without the presence of a middleman.
Explaining the sales process, he said: "In the first stage you go to the "Sell Mobile Phones" section to learn the value of the phone you want to sell. The system is driven by artificial intelligence (AI) and if you choose to accept the offer, the phone will be picked up free of charge from your specified address."
"The phone will then be tested and there are no problems, you can choose to be paid through your bank account or receive a gift coupon for you to use on EasyCep," he said.
Özdemir noted that if the tests find any problems with the device, a new offer is made. "If you accept the new offer, you get paid through your bank or get a coupon. But if you don't, your phone is shipped back to you," he added.
Those who want to buy refurbished phones can use the "Buy Mobile Phones" option on EasyCep's website and choose from dozens of models from numerous brands.
"The concept of refurbished phones has only emerged over the past year in Turkey, and many people do not know how it works," Özdemir said.
He said that once they receive a used phone, they test and do repairs if needed. They permanently delete the data, rollback the device to its original factory settings and then update the firmware.
Sales price from the AI
Özdemir said Turkey imports a lot of cellphones. People here change their devices every 18 months on average. "Millions of second hand phones are going to waste or changing hands unregistered," he said.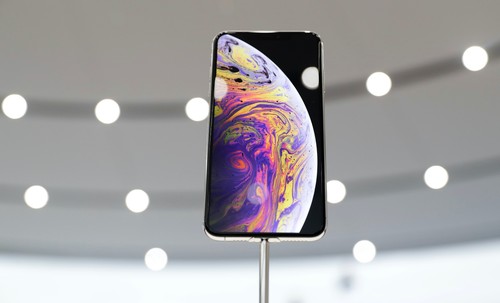 Talking about the advantages of using AI in second hand phone sales, he said: "There is no platform in Turkey that can determine the value of used phones. But, we have established an AI-based system to determine their buy and sell values.
"There are about 100,000 used phone ads on the Internet. According to their brand, model, capacity and color data, these advertisements are drawn daily from the internet. This data is processed, combined and adjusted with the phone testing results, exchange rates, spare parts prices and the purchase price of the phones," he said.
"The sales price is then calculated based on that data drawn by the AI. When we receive a phone, we register it in the system. After entering the cosmetic status manually, the buying and selling value of the phone is automatically calculated by the AI," Özdemir said.
Secondhand market
Though the trading of cellphones via the internet may suggest that the system is similar to the second hand phone market, Özdemir disagrees.
"There are significant differences. In the used phone market, people buy and sell by hand or over the telephone. Though the devices may be cheaper, it doesn't come without drawbacks. Most importantly, we cannot be sure of the origin of the phone. It can even be a stolen device," he said.
"If there is a software or hardware issue we cannot hold anyone responsible. Besides, if we do not really know the phone prices, we may very well be overcharged," he added.
"When we sell the phone, even if we reset it to factory settings, the data is not actually permanently deleted, and our data can be brought back by the people who bought the device. This can threaten the security of our data. In addition, since there are no sales contracts or invoices during the transaction, there is no guarantee that our devices would not be used in any criminal activities in the future."
People are curious
EasyCep has bought and refurbished more 100 second hand devices and sold 70 of them so far since it opened two months ago. Currently, it attracts more than 6,000 users every day. About a 100 people call its customer services every day, asking questions about refurbished phones and how the whole process works.