PARIS
— President Francois Hollande named former interior Minister Manuel Valls as France's new prime minister Monday, just 24 hours after his Socialists suffered heavy losses in nationwide municipal elections.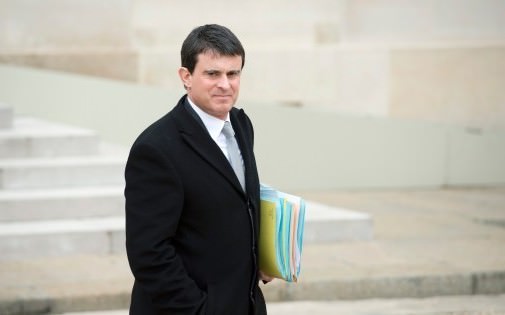 Valls, who is consistently voted France's most popular Socialist in opinion polls and replaces unpopular Jean-Marc Ayrault, is considered part of the right wing of the party.
The 51-year-old has drawn comparisons with former conservative French President Nicolas Sarkozy and is also the most popular Socialist among France's conservative right '€' he wants, for example, to rethink France's 35-hour working week, a Socialist initiative.
In a prerecorded televised speech, Hollande said it was time for a France to enter a "new phase" and pledged Valls would lead a "combative government."
He spelled out some key policy changes that included announcing new unspecified tax cuts and confirming a plan to cut 50-billion euros in government spending.
Valls is the Socialists' hardliner on immigration and security and has held very controversial stances while serving as interior minister.
He allowed officials to ban shows by a comic considered anti-Semitic, Dieudonne M'Bala M'Bala.
He was also known to talk tough on immigration in one instance, praising a policy of destroying illegal Roma camps and expelling their residents from the country.
Valls was born in Barcelona in 1962 and became naturalized as French 20 years later. He has four children from a first marriage that ended in divorce, and since 2010 has been married to his second wife, the distinguished violinist Anne Gravoin.