Mehmet Ali Ağca, the Turkish gunman who attempted to assassinate Pope John Paul II 33 years ago, paid a controversial visit to the late pontiff's grave on Saturday. However, his entry to the Vatican proved to be more controversial as no one knows how Ağca, who was detained after his visit to the grave, managed to enter the country without a visa.
Security officials in the Vatican handed Ağca to Italian police and the convicted gunman was expected to be deported back to Turkey on Monday.
Italian media reported that Ağca traveled to Italy by car through the border with Austria even though he does not carry a Schengen visa required for travel to European Union member states. Though he did not explain how he arrived in Italy, Ağca told the Italian media that the Vatican allowed him to visit the Pope's tomb. Vatican officials told media outlets that Ağca was allowed into the tomb but his request to meet the current pontiff Pope Francis was denied. They said Ağca did not have any legal hurdles that would prevent the visit on the 31st anniversary of the assassination attempt. Corriere della Sera daily reported that Ağca likely had an accomplice helping him to enter the country without a visa.
During his visit, Ağca, accompanied by Italian journalists, called for the coverage of his visit, laid flowers on the pontiff's grave. Making a brief speech there, Ağca thanked the late pontiff who forgave him in 1983 during a visit to Ağca's prison cell in Italy and said "Long live Jesus Christ." Ağca told reporters he wanted to visit his "brother" the Pope "because I could not attend his funeral."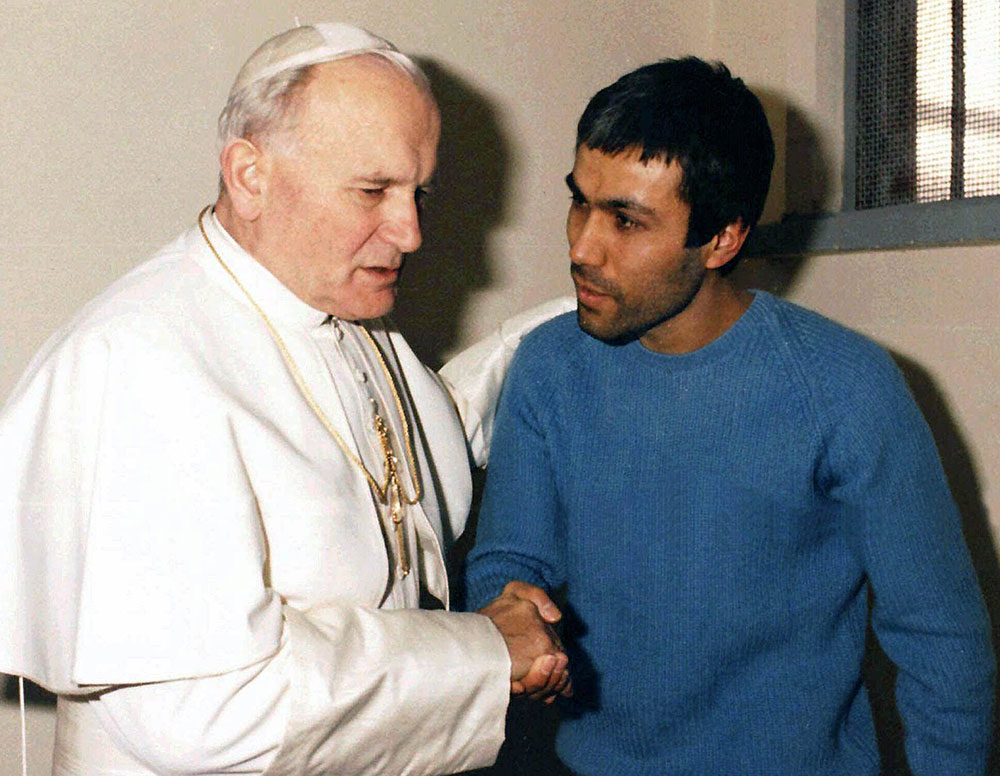 Mehmet Ali Ağca spent 19 years in an Italian prison for firing four shots at Pope John Paul II while the latter was riding in his Pope-mobile through Vatican's St. Peter's Square. The pontiff survived. Ağca was released from prison in 2000 after the Italian president pardoned him and deported him to Turkey.
In Turkey, he was imprisoned for the 1979 murder of prominent Turkish journalist Abdi İpekçi and robberies in the 1970s. He was an active member of the far-right Grey Wolves group in 1970's and 1980's. Ağca had earlier managed to escape from prison in 1979 with the help of then-active Grey Wolves and their links within the "deep state." He was released on bail in 2006 but was imprisoned again in the same year after the Turkish Supreme Court of Appeals objected to his release. He was released again in 2010 after serving four years in prison.
Ağca had lately made headlines with his bizarre remarks claiming he is the "Messiah" and the incumbent pontiff Francis
"is not worth shooting."
His motive for the assassination attempt on the late Pope still remains a mystery as he always gave conflicting testimonies during his incarceration. He first claimed he acted alone but later changed his statement claiming the Soviet secret service was behind the attempt.