The remains of 44 of the 150 people killed in the Germanwings plane crash in the French Alps in March were flown late Tuesday to Germany for burial following 11 weeks of investigation.
Relatives erupted in anger last week after first being told that this week's return was being postponed to amend spelling mistakes on the French death certificates, but the corrections were later expedited.
The group was flying back from Barcelona to Dusseldorf when co-pilot Andreas Lubitz deliberately flew the aircraft against a mountain in France. The crash killed all 150 people aboard the jet.
In the first repatriation so far to any of the home countries of the passengers, 44 coffins were loaded on a special Lufthansa jet in Marseille, France, and flown to Dusseldorf.
Among the German dead were 16 pupils and two teachers from a secondary school at Haltern am See near Dusseldorf who had been visiting Spain.
Parents and relatives will be allowed to visit the coffins inside an airport hangar before the convoy of hearses, accompanied by a police motorcade, heads for Haltern. It is to pass by the Joseph-Koenig-Gymnasium, the high school the teens attended.
"This entire event is a tragedy, especially for the parents, but we too lost our students and colleagues," said Ulrich Wessel, the high school's principal. Two of the teachers who had accompanied the students on a school exchange trip to Spain were also killed in the crash.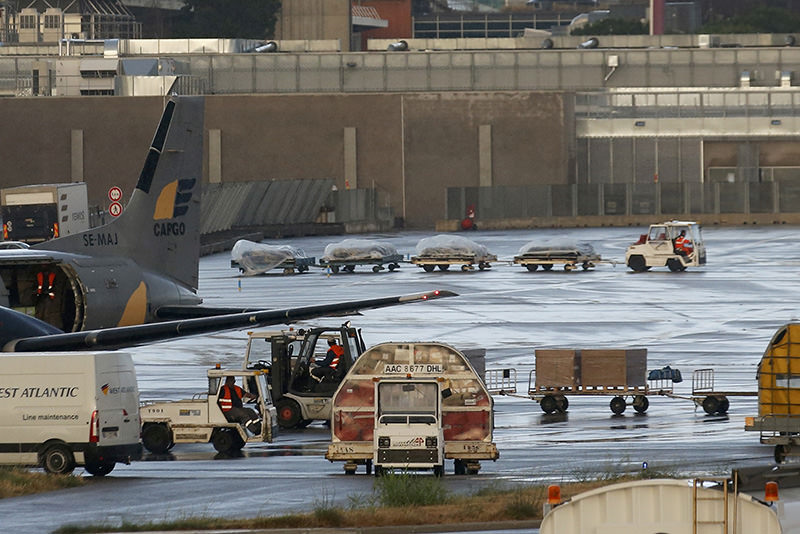 Both France and Germany are conducting criminal inquiries into the March 24 crash of Flight 4U9525 from Barcelona to Dusseldorf.
In addition to the 72 German victims, 47 Spaniards, another four people who were dual citizens with a Spanish passport, and citizens of over a dozen other countries were killed in the crash.
The airline says it was not aware of the severity of Lubitz's psychological issues. Separately, a German government-led panel is looking at how to prevent such disasters in the future.