The Iron Lady is auction gold.
Speeches, books and outfits belonging to late British Prime Minister Margaret Thatcher including her wedding dress have soared above their estimated prices at a London auction.
Christie's is selling 150 lots Tuesday, and a further 200 in an online auction that ends Wednesday.
Thatcher's red prime ministerial dispatch box sparked a bidding war and sold for 242,500 pounds ($365,000). It had been estimated to reach between 3,000 pounds and 5,000 pounds.
A signed copy of the speech Thatcher made on becoming Britain's first female prime minister in May 1979 declaring "Where there is discord may we bring harmony" sold for 37,500 pounds ($56,460).
The blue velvet dress she wore to her 1951 wedding sold for 25,000 pounds ($38,000), and her copy of the collected works of Winston Churchill fetched 32,500 pounds ($49,000), 10 times its pre-sale estimate.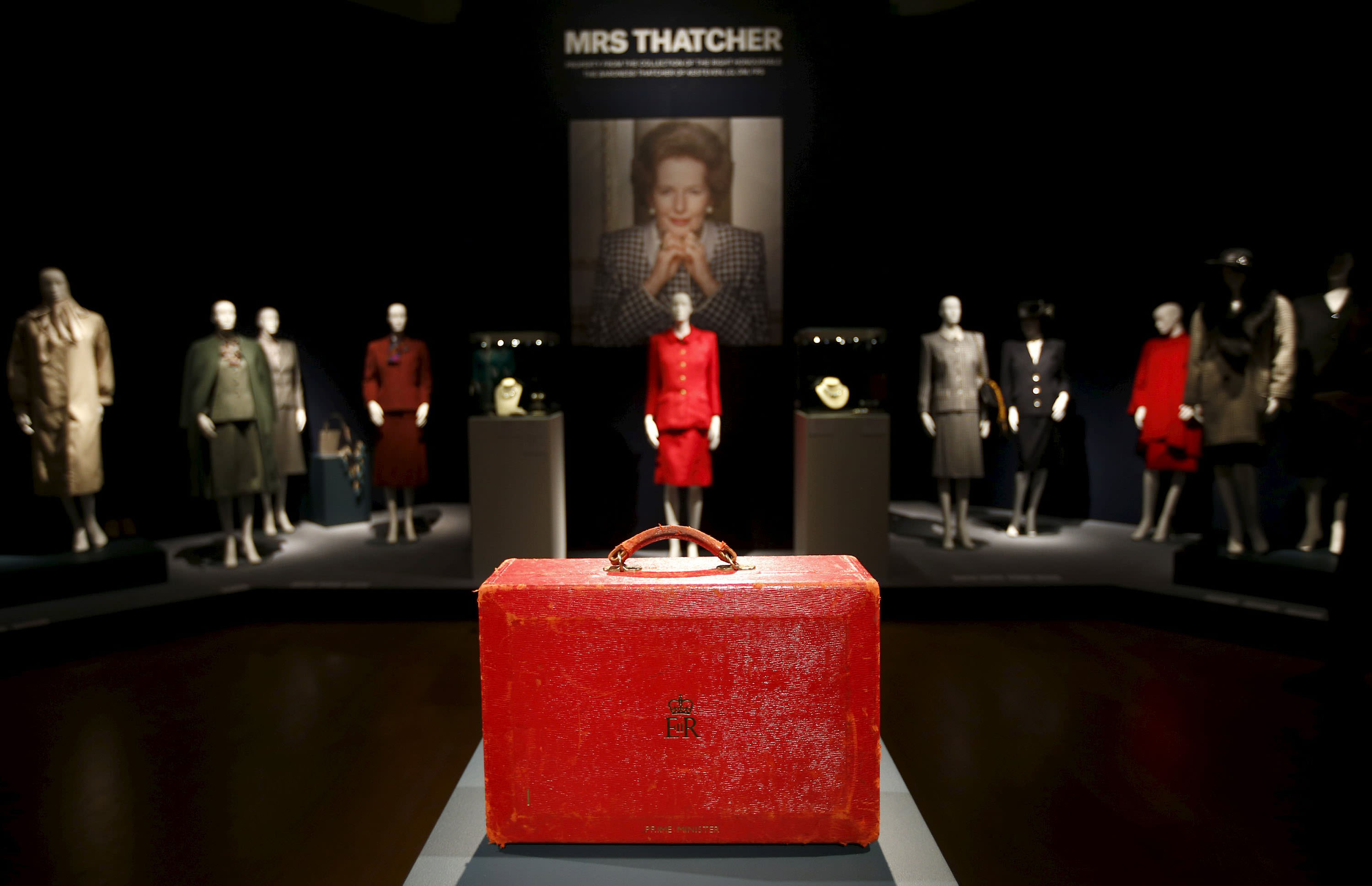 Branded the "Iron Lady" for her steely determination, Thatcher governed Britain between 1979 and 1990, transforming the country with her free-market policies.
She died in April 2013, aged 87, and the collection is being sold by her family though some commentators felt the collection of power suits and iconic handbags should go to a museum.