The parents of US reporter James Foley, who was beheaded by the Daesh group, expressed outrage Wednesday after French far-right leader Marine Le Pen tweeted a "shamefully uncensored" image of his decapitated body.
Le Pen posted the image, plus two other graphic photos, in response to a journalist whom she accused of likening her party to the terrorist group.
The images were tweeted with the caption "This is Daesh" and showed Foley's bloodied body with his decapitated head on his torso, a man on fire in a cage, and a victim being driven over by a tank.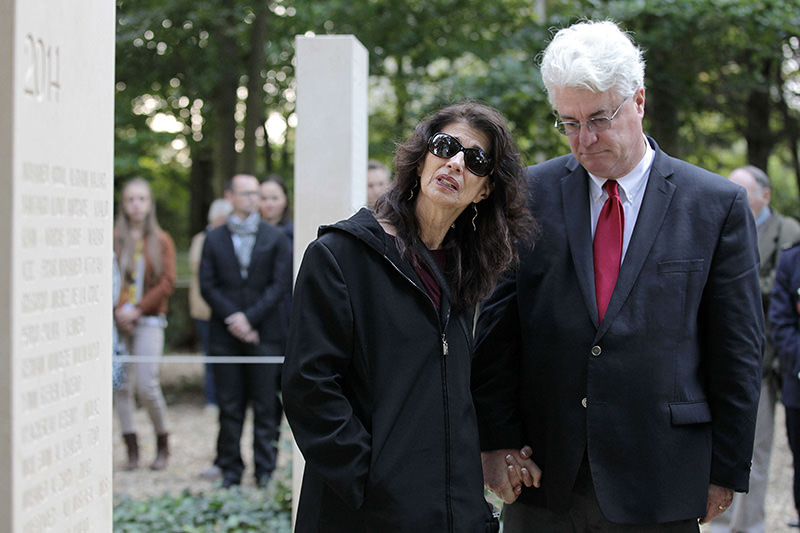 "Our family was informed this morning that Marine Le Pen, a French politician, tweeted a shamefully uncensored picture of our son," John and Diane Foley said in a statement.
"We are deeply disturbed by the unsolicited use of Jim for Le Pen's political gain and hope that the picture of our son, along with the two other graphic photographs, are taken down immediately," they said.
Following Foley's parents comments, Marine Le Pen on Thursday withdrew his photograph.
"I did not know it was a photograph of James Foley. It can be accessed by anyone on Google. I learned this morning that his family has asked for it to be removed and of course I took it down immediately," said Le Pen.
Foley, a freelance journalist, was captured in Syria in 2012 and beheaded in August 2014.
Mainstream media largely refrained from showing any potentially disturbing or gruesome photos from the incident.
"As we have said before, our focus is on Jim's life and all the good that he did in the world," his parents said.
"We choose to use our tragedy to improve the world around us, and Le Pen's actions go against everything Jim and the James W. Foley Legacy Foundation stand for."