Protesters threw stones in Paris and French police sprayed tear gas during new strikes and demonstrations against proposed changes to France's work week and layoff practices.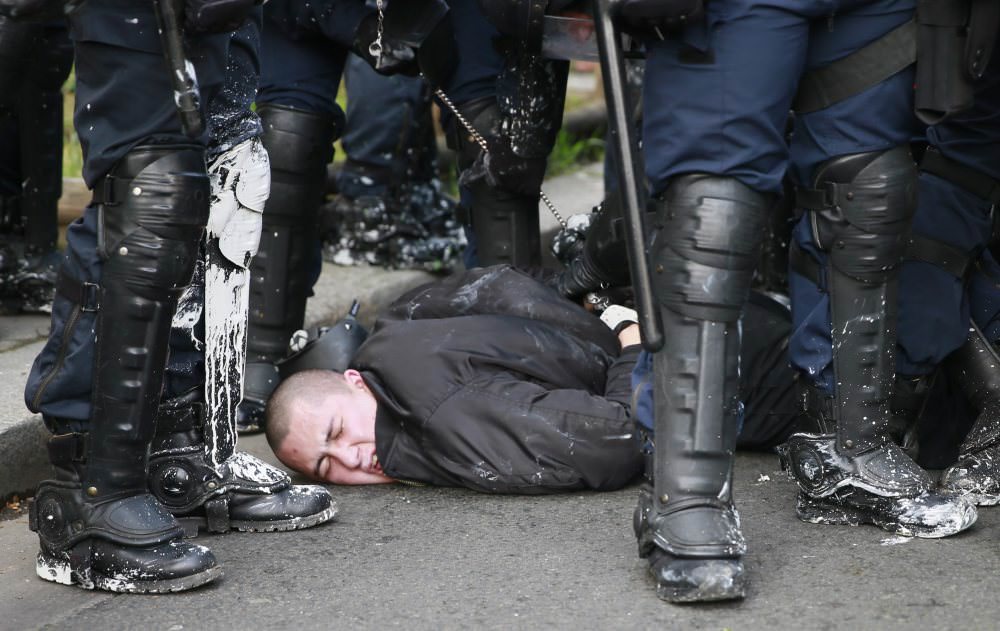 The scuffles on Tuesday led to a few arrests and sent demonstrators fleeing in panic in eastern Paris. The lower house of Parliament is taking up the labor reforms Tuesday after a string of strikes and protests.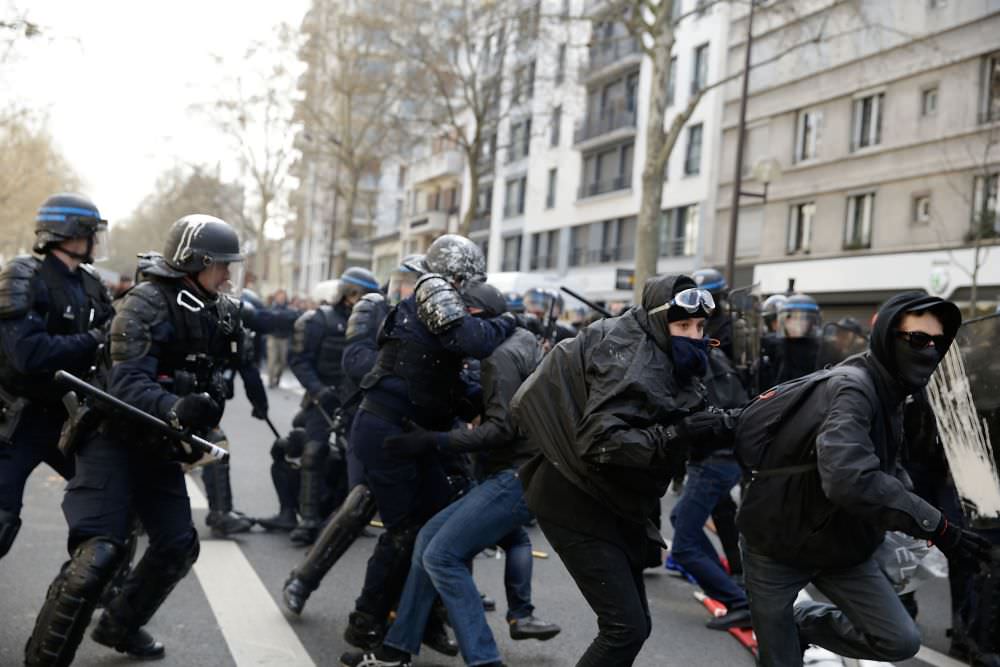 Socialist President Francois Hollande's government, desperately trying to lower unemployment, says the bill will encourage hiring, especially of young people. But unions and students say it erodes hard-fought worker protections.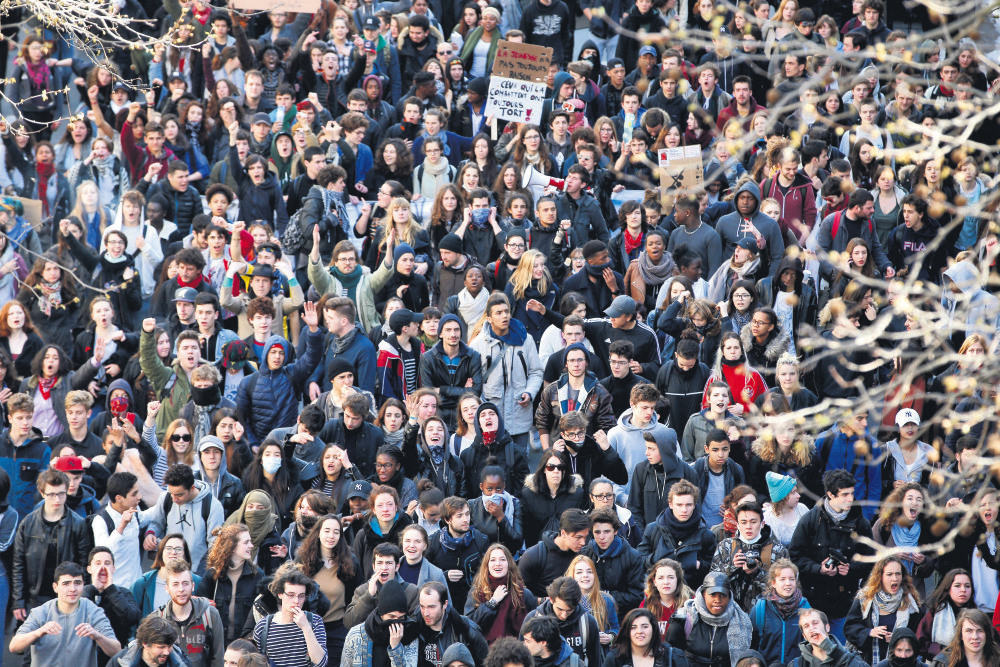 Covering their faces with hoods and scarves, some of the few hundred students demonstrating carried a banner reading "General Burnout - [Labor Minister Myriam] El Khomri to the ground. We are going to burn down all of Paris."